Another announce during VMworld Barcelona 2015! vRealize Orchestrator 7.0 (vRO) has completed the suite with vRealize Business 7.0 (vRB) and vRealize Automation 7.0 (vRA). vRO 7.0 brings completely new, redesigned, what's called now a Control Center. And HTML5 based UI!!!
The Control Center is where you'll configure the whole product, manages and creates workflows, analyze running workflows, do general troubleshooting or collects metrics. You can also manage, Import/export central DB. The product is also more scalable and HA aware. It's certainly another product to look at as it's more user friendly, has nice UI and it seems to be much simpler to use…
The new Control Center UI looks like this: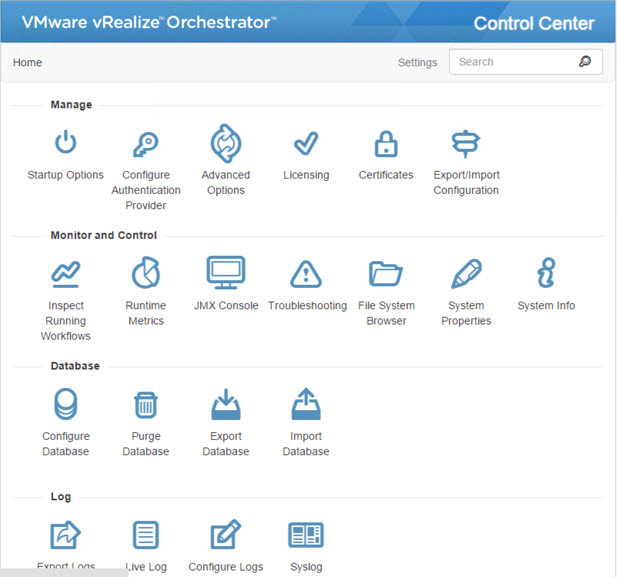 The overall ecosystem of vRO has tons of plugins. Those plugins are easier to install now. Click the Plugin > browse > install. Done.
Much easier then in the previous release where you were asked to restart. (restart a service? or the whole appliance?) Things weren't so clear sometimes…
The control center gives you simple options to install plugins. No complexity…. That's how I like VMware..-:)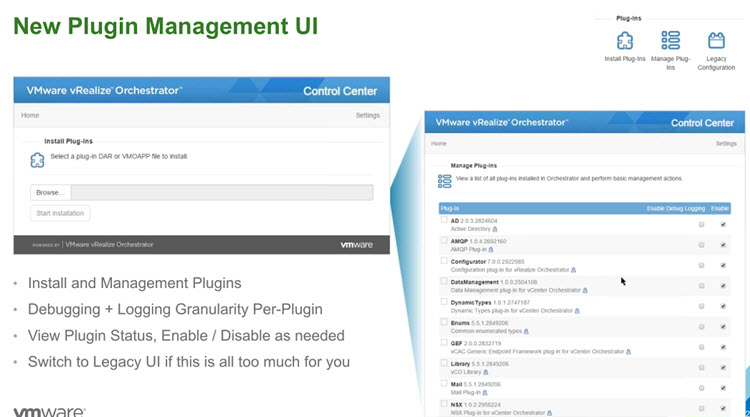 Metrics and monitoring or the appliance itself has been added.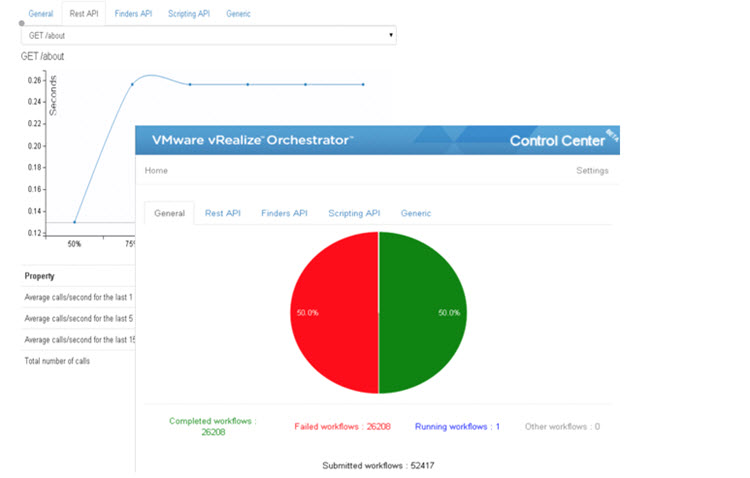 The dashboard allows to:
Global View of all Running Workflows
Manage Workflow Execution
Search by Workflow Name and Token ID
View Multiple Workflows Simultaneously
Certainly nice piece of software from now going forward ….
This is just a short post about vRO, but significant changes to the product are pretty nice and really wants to use product like this. It's been a high time VMware to make those changes in the UI!
Now we're waiting for the vSphere Web client to follow the same HTML 5 journey ! We want vSphere Web client to be FAST and without errors!
Check out VMworld 2015 page on our blog.