Pretty much very large majority of Windows users is waiting for Windows 8.1, which should bring back a start menu. Cool features like the redesigned task manager running under W8 are nice, but may just not be enough for a migration. As for now. After the release of Windows 8.1 in June, which will be a free upgrade for Windows 8.0 users,  this might be a different story. As for now, not many users did make the move, because the older systems they're using are stable and easy to use. I stumbled to this Windows 8 task manager for Windows 7 application, and I thought that it's quite cool to have it my Windows 7 system. It does not replace the existing task manager of Windows 7 and as a portable application does not need to be installed. It's called DBC Task Manager.
It does looks pretty much the same as the task manager in Windows 8 with similar or same views. The first version can be downloaded from Neowin forums (link below).
Features of DBC Task Manager:
Detailed tabs for Memory, Process, Details or Services running in Windows 7

Two version available – x86 or x64 version.
Single EXE file, so no installation process.
Possibility to kill process or applications, pretty much the same as through any other task manager.
Right click on any application or process brings up menu with usual possibilities like to end a process, search for the details online or expand the group. On the details tab you can also set priority.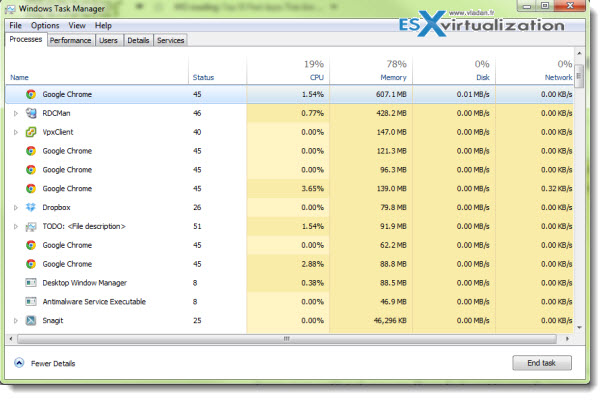 A Performance tab showing the CPU, memory, disk  or network card. Depending which element you choose. Cool and clean interface.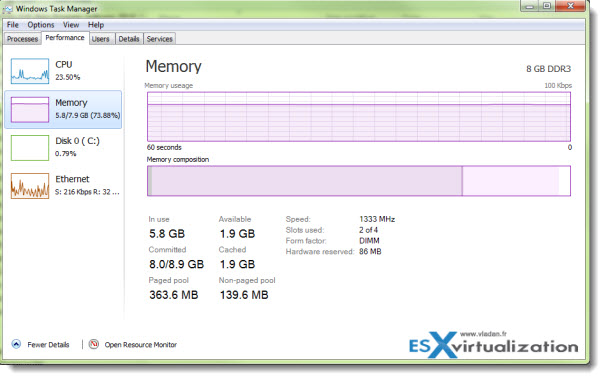 The developer says that it's a work in progress application, so there might be some bugs…
https://www.neowin.net/forum/topic/1149964-a-windows-8-like-task-manager-for-windows-7-work-in-progress/
You might also want to check my Free VMware Tools page or Free Technical PDF page.
Enjoy…