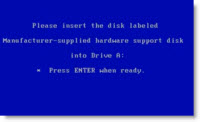 When installing Windows XP with VMware ESX 4 or higher, you might receive an error during the installation process saying that "Setup did not find any hard disk drives installed in your computer."
It's because there is not a compatible disk controller driver shipped with Windows XP. What's are the choices for you to successfully install Windows XP then?
I've done some testing on my side, since it's been some time I've been only cloning VMs on using my VMware Workstation, and not installing. I have been able to install Windows XP without the need of hitting the F6 key during the beginning of the setup. I tried both ways.
First using the Easy Install built in functionality of VMware Workstation, and the second time with normal install (without Easy install). Both times I could see the disk and continue the install.
So I supposed that you only need this while you installing the XP virtual machine on you ESX 4 server and higher. But no. I checked too. It might be a past issue and I remember way back in the past I've done a blog post about that, but for now it just works like a charm… -:)
That' what I've done:
01. I created a VM with XP x86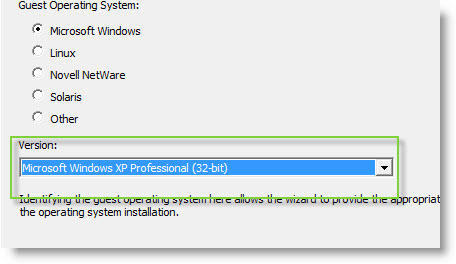 02. Then I just follow the assistant with the default controller.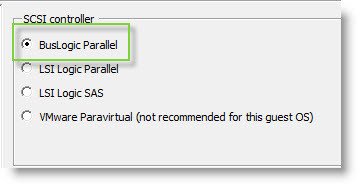 03. And then I just accepted the default values.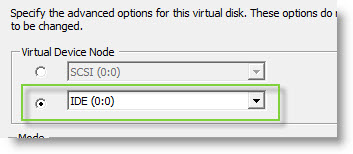 FYI, I have been using this ISO (XP with SP3 integrated in it) as an installation support: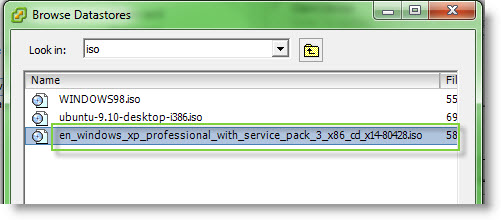 Anyway, whether you'll need to install XP in a VM and you got the trouble with this error message just follow this steps:
01. When creating the new virtual machine, select the BusLogic option for the Virtual SCSI Controller mode.
02. Attach the VMware SCSI driver floppy image and connect the virtual floppy drive to the virtual machine.
03. Do a right-click on the VM and click Edit Settings.
04. Click the virtual floppy drive and select Connected and Select Use floppy image.
05. Browse to the location /vmimages and Select the file vmscsi-1.2.x.x.flp.

06. If the file is missing you can download it from here:
https://download3.vmware.com/software/vmscsi–1.2.0.4.flp