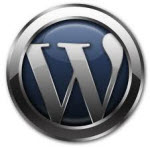 With WordPress, you might want to start a blog? Easy. No need to have dedicated server, like myself,  a simple shared hosting plan is enough to get you started. Hostcolor, which is also my hosting provider, does have shared hosting plans which starts at cheap monthly rates. You can also go with free websites that offer their service free of charge.
Many of today's companies provides also VMware Hosting and stays uptime for 99.99% of time. This is possible usually because of virtualizing physical servers, so the virtual machine can be protected by High availability or Fault tolerance. Both technologies are provided by VMware.
Blog creation is usually 1-click process, however the maintenance and daily run isn't. It requires some discipline and proper scheduling. You basically don't became blogger overnight, but growing with making mistakes and learning through. Me too I took feew lessons -:). But blogging is fun and shall be fun. If it isn't than possibly blogging is not for you. Here is some WordPress tips as I use WordPress as a blogging platform.
WordPress Tips:
News:
Monetization:
Monetizing of blog: Skimlinks– set it and forget it (read my article)