Veeam Business view is another free product from VEEAM. Everybody knows Veeam Fast SCP, Veeam Monitor. You can check  other Top 10 Freeware tools to manage Virtual Infrastructur that I'm using.
VEEAM Business View is fully integrated with VMware vCenter Server 2.x and 4.0.
As for now the product is not yet integrated Veeam Monitor and Veeam Backup & Replication. It's just a question of days I think, because VEEAM is a very dynamic company which is able to adapt to the market very quickly.
You are able to group your VMs organized by your business needs. Using Veeam Business View, you can export business topology data of the VI environment to a Excel format.
System Requirements:
–  VMware vSphere 4: ESX Server 4; vCenter Server 4.0
–  VMware Infrastructure 3: ESX Server 3.x; VirtualCenter 2.x
–  Windows XP (SP2 or later), Windows Vista, Windows Server 2003, Windows Server 2008
–  Microsoft SQL Server 2005 Express, or SQL Server 2005
–  Microsoft .NET Framework 2.0 or later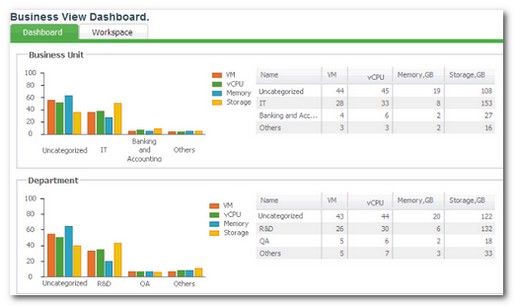 Business View allows you to group, view and manage virtual machines (VMs) based on criteria such as business unit, department, location, purpose, SLA etc., instead of their VMware infrastructure location.
With Veeam business View you can add and edit rules like on this one for exemple for VMs with more than 2gig of RAM….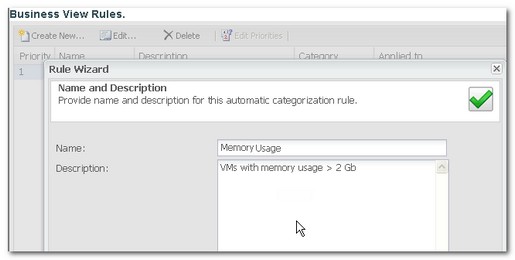 Get the PDFs from VEEAM:
Product Datasheet
User Guide
Release Notes