Today's application virtualization packager company I'll report is Cameyo, which is another alternative for home users or non profit organizations. For home users they not only provide free version of their product, but you can use their Online packaging tool for creating free 3 packages/month where you can submit your application to be packaged through their online system – without any work on your side.
Cameyo as a company started in 2010 with packaging applications as self executables. The main reason for providing applications as self executable packages is the possibility for the end user not to supercharge the desktop PC or environment with hundreds of applications as prepackaged applications executes itself in a "bubble". In a sandbox environment.
Screenshot from the online builder. To build an application takes less than 3 min…

VMware's offering for application virtualization is tightly integrated into VMware Horizon View environment where the Thinapp packages can be detected and deployed to the virtual desktops in few different manners (streaming, MSI packages –  installed on demand or fully pre-installed). This integration is necessary to simplify the administration of Horizon View environments as well as applications on the user's desktops. So Cameyo's product can only be used for isolated individual desktops as I'm not quite sure that their product allows building MSI package which could be deployed in Microsofts Active Directory environments by using GPOs (Group Policy Objects).
Cameyo application packager – what's new?
Features Present in Free version
Fast! Faster application runtime, file and registry access, first deployment. Faster package editing.

New RAM virtualization mode: virtual apps run directly from memory, with no disk pre-extraction. DISK virtualization mode still available.

Application files stored separately from application's changes: optimized for network / cloud data synchronization. Also allows sharing one single package for different user sessions on terminal servers (extended configuration in Enterprise edition).

New isolation mode: Strictly Isolated, hiding from the virtual application some specific folders and registry keys areas on the host system, to improve compatibility.

Font virtualization.

Support for huge packages (> 2GB).

Option for separating application data from executable (.DAT)

More command-lines and properties for more flexibility.
Enterprise / Developer editions:
Auto-update: implement your own auto-updates for virtual packages.

Package password lockdown: prevent anyone other than you from editing virtual packages.

Command-line XML package builder.

Export package blueprints (templates).

Easier, more powerful scripting.

New expiration mode.

EULA license display.
In addition they have a huge library where many prepackaged application can be found depending on your needs.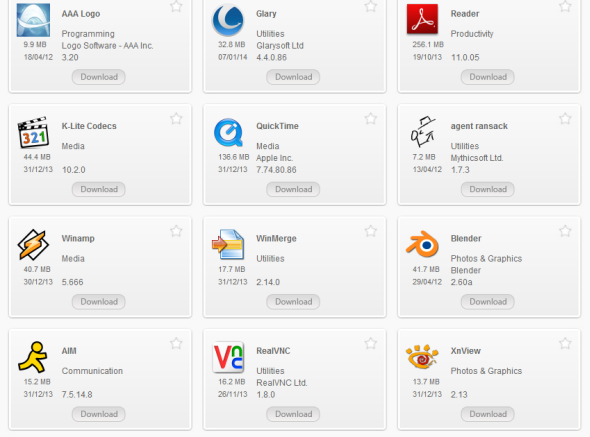 In case you still want/need the extended version there is an interesting note on their website:
"I am not a company. Is there any way for me to pay for the extended version?"
If you are a home user, we do not accept payments. Instead, you can contribute to Cameyo in many different ways and obtain an extended license this way. Contact us for suggesting ideas to help.
Source: Cameyo.com