One cool feature that I was wishing to have in the past is the VM Bios Delay. What is it? Nothing is more anoying that when you create new Virtual Machine and you want to boot from a CD. Before you have time to hit F2 or ESC the machine is trying other boot devices leaving you to hit RESET again…….
With this new feature which is very handy, you get the Boot menu to boot from a CD-ROM. Prior to 3.5, the VMware prompt only showed for a very brief second or two (not even), which made it very difficult to get to the BIOS Setup Menu (F2) or Boot Device Menu (ESC).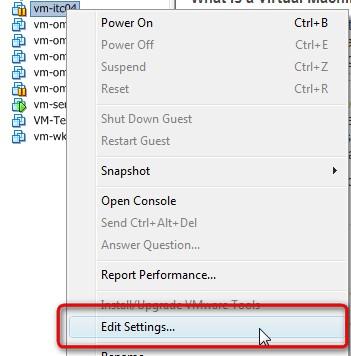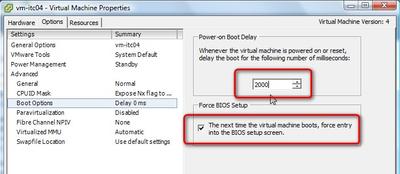 Now there is a boot options selection under advanced on the options tab, too. Here you can set a power-on boot delay in milli-seconds as well force the VM to enter the BIOS the next time the virtual machine boots.
If you are using the VMware workstation 6.5 you now have the possibility to boot the VM directly into the BIOS.
Under the VM menu you just go to Power – Power On to BIOS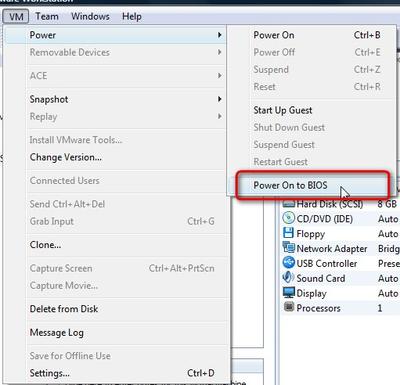 You liked this article? You can subscribe to my RSS feed here .