In those difficult times, I'm glad to see that the tech companies organizes themselves for remote working and they also strike back to fight the Corona the way they can. By offering Free license of Runecast Analyzer to hospitals! Yes that's an excellent initiative. I hope there will be more like this.
Runecast is one of those organizations who offers a Free license to healthcare organizations. The free license has also Runecast for Horizon enablement until 15th of September. Many organizations use VDI for their remote workers so it makes sense to provide additional support here as well.
Quote from Runecast's blog:
Full visibility of VMware and AWS issues – including checks for HIPAA compliance for VMware – will be available to healthcare organizations effective immediately (no budget approval needed), valid until 15 September 2020.
If you're working for healthcare organization as an IT admin, please simply download their trial and then email to [email protected] to request free license.
For all other organizations, not healthcare, Runecast has another offer. They offer Horizon issue checks which is valid until 15th of September. The Runecast software will be based on 14-days trial.
Quote:
Visibility of all your VMware Horizon issues will be enabled in full (on top of our limited trial view of data center issues). This configuration will be offered to everyone effective immediately. After the standard Runecast Analyzer free 14-day trial, Horizon issues analytics will continue to be valid until 15 September 2020.
As you can see, Runecast helps healthcare all over the world with their already difficult tasks as they like many other organizations are victim of cyberattacks and ransomware. So little help with a free license is a really good step in the right direction during those difficult times.
Check the details at Runecast Blog
Download 14 Days trial of Runecast here.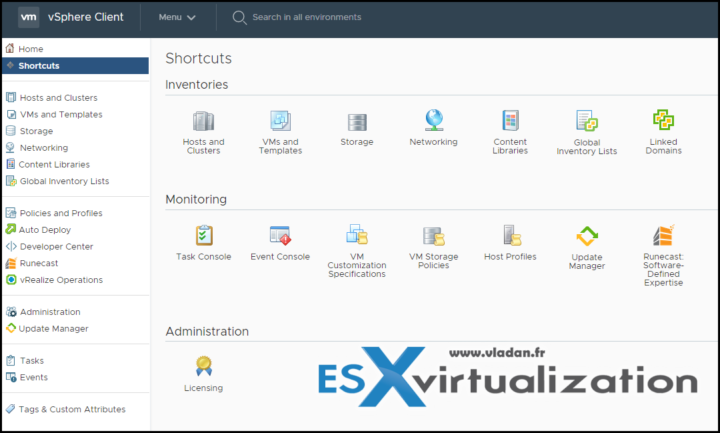 You don't know Runecast?
We have written a detailed review so if you want to read an in-depth article about the product to see if you're missing out, please use this link – Runecast Analyzer Product Review 2019
Runecast has automated checks which are performed on schedule. The results can be delivered by e-mail or shown on the Runecast main dashboard.
The latest release has brought long-awaited VMware HCL function allowing you to simulate upgrades and see whether you'll encounter problems if you're going for an upgrade. This now includes a VMware vSAN product which is always tricky on firmware model and driver, as well as supported hardware of course.
Runecast provides VMware knowledge base articles, best practices, and security hardening recommendations that are constantly updated and centralized, and present them within the dashboard showing you whether your environment has issues or not.
After VMware vSphere, there has been Horizon View added where you can scan and analyze your Horizon infrastructure to have a complete analysis of the deployment status and health. So Runecast analyzer is now compatible with VMware vSphere/vSAN/NSX/Horizon and AWS IAM/EC2/VPC/S3.
More posts about Runecast on ESX Virtualization:
VMware vSphere 7.0 coverage on ESX Virtualization
You might want to check our Free Tools page where you can find VMware utilities, but also utilities for Microsoft systems or other "Swiss Knife" software there.