I wanted to test an Openfiler as a solution for HA and vMotion with ESX Server and vCenter. Using Openfiler is a great way to save some money on expensive SANs and for home lab testing and learning, this choice is just great.
I did not have 3 physical boxes (2 for ESX hosts and one for Openfiler) so I opted for a hybrid solution, where I'm actually running one ESX server inside of VMware workstation. Just temporarily, until I build my own lab.
OpenFiler iSCSI Storage
See the schema below. I was trying to do a step-by-step guide on how-to configure and run a successful iSCSI connection with ESX Server.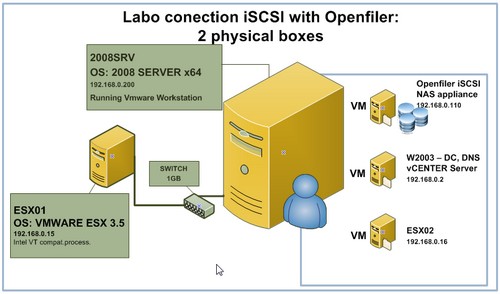 There is box 1: In this box I will run ESX Server. It's a hardware compatible PC with Inte VT compatible Core 2 duo processor and local SATA drive. One NIC network card. 1 Gigabyte of RAM
And box 2: Where I will run 2008 Server x64 with 8gigs of RAM and where I run VMware Workstation. Inside of WMware Workstation I will run Openfiler and a Second ESX server. Also there is a VM running 2003 DC as a DNS server. Like this I'll 'save' on one more physical box on which I would otherwise installed the second ESX Server. I've posted an article before which was based on a whitepaper from Xtravirt.com, about how-to run ESX Server on VMware Workstation., which is explaining what to do and how to create the ESX VM.
For an Openfiler I'll be using VMware Virtual Appliance that you can download here (x86 VMware Virtual appliance). If you want another version (like x64) or ISO image just go to this url and choose the version you need. I'll be using VMware Workstation to actually run the Openfiler Virtual Machine. I know the performances will not be excellent but to test all this stuff it'll be just fine.
There is some good documentation about the actual architecture of Openfiler you can have look here.
1.Add Second virtual hard disk to your VM

Before you first start your Openfiler VM, add a second virtual hard disk (as an SCSI hard disk). Like this Openfiler will detect this disk at startup and then you'll be able to use this disk for your data.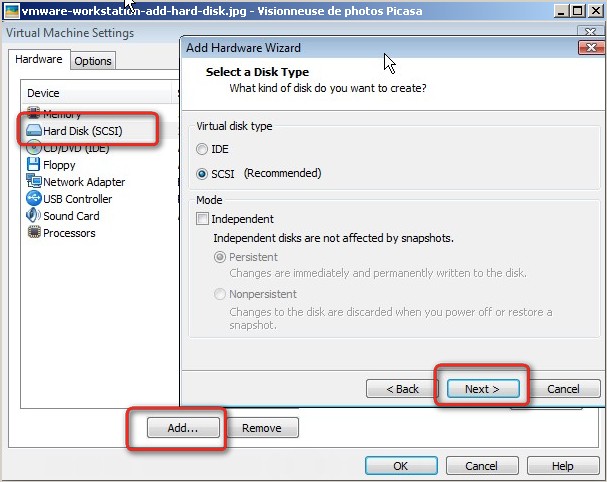 2. Start Openfiler VM
Then log In remotely via web browser to the ip address which was assigned via DHCP. You will see an image like this. Login with a "Openfiler" as a login and with "password" as a password.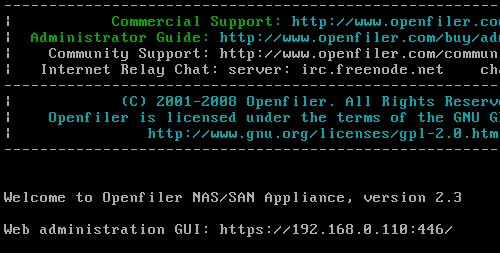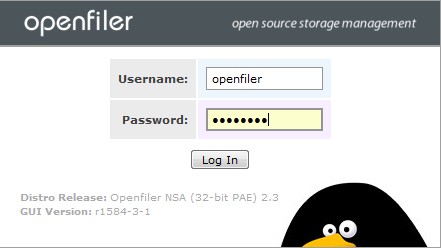 3. Then you need to configure Openfiler as a iSCSI target. What's this? Basicaly that Openfiler will be acting as a server.
First create physical volume. Go to Volumes and click on the link (see image below).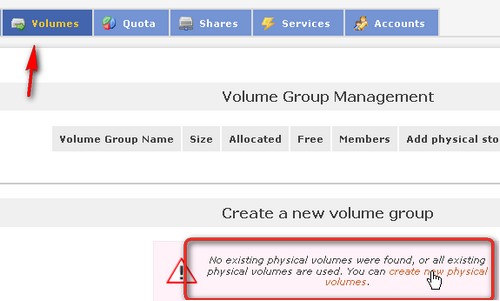 Then create a partition on this volume. Clic on /dev/sdb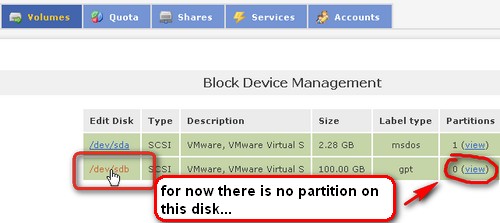 You will get onto a page which looks like this one… Click on the button Create. (if you are curious you can click to see on the drop down box…)

Then Create a Volume Group. Give it some name and click the button Add Volume Group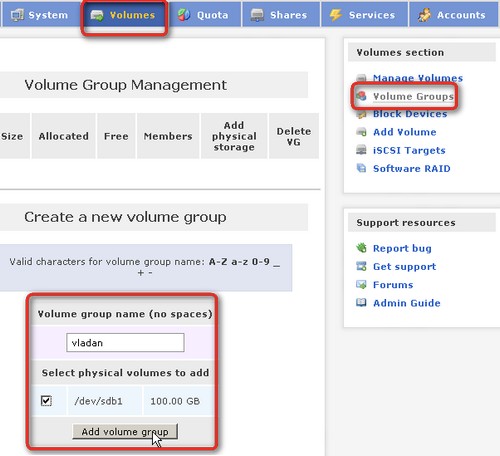 Then add a volume at Volumes, then Add Volume.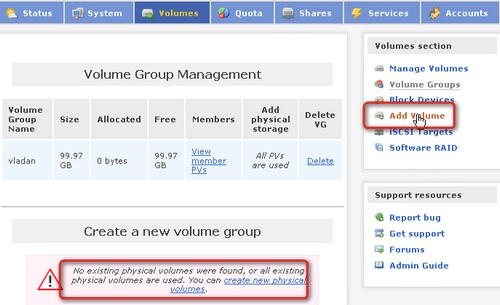 You will then be directed to the page where you can fill the name for your iSCSI volume and also Description. You then must pull the button indicated with the slider bar to the right to specify how big the volume should be. Don't forgot to use the drop down box to select iSCSI as a type of volume.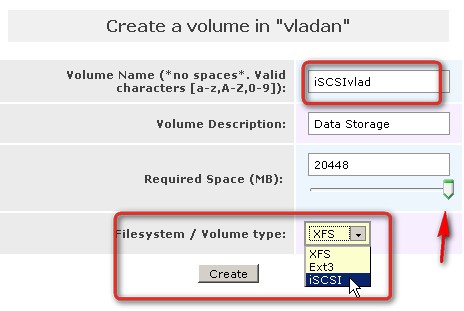 4. Go to General Tab and edit the properties of the volume.
Just go to general tab and click on Network Setup. Now, fill in the IP adress of Openfiler VM, set the subnet mask, select Share, and then click on the button Update.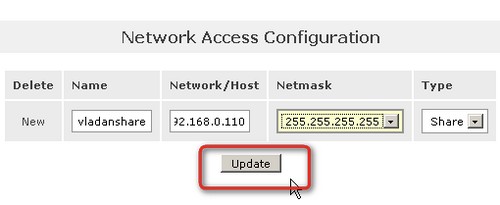 5. Go and enable the iSCSI target
To be able to do that you must go to Services and click on a link to enable the iSCSI target.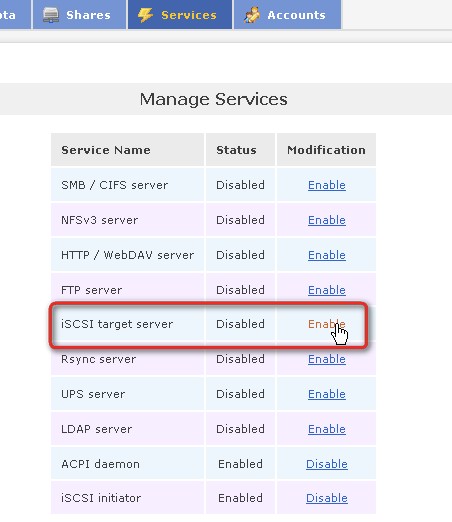 That's about it.  Next you need to configure vSphere to see the Openfiler NAS and to use this shared storage for your VMotion or High availability tests. You can find follow-up article here – How-to connect ESXi, vSphere to Openfiler iSCSI NAS.