How-to connect ESX Server to Openfiler iSCSI NAS. Now that we are in the ESXi era we can test it in a lab environment with a iSCSI NAS freeware solution Openfiler. Few months ago I wrote an article about how to configure OpenFiler iSCSI Storage for use with VMware ESXi. That blogpost was a step-by-step procedure for a new persons coming to learn stuff about ESX Virtual environments and Openfiler is a great Linux distribution to play with as a storage for ESX Server. In the blogpost you'll learn about the Openfiler configuration.
Now there is the part when you'll need to configure your freshly installed ESX/ESXi,  or vSphere if you like, to reach the shared storage where the Openfiler is.
01.) Fire up the vCenter and go to Inventory > Configuration > Networking and in Networking click on Add Networking. You must add VMkernel to handle features like vMotion and HA.

02.) Use vSwitch0 for the test connection. If you have more than one NIC you can use another vSwitch. I had only one nic in my lab…

As you can see there is a warning message saying that it's Highly recommended to have separate VMKernel Port group and physical NIC…. But never mind, just go on… For your lab it's OK.

03.) Check the box "Use this port group for Fault Tolerance logging" and "VMotion".

04.) Set an IP adress for the VMkernel (Just choose a free IP in the same network) and fill the Default Gateway IP adress.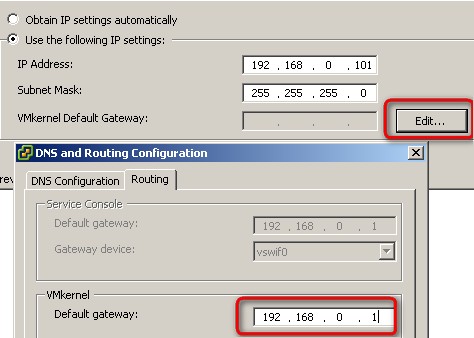 05.) Go to Configuration TAB and click on Storage Adapters.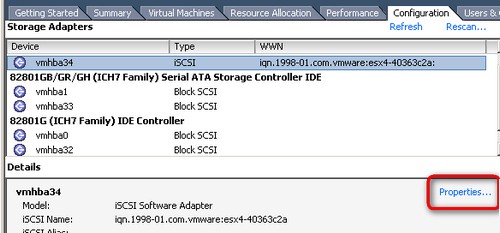 06.) When you click on Properties, then you open firs the General TAB and enable the software initiator checkbox.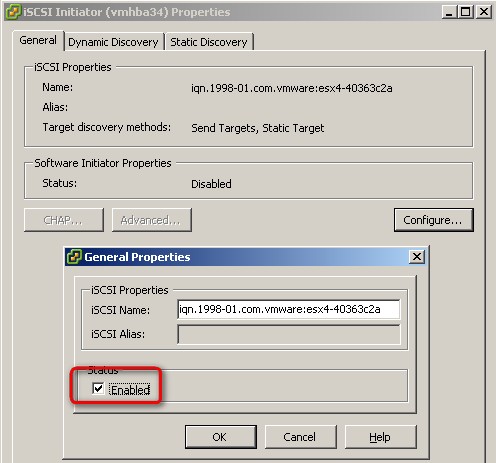 07.) Then click on Dynamic Discovery TAB and add your Openfiler IP adress. In my case 192.168.0.16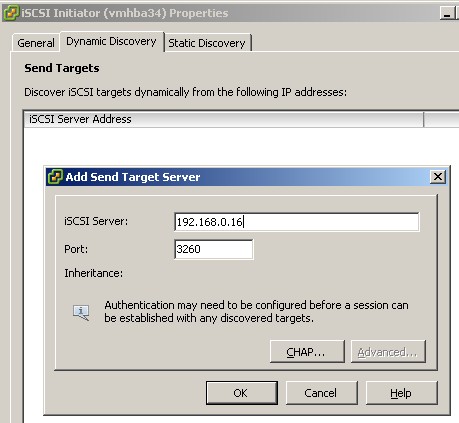 08.) Then go to Configuration TAB > Storage > Add Disk/LUN.

09.) Your Openfiler NAS should already appear in the list….

10.) Check the box to maximize capacity of this storage.

11.) And you can browse the Datastore, copy paste files to and from… -:)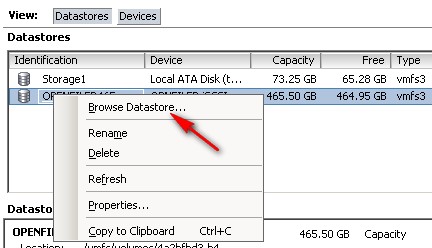 If you want to try Openfiler and configure NFS share which can be presented to your ESXi host, you can follow this link to my article about Installation and configuration Openfiller 2.99 as a shared storage for VMware vSphere Lab.