There is a new technical whitepaper which I think is worth to download. It talks about Purple screen of death (PSOD) which we can experience when managing virtual infrastructures running VMware vSphere with ESXi hosts.
The PSOD is an error screen that shows the memory state at the time of the crash. But do you know what to do when you see a PSOD?
Do you know that you can even trigger PSOD for testing purposes? Yes, there is a command-line via Direct Console User Interface (DCUI) or SSh which you can manually trigger a PSOD.
The paper will teach you what is PSOD, how to get the core dump, and hand it to VMware support for an investigation.
You'll learn how to decipher the error and which logs to checks.
How to deal with PSOD – the Chapters
Why we're here
What is PSOD?
Why PSOD happen?
What is the impact of PSOD?
What to do when PSOD happens?
How to prevent PSOD
Runecast Analyzer
Download How to deal with PSOD Whitepaper here.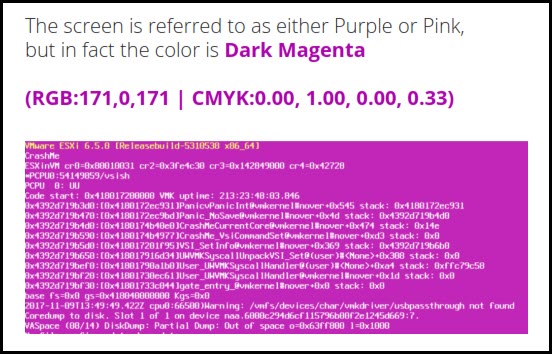 Don't you know Runecast?
Detects Misconfigurations
Alignment with AWS Best Practices
Alignment with AWS Security Hardening.
The product is packaged as a VMware virtual appliance (OVA) and it's easy to deploy. Runecast analyzer has updates on a regular basis so once you have it up and running in your environment, the regular updates can be automatically installed or you can download the update ISO file from within your profile on Runecast's website (register and download Runecast Free Trial)
One of the latest releases of Runecast analyzer has brought a VMware HCL function allowing you to simulate upgrades and see whether you'll encounter problems if you're going for an upgrade. This now includes a VMware vSAN product which is always tricky on firmware model and driver, as well as supported hardware of course.
Runecast provides VMware knowledge base articles, best practices, and security hardening recommendations that are constantly updated and centralized, and present them within the dashboard showing you whether your environment has issues or not.
After VMware vSphere, there has been Horizon View added where you can scan and analyze your Horizon infrastructure to have a complete analysis of the deployment status and health. So Runecast analyzer is now compatible with VMware vSphere/vSAN/NSX/Horizon and AWS IAM/EC2/VPC/S3.
If you're working for a healthcare organization as an IT admin, please simply download their trial and then email to [email protected] to request free license.
For all other organizations, not healthcare, Runecast has another offer. They offer Horizon issue checks which is valid until 15th of September 2020.
The Runecast software will be based on 14-days trial.
Quote:
Visibility of all your VMware Horizon issues will be enabled in full (on top of our limited trial view of data center issues). This configuration will be offered to everyone effective immediately. After the standard Runecast Analyzer free 14-day trial, Horizon issues analytics will continue to be valid until 15 September 2020.
You have a possibility to add Multiple vCenters, analyze VMware vSAN, Horizon View or VMware NSX-V problems
Download Latest FREE Trial of Runecast Analyzer which is 100% compatible with VMware vSphere 7.0.
*******************************************************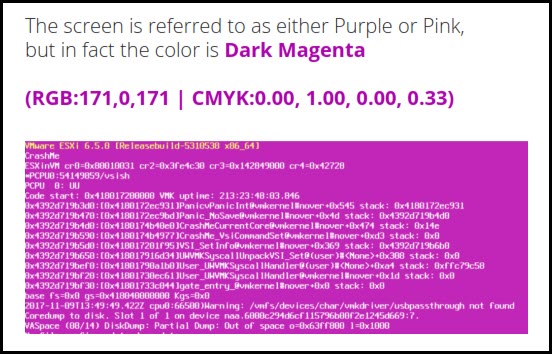 Download How to deal with PSOD Whitepaper here.
*******************************************************
VMware vSphere 7.0 coverage on ESX Virtualization
You might want to check our Free Tools page where you can find VMware utilities, but also utilities for Microsoft systems or other "Swiss Knife" software there.