If you are fan of iOmega ix2 and ix4 series than you'll like this post and the video in it. The video is showing that the configuration of the device is fairly straightforward. It's a shame that the sound it's quite low, but the presentation is very straightforward.
This video comes from Chad SACAC's Blog. The first part of the video is showing a deploying an OVF package from EMC. It's an VM which behaves as a real SAN. That's not the part you'll see when you actually buy the device, it's just for simulating the device.
The second part of the Video shows step by step how-to do an iSCSI and also NFS configuration for VMware vSphere. The vSphere part it's fairly easy. I've done an post about it in the past. You just need to:
Enable the iSCSI software initiator
Enter the IP adress on the Dynamic discovery TAB.
Run Add storage wizard
Watch in HD and full screen. The HD videos from Google is very good quality… My VMware Data Recovery Video Series I've done recently were done also in HD.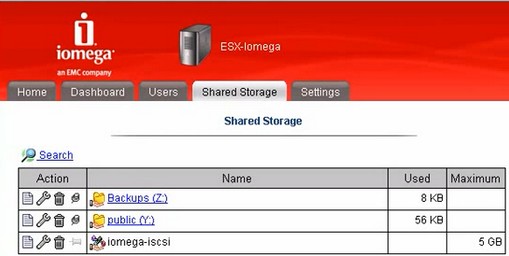 Enjoy the video…
Source: Virtual Geek