Today I received long awaited VCP welcome kit.
After several months of wait and doubt I finally received VMware VCP welcome kit. Inside of the envelope I found a VCP 4 certificate and a letter congrats signed from Paul Maritz.
I went to South Africa for the VCP class and exam in November last year, because of the proximity with Reunion Island (4h flight) and I found myself quite comfortable with the English language too…
Passed with 400 points the exam was more technical and more hard to get then the Microsoft's ones, but still I was very happy with the results.
Also included inside of the package informations on how to recover VCP logos. And as promised, VMware Workstation 7 Serial number was also included in the letter.
The delivery took a long time. It's mainly because of the changes that had been made on the new VMware logos some time ago as I reported already. I'm VCP number 66028 so by the time you're reading those lines and if you take into consideration that I waited several months to be informed about that, the number of VCP's grew considerably since then.
This good news came in during the right moment since here at the Reunion Island, the virtualization market is really picking up, and people (especially certified VCP's) like me, there aren't many around… -:). Some prospects and (or) clients are already asking about features like  Fault Tolerance or VLAN Trunking which are features present in the vSphere 4 Enterprise or Enterprise Plus.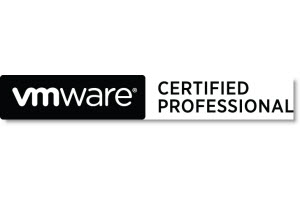 I was a bit skeptical at the beginning considering that those advanced features would not match the mostly SMB market here, but there are some local actors in the Telecommunication and ISP industry which are interested in such a features and the need being the right person in the right place with the right informations is quite challenging.
Feel free to grab my RSS feed or get in touch via Twitter. 😎