Brand new Virtual network Editor inside of VMware Workstation 7
New release of VMware Workstation 7 incorporates also new Virtual Network Editor. This easy to use tool is present in current beta and I gave it a try.
To enter to virtual network editor just go to menu Edit > Virtual Network Editor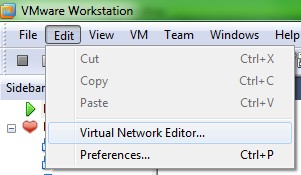 The editor starts and assigns default IP address to all subnets (all of them).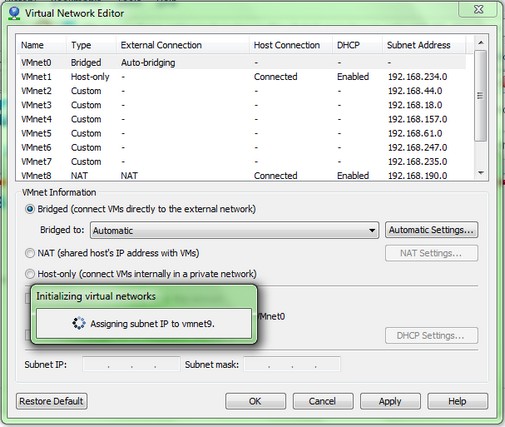 Then you can just select VMnet to configure your own configuration if necessary. I mostly stick with the default one. It's the bridged – it means that the NIC present inside of your VM is connected directly to the Physical network and the VM is present on that network as a real machine. And it can interact with real machines on that network.
If you choose – host only – then you can isolate this VM so the machine can only communicate with another VMs which has the same VMnet configuration. This is useful if you want to have your own DHCP server for exemple and do some testing there.
NAT option – this option is helpful when you want to share the same ip address with the host.
Upgrade to VMware Workstation 7 for only $99.00 – Upgrade Now!