Regular readers of our website did perhaps recently noticed Vembu Backup and DR suite articles. Vembu Technologies is a company which was focusing at the service provider level. They exist since 2004. Vembu has over 60000 clients through 4000 service provider network. I have recently reviewed their  Vembu Backup and DR Suite. Today's post will focus more on different requirements which exist in different working environments and check to see if Vembu can be used.
Vembu has certainly interesting and mature products. They have 5 backup products within their suite, and those products can cover your environment with most (if not all) options to stay protected against failures, ransomware or even complete site loss.
Physical backup
In every company, there are (still) some physical server laying around. In very small companies, it is usually an "all-in-one" server which does everything. From authentication of users via Active Directory services (AD), file server, custom tailored applications application server.
Vembu Image backup can backup entire disk image of Windows Servers, Desktops, and Laptops including operating system, applications, and files. If your system crashes or to get hit by a virus or malware, Bare-metal Recovery (BMR) helps to recover the backed up Windows machines into same or different hardware.
You can also use  Vembu ImageBackup to migrate the Windows Servers and Workstations from physical environment to VMware or Hyper-V environment (P2V).

Virtual Backup
A backup solution for your virtual environment, whether you're running VMware vSphere or Microsoft Hyper-V (or both). There are not many solutions which support backing up your (heterogenous) environment, through a single console. Imagine you are running both hypervisors, and you have also some physical servers running Windows OS.
You can use Vembu, through single, web-based console to handle the job. Screenshot from my lab showing the single web-based console and VMware vSphere as well as Microsoft Hyper-V VMs…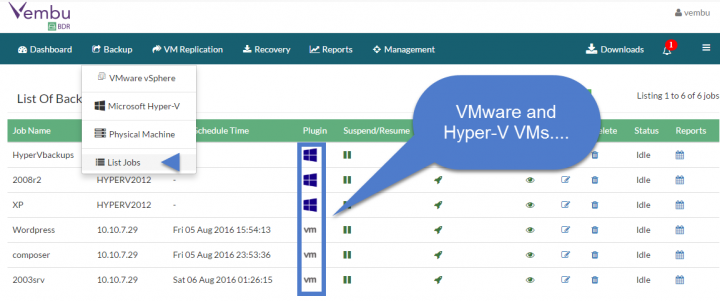 Offsite protection? Cloud?
Usually, small clients don't have a possibility to have a remote site. No budget, no training staff, difficult. That's why it's quite interesting to see pop-up cloud backup solutions, or traditional backup vendors offering cloud backup services.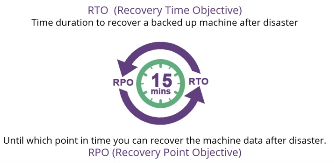 No matter the size of the company, disaster can strike anytime and anywhere. If you're a small or big company. Having a backup solution allowing you to have an offsite protection in the cloud, and being manageable through a single console, then it's a win-win situation. You stay protected even if you have your onsite backups corrupted.
Vembu is no different. The offer OffsiteDR.  Vembu OffsiteDR offers added data protection, allowing users to replicate data to their very own data center from a backup server. This is an add-on option (Free) where you install the additional backup server and you can restore data directly from the OffsiteDR server which similar way as they would by restoring from their On-site backup server.
Additionally, if you don't have a remote office where would you place an OffsiteDR server, Vembu can allocate a space at Vembu CloudDR with  Vembu CloudDR. This solution allows you to transfer data to (and from) Vembu's Cloud. With this option, you can now directly restore the data on our cloud with minimalistic downtime without owning some remote office or remote site.
Endpoint Protection?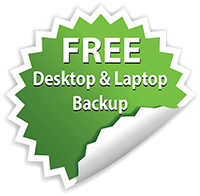 Every company has sales guys with laptops moving around. Those laptops get corrupted with spyware, ransomware, gets stolen… But users always want to recover their data, no matter what. Vembu offers free endpoint protection. It is an image backup solution which backs up to the Vembu BDR server.
The solution installs on each endpoint, as a client. Vembu ImageBackup initiates Microsoft VSS to take a snapshot of the selected disks or full machine and it transfers the used blocks to the Vembu BDR backup server.
The first backup is full and then incrementals only. Endpoint Backup merges the incrementals based on the number of daily restore points we choose to keep.
How about application protection?
What if you have an SQL, Exchange server, Sharepoint server…. and you want to protect them from having granular recovery options. That you want to restore let's say individual email or particular table from your SQL server.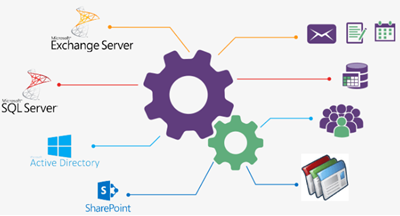 In this case, you might want to use Vembu Network backup, which offers that. The solution can not only recover SQL, Exchange server, Sharepoint server but also offers:
Registry Level Backup
System State and AD backup
Data encryption
Client side restore (you can restore your own files and application backup data on your local computer)
Versioning
Advanced retention policies
Seed backup (you take full backup locally and transfer via external Hard drive to the remote location
Bandwidth throttling
Automatic scheduling with Backup schedule window
More posts about Vembu:
Single Backup Solution for Multiple Backup Requirements – Vembu BDR Suite – [This Post]
Vembu is also preparing Free (limited) backup solution. I'll write about it when more information will become available. Stay tuned through RSS, and social media channels (Twitter, FB, YouTube).