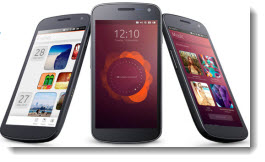 Ubuntu on the front page of the website announces the release of Ubuntu Touch-based distribution.
Update: The latest news from Ubuntu page says that at CES 7-11 January, there will be Ubuntu Phones….
When I checked on that page, there were still over 24 hours to go before the first touch-based Linux system sees the light, but it's definitely something exciting and innovative.
There is many good Linux distros out there. As a reference website to check the most popular Linux distribution I usually head to Distrowatch.com, where I look for the most popular. I've tested Linux Mint once a while, running as a VM in my VMware Workstation 9 software.
We shall see more in 2013 concerning Ubuntu, which already brought a new HUD interface for easier access to menu commands with other improvements in the Software Center as well as the 3.5.4 Linux kernel. On top of that, you'll find GNOME 3.6 applications and libraries.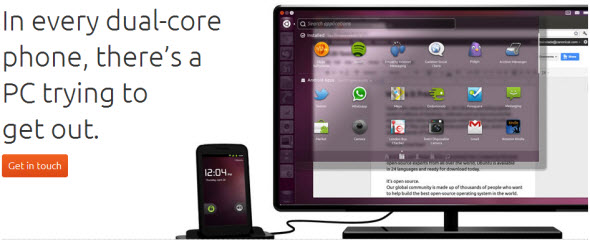 Ubuntu was always one of the top Linux distros out there with very good stability and hardware compatibility. Ubuntu is here since 8 years and there has been already 17 version released. Ubuntu is distributed with new PCs from many large hardware manufacturers. We will see Ubuntu on Tablets and Smartphones. Already Ubuntu for android can bring a desktop to a n Android based phone, which is very interesting approach where you would actually use the two cores of the Android based phone – as a desktop. With sharing the same bookmarks, contacts, documents….
Here is quick quote from the page.
With over 20 million users, Ubuntu is the world's favourite free operating system – and Ubuntu for Android is the first complete solution for office productivity on a phone. It lets Android and Ubuntu share the same Linux kernel, so they can run at the same time – Android for the phone experience and Ubuntu when docked. Which means one address book, one set of bookmarks, one place for text messages and one inbox for mail
Ubuntu desktop can be downloaded for free from this page.