Update: Veeam Backup & Replication v 7.0 Released!
Veeam 7 has been announced during VMware Partner Exchange, but Veeam 7 Release Date is announced for the Q3, so I would say during VMworld 2012 this summer.
As the product evolves, it adds more and more functions for the end users. The version 7 will bring vCloud director support and the ability to backup/replicate vCloud director's VMs, objects and vApp's metadatas. Restoring a whole vApp or individual VMs will be possible directly to vCD.
Veeam 7 will use a vCloud Director API to display the objects from vCD diretly in the Veeam's console and interact with those. The product should be available in Q3 of 2013. You can find the full press release here
A quote from the press release:
Ratmir Timashev, President and CEO, Veeam Software 
"Veeam has partnered with VMware for many years now, and our integration with vCloud Director is the latest example of that partnership. For our customers who are taking the next step in virtualization into cloud computing, Veeam will be able to give them the peace of mind that their environments are protected by the industry's #1 VM Backup. And it will be even easier for Veeam Cloud Providers to leverage Veeam's powerful capabilities to deliver differentiated offerings."
Here is a promotional video from Veeam: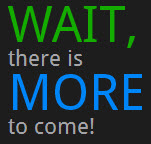 There is a nice teasing page for the v7 which I think will unveil more than vCD support, as this news is marked as number 1 (out of 7).
What would be the six others? It seems that every month they will show another upcoming feature from the new release…  You can subscribe by e-mail there to stay informed… Go and get Veeam Backup Free Version !!
Veeam continues to innovate and provide more and more value to the customers. This approach was winning approach for Veeam since the beginning, so I hope that they'll keep it this way and surprise us with every new release….
Update: Veeam 7 Tape support – read my post!
Links:
This post was written by Vladan SEGET and showed first at ESX Virtualization blog. Feel free to subscribe to our RSS feed. If you don't know how to use RSS, just see our RSS How-to Page.