Veeam Backup & Replication Cloud Edition has been announced by Veeam Software.  This cloud edition is actually kind of cloud gateway, which present the end user with number of pre-configured profiles to the cloud storage providers like Amazon, Microsoft etc (about 15 cloud providers is supported out of the box). But other profiles can be added if necessary. VMware vSphere and Microsoft Hyper-V users can send the backup files done by Veeam's product to the cloud for offsite storage.
A good use case of the cloud edition would be smaller customers without a second, Disaster Recovery (DR) site, to have offline backups in a safe place. The security of backups is assured by providing encryption capabilities before the transfer starts. The files are compressed and scheduled for a transfer to the cloud storage with a built-in scheduler. The product is not integrated to the main UI but presents itself rather as a small Add-Od (12 Mb), where a complete integration will be done in the next main release which is scheduled for Q3 this year.
Veeam Backup & Replication Cloud Edition is very easy to use and present the end user with an assistant for configuring the cloud storage. Here is the welcome screen from where you can initiate all the operations.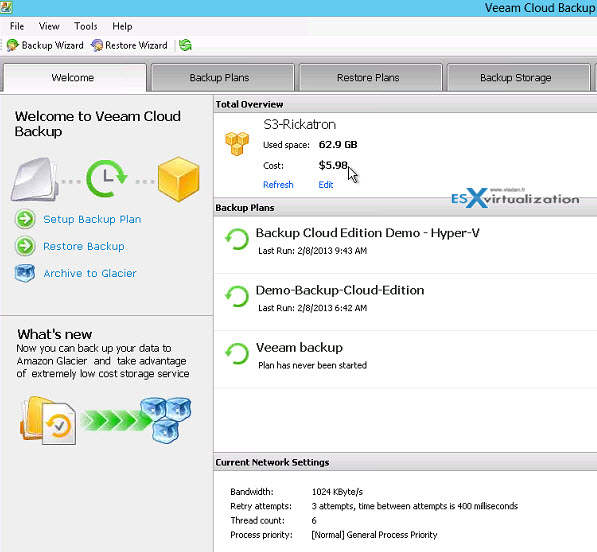 The product is very flexible, and enables to tweak almost every option. For limiting the bandwidth used for the transfers, a throttling is provided to limit the total bandwidth used. Also, if there is a proxy in your company, Veeam Cloud Edition can be configured for using it.
Here is another High-res pic from the Dashboard and the UI.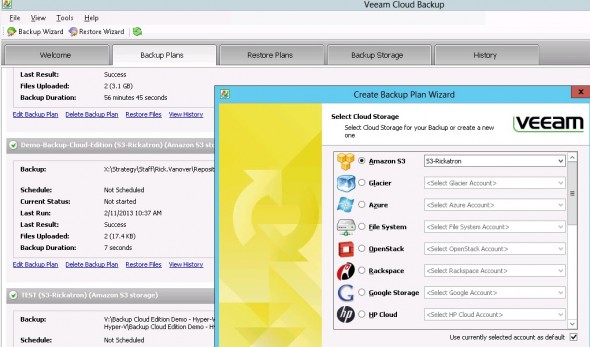 Continue reading on next page –>