The Horizon Workspace vApp Architecture – from the end user's point of view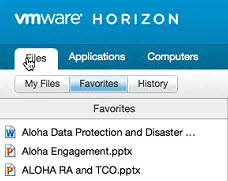 The Files TAB and collaborative environment. The end user is using web client. A browser to connect to the horizon suite, no need to install special application to open any kind of file that's supported. The end user has 3 core components – Files, Applications and Computers.
In the Files TAB, there you have the possibility to have favorites, which are available offline, and also appears before other files.
The files tab enables you to access files and folders, share them with your coworkers, external people, but still being in compliance with your company's policies.
When working in collaborative environment, the History tab is very important, since you can see not only the versions of particular file, who did which change to a file, but also you can find in the history tab, whether file has been deleted.
The collaborative environment for files or folders is very flexible. If for example you want someone else be the owner of a share, you can, as a user do that. Because then you can stop being admin of that share, to leave the ownership to the other admin(s) of that share.  So easy to bring in people to be admins, and easy to take them out. It's possible to do it at the folder level or at the file level.
Another example below to share a folder called Notes (you can click to see higher res. image). When trying to share the file to external users, you can do so, but the external users can't share the folder to other users.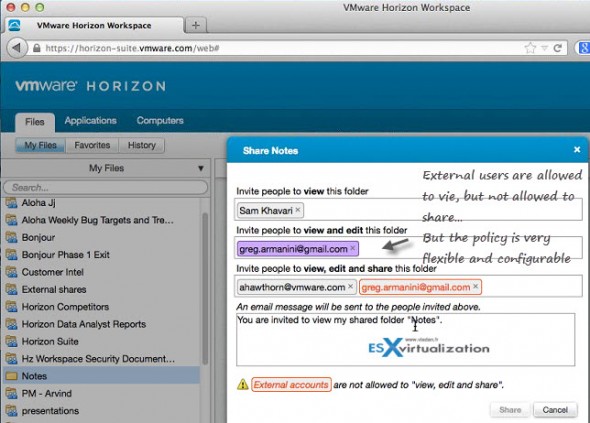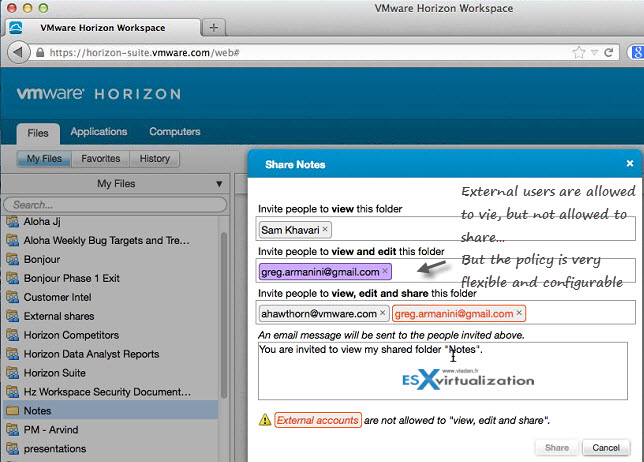 The collaboration is really at the file/folder level with different versions, undelete operations and history. Those 3 features are one of the most used by users when collaborating on with folder shares or file shares. At the image below you can see the how the different versions of a document are managed and easily to be restored.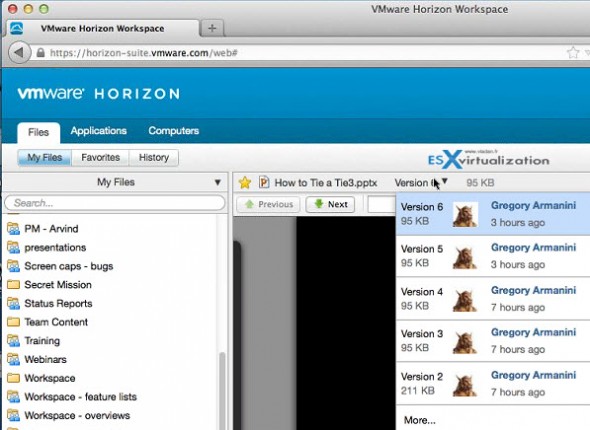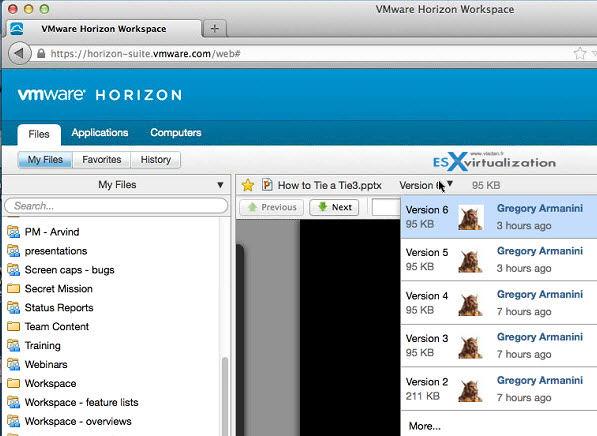 If you delete folder, you can do the undelete operation and recover the folder with the files that were in it. In addition, the history window can filter only the deleted files for example, so you have the option to directly recover your folder or file from there. The admin has of course the possibility to adjust the policies which are configurable, to fit the company's needs.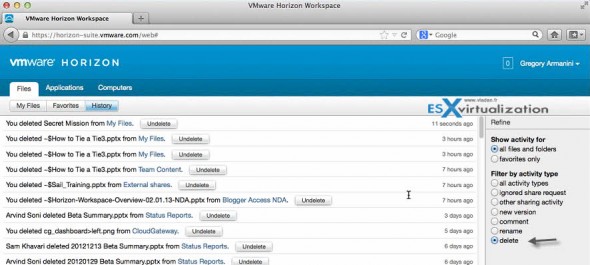 If you're working on a file, you do a modification. The file is used by your coworkers and friends as well, so when they open the file, they'll see a little menu above the view, which says that the file has been changed.

While working on a file, you can append comments, so your coworkers can see what has been updated or changed in the new version of file etc.
Continue reading about the details on Applications TAB – next page –>