The Applications
The applications TAB allows the user to access applications which are entitled to him by an administrator. All Single-Sign-On driven…. No need a secondary logon for any of those applications. Apps that are automatically provisioned applications or applications that can be added by user himself.  If you have followed my Installation of Horizon in my small lab, you could have already see how it looks like over here.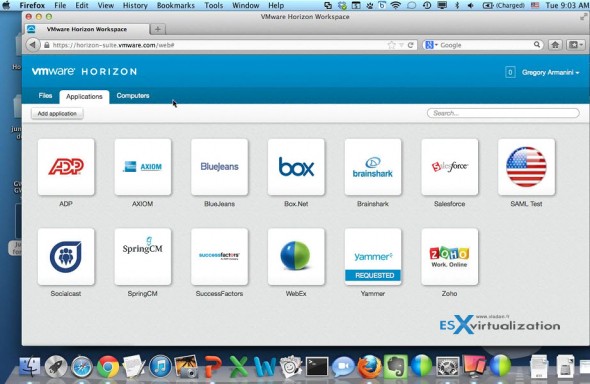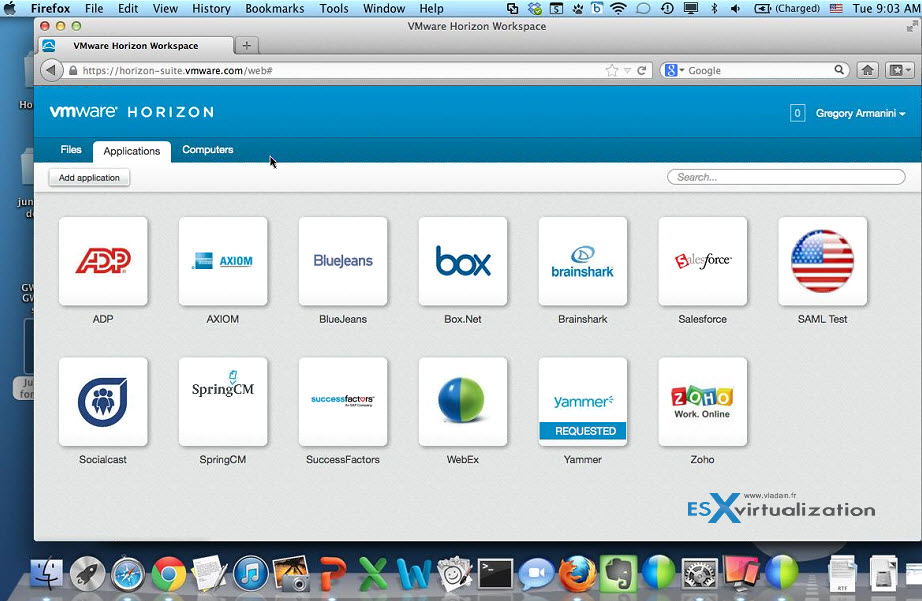 User can remove or hide application from the dashboard. Depending from which device you'll using, there are different applications available, where for example on a MAC,  iPad or Android device you don't have the Thinapp applications for example available on that device.
The Computers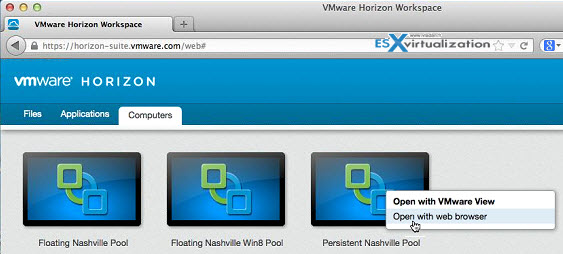 The computers (VMware View) can get accessed by using Vmware View client, but depending, if for example you're using client without without the View client installed, you can still access the desktop via the HTML browser interface.
You can be in a situation where you have a MAC desktop and you're accessing your Windows desktop through HTML browser, and running Thinapp application inside….-:)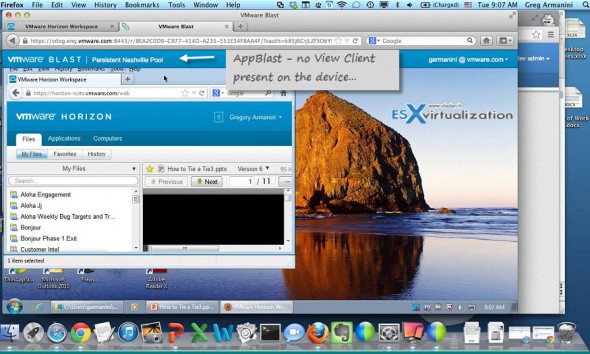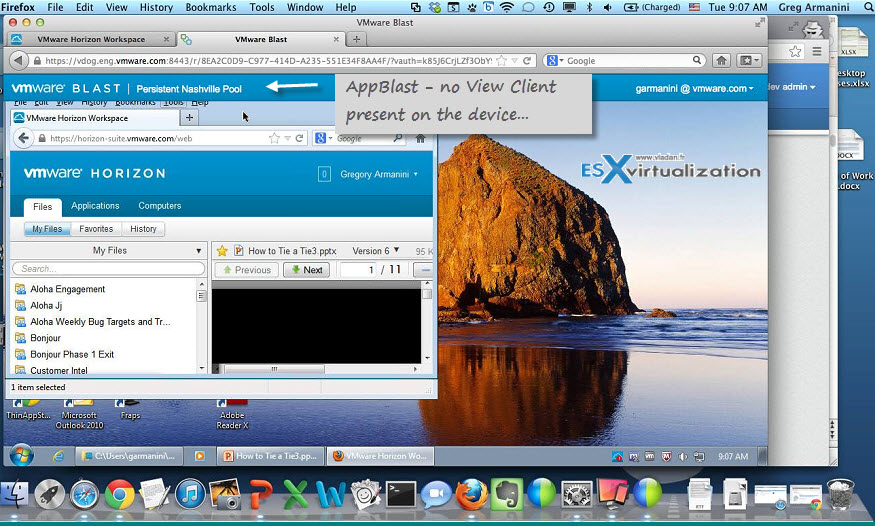 The installation of Thinapps can be streamed or installed on the desktops, there is a command line switch which can set that.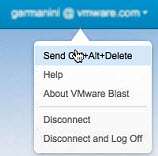 In both cases – the HTML 5 or through the VMware View client, no necessary to put your on login/password combinations, because Single Sign On is leveraged.
When using the VMware View client to access the remote desktop, a better, high compression and highly optimized protocol is used – PCoIP. The HTML 5 does provide high fidelity access as well, but the compression and optimization is better when connecting through PCoIP protocol.
When working through other devices, like iPads, or Smartphones, there are some really cool features that can be used, like the Favorites feature.  If you mark your document as a favorite on any device (desktop, smartphone, iPad), it automatically downloads that document (caches) to the mobile devices so you can use them Off Line.
So when you get offline with your iPad, you can still continue read this document, make notifications, do changes etc etc… so when you get back On Line, all those changes and notifications are automatically synced.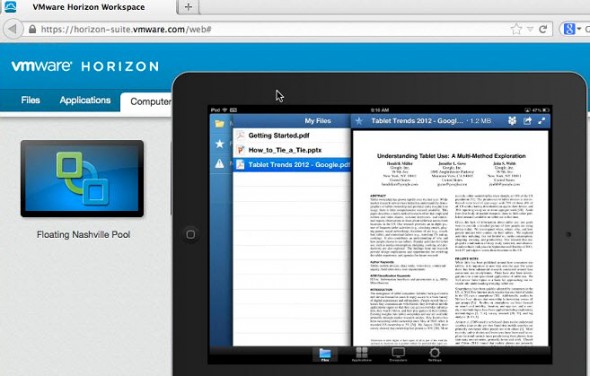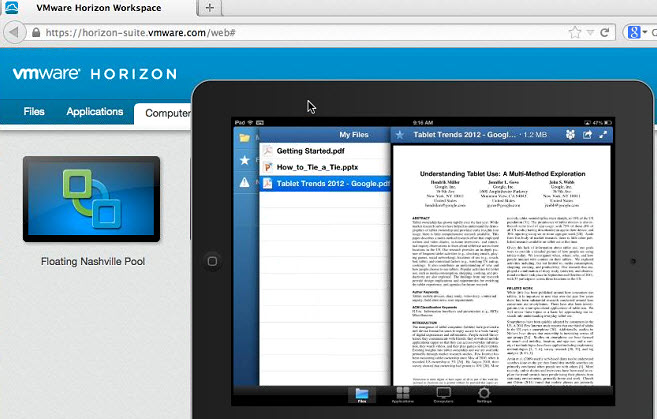 From the security point of view, the user can request the admin to wipe files or the admin can just unlink the device and all the company's files are wiped. The cached content, credentials and notes etc…
Read this follow-up article on the Horizon Workspace Architecture.
The VMware Horizon Workspace should come out in March 2013.
VMware Horizon Workspace – New Suite from VMware – this post