Virtualizing Opera 10 with Thinapp in 2 minutes.
There has been a new video published few weeks back showing the basic process of how to virtualize an application by using Thinapp.  Thinapp is a small application which you need first to install on a single system, to be able to use this system as a Matrix.
At first you'll see the Setup Capture Wizard in Thinapp and then there is some more showed and walking you through the assistant of Pre Scan and Post Scan. By Virtualizing an application you will be able to seeamlessly deploy to your users without need for an install on every PC.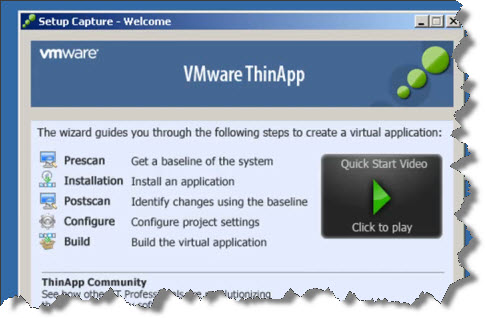 You'll end up with an EXE file and also MSI package which can be easily deployed through windows GPO from central location to all systems automatically. By using MSI, when the package is deployed afterwards to your youser's PCs, the shortcuts in the Start Menu and Desktop are generated automatically.
Source: VMware KB