VMware migration is basically possible only with vMotion license which is included with Essentials Plus and higher VMware licensing. This allows to migrate a VM and to have no downtime with loosing connectivity to a VM and the end users not even noticing that the VM has migrated to another host. But how about users willing to migrate VMware VMs without vMotion license? What if there was an easy option to migrate VMware VMs with little downtime – for free…
This article is here to help folks starting with VMware virtualization, not for experienced VMware admins, but even if this article is not your interest you can share to your followers as it might just be their interest. Small shops without budget usually gets the lowest possible packaging called VMware Essentials (if they don't go for Free Hyper-V) which does not offer vMotion functionality, but still provides centralized management up to 3 hosts with up to 2 physical CPU each. No limit on physical RAM, but also not real data protection or possibility to proceed with an upgrade of hardware without perhaps some significant downtime.
How those businesses can migrate a VM(s) to another host? Usually VMs has lots of data to shift elsewhere so manual copy of the VM isn't an option. The VM is usually located on DAS (direct attached storage), on SAN or on more economical NAS device perhaps. So which third party free tool would help in this situation to do the migration with no or small downtime? Free Veeam Backup and Replication can do the job – with VM(s) running (or not).
First I outline what is possible to achieve:
Migrate VMs between hosts –  it's possible to migrate VMs from one host to another (with small downtime).
Migrate running VMs – Migrate a running VMs from one type datastore to another (if storage vMotion is not available).
Several VMs at once – you can migrate several VMs at once
The steps:
1. Download and Install Veeam Backup and Replication Free Version – too easy to shoot screenshots for this. Basically any Windows system can be used > next > next…
2. Register the source and destination host or if you're using vCenter, you can register vCenter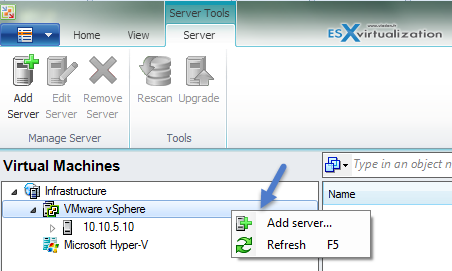 3. Right Click a VM that you want to migrate
*********************************************************************
Register and Download FREE trial at Runecast :
Once registered, you can download the OVA and deploy to your virtual environment running VMware vSphere.
*********************************************************************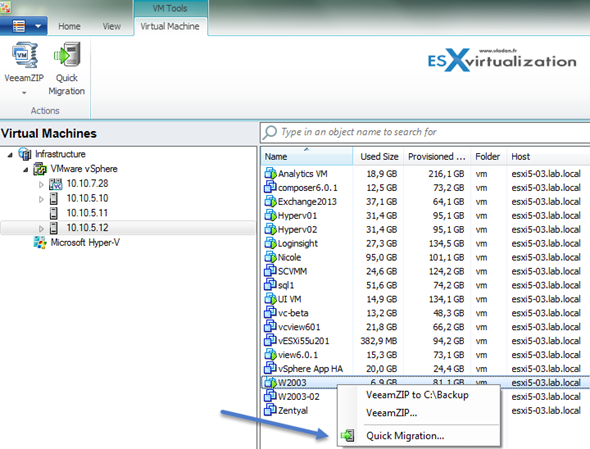 4. Pick up a destination host and datastore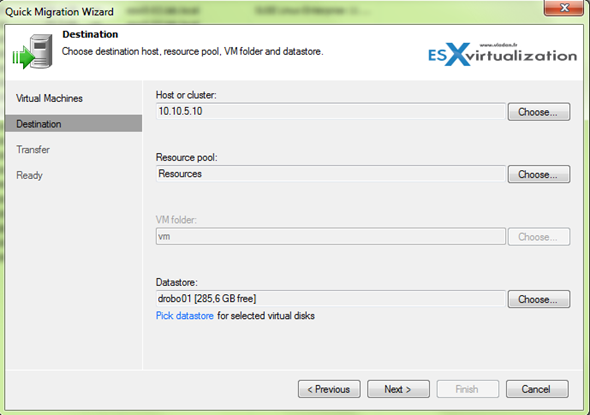 You can pass the proxy specification as you have only the Free version of Veeam, and specify if you want to delete the source VM after migration.


And just sit and watch the process to migrate. The result is below…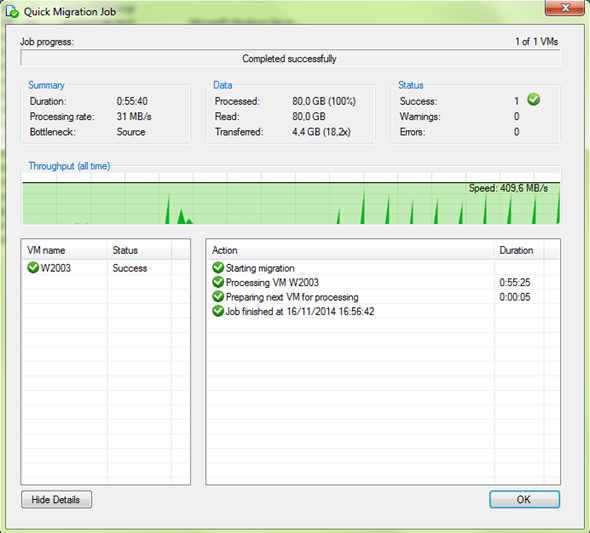 In my example I'm demoing of migration of VM from 10.10.5.12 to 10.10.5.10. And if we look at the details of the job by clicking the W2003 VM we can actually see what's been happening under the covers… Note that Veeam waits for the heartbeat before deleting the source VM…
You can see the most time was spend on the copying of VM files, but this has been done while the original VM was still running so no impact on production! Then only the VM has been powered Off > the delta files were copied over > the  VM has been reconfigured, registered on a host, snapshot removed and VM was powered On.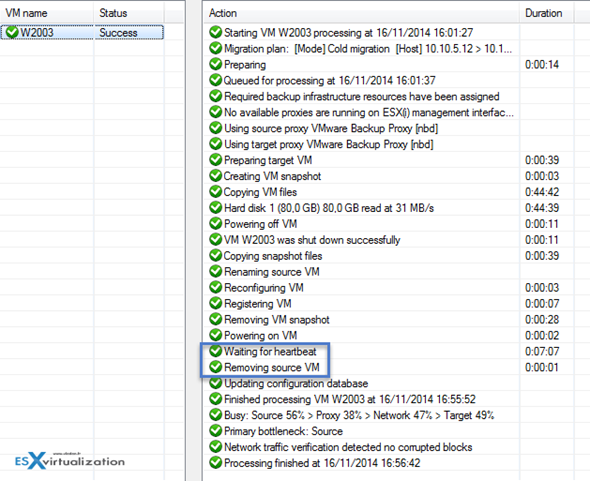 As you can see the tasks after the initial copy are fairly quick so your production gets impacted, but not during the initial copy of VMDK files.
Veeam Backup and Replication v8 has been released recently and the product has (again) improved over previous release.
But Veeam Backup and Replication v8 Free Version has also some cool built in explorers. There are 4 of them:
Veeam Explorer for AD – see How-to restore computer account with Veeam Backup and Replication Free version And Track Changes On AD Objects. Also there are Veeam Explorer for SQL, SharePoint or Exchange Server. You can download the free version of Veeam from this link.