VMware View 5.1.2 has been released few days ago by VMware. Mostly maintenance release, but new Internationalization packages has been integrated as well.
You don't need to upgrade the View transfer server or Composer Server components – if you are upgrading from View 5.1 or View 5.1.1. The new release of VMware View has new internationalization  of the View documentation and also the View Administrator, which brings the admin interface Japanese, French, German, simplified Chinese and Korean.
There has been a security issue resolved in View 5.1.2:
VMware View contains a critical directory traversal vulnerability that allows an unauthenticated remote attacker to retrieve arbitrary files from affected View Servers. Exploitation of this issue may expose sensitive information stored on the server. The Common Vulnerabilities and Exposures project (cve.mitre.org) has assigned the name CVE-2012-5978 to this issue. See https://cve.mitre.org/cgi-bin/cvename.cgi?name=CVE-2012-5978.
The view client in XP w SP3 issue has been resolved, which caused a Stop Error (BSoD) on the virtual machine. There are other resolved issues in Persona management, where the desktop logon took a long time when View Persona management was enabled. The issue was appearing on VMs with Forefront Endpoint protection (antivirus) installed. Also another issue was resolved concerning replication of user profile with Persona Management enabled with long path to the user profile or file name. You can have a look through my article about how to configure persona management here.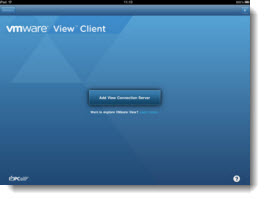 The upgrades: A very interesting article from fellow blogger Swen Huisman over here shows the possible upgrade paths of VMware View. In fact, not so easy, because you must define first which part of the infrastructure to upgrade in order to keep up the compatibility…. depending on which version of vSphere you're running.
And maybe, at the end,  the best way is to re-build a completely new View Infrastructure and copy the master image from the old one….
The Links:
A way back I have published a VMware View How-to install in a lab environment. If you never played with VMware View before, you might find it useful. The the series of articles starts here: VMware View 5 Install, configure – How to do a simple lab setup
VMware View Client for Windows 8 store – tech preview has been released few days ago as well. So if you want to do a test drive, just head to this link: https://www.vmware.com/go/viewclients , where you can download the tech preview. The release notes, Internalization and known issues are available from this VMware support page: https://www.vmware.com/support/viewclients/doc/viewclient-windows-store-release-notes.html