The project Octopus took all my attention.
Even not present at VMworld Las Vegas this year, by watching YouTube Channel from VMware, one can discover quite superb technologies and new projects there. Last year I was very enthusiast about the project Horizon which ended up being a full product now and being enhanced with new feature, this year there is some new project announced which are really cool. One of them is the project Octopus.
In this video from YouTube VMworldTV's channel, you'll be able to see the Project Octopus in action. In fact, it's like Dropbox, but on the entreprise level. With simple HTML 5 client you can access your files from anywhere. Not only access, but also open that file through your web browser without the need to install the native application. You can make it available to your co-workers without the need to send this file by e-mail, because you co-worker for example can access this file also from his browser on any other device, like iPand or iPhone…..
On the enterprise level, as an admin, you're able to manage versionning for files through strategies. Through a policies. How many versions to keep, how much data will that occupy etc….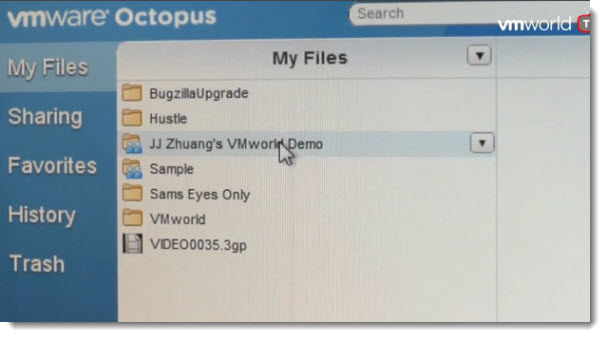 You can see how the versionning for Files looks like…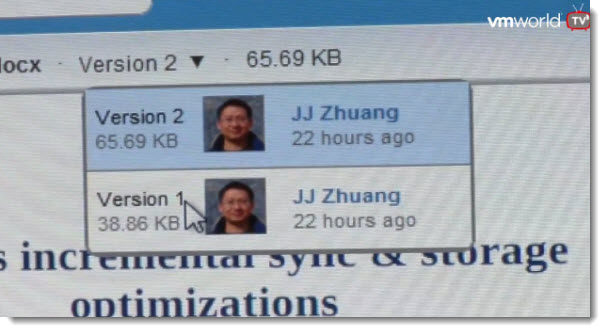 Richard Garsthagen making an interview with Sam Khavair, who is a product manager for the project Octopus.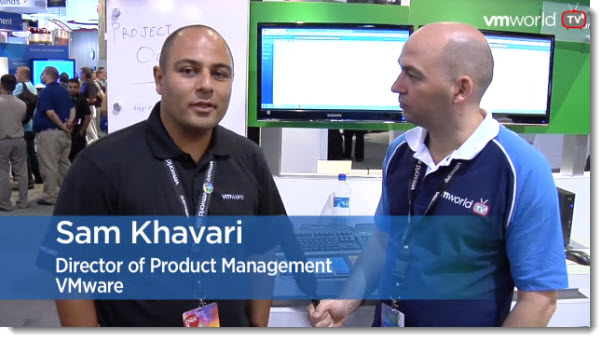 Here you can watch directly the video from the VMworld 2011 Channel:
Here is the press release, which you can find here..
Projects AppBlast™ and Octopus:
Delivering Universal Cloud Access
At VMworld 2011 in Las Vegas, VMware will preview two new end-user computing technologies – code named Projects AppBlast and Octopus – that advance the company's vision for enabling universal application and data delivery for the post-PC era.
Project AppBlast will provide the universal delivery of any application, including Windows-based applications, to any device supporting HTML5, enabling instant remote access to applications without the heavy footprint of the underlying operating system. Project Octopus will leverage data sync technology from VMware Zimbra™ and Mozy™to enable enterprise-grade collaboration and information/data sharing. Additionally, Project Octopus will offer easy integration with VMware Horizon, VMware View and Project AppBlast to create a secure enterprise cloud service. These two projects promise to dramatically simplify the access and sharing of information across people and mobile devices, contributing to the Connected Enterprise.