A new offer from VMware called VMware vSphere + has been announced. It is a subscription-based SaaS product based on a Cloud console from which you can manage all your workloads. Yes, the day when VMware introduces vSphere as a service (SaaS) and vSAN as a service is here.
The underlying technology is not new as it has a cloud gateway appliance that we know already. This gateway that is installed on-prem, provides access to cloud services. First target audience: administrators with a console that manages in particular:
– Resource inventory
– Consolidation of events and alerts
– Security posture assessment
– Provisioning of VM (without going through vCenter)
– Instance lifecycle management
– Standardization of configurations
As a second target – the developers. With, as a base, Kubernetes from VMware (Tanzu Kubernetes Grid). And a set of additional services (storage, network, registry, etc.) already accessible as part of the vSphere with VMware Tanzu offer.
vSphere+ includes a range of management tools included in the vSphere Enterprise Plus offer. This ranges from scheduling vCenter updates to encrypting VMs to automatically shutting down hosts. Others are available from vSphere Standard. Like storage policies, ADFS federation, or support for Microsoft VBS (virtualization-based security) features.
vSphere+ will provide access to certain SaaS functionalities, in the form of an add-on. First on the list is probbable the VMware Cloud Disaster Recovery offering. There is also ransomware protection and capacity planning.
You'll need to have at least ESXi 6.7.

The business model? A capacity reservation for 1, 3 or 5 years… and monthly invoicing of any excess consumption. We are on a license per physical core, with a minimum of 16 cores per CPU. Usage is measured by aggregating, on an hourly basis, the number of cores used by hosts from different vCenter instances. Currently, vSphere+ does not issue overflow alerts.
The conversion of vSphere licenses on site is possible.  You can also make the two types of licenses coexist in the same environment (I hope so… ). Which can be useful if you use vSAN, NSX-V, Site Recovery Manager or vCloud Suite (vCS). These are not yet compatible with vSphere+.
***********************************************************************************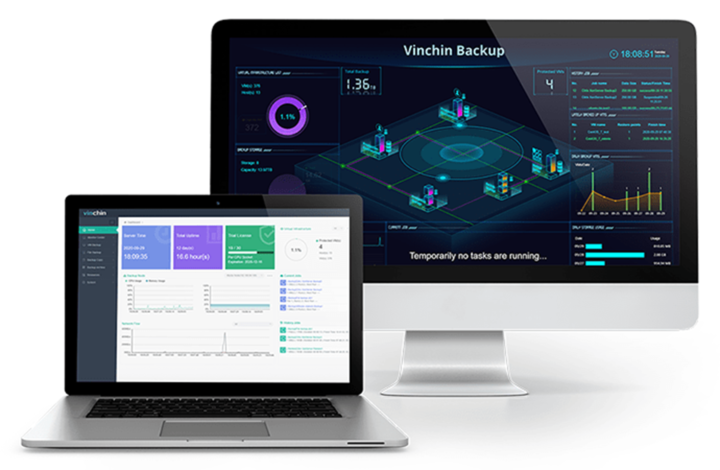 Vinchin Backup & Recovery – Enterprise-grade, intuitive, all-in-one data protection solution for VMware vSphere. 60-Day full-featured FREE trial available to download.
Forever incremental backup with CBT & HotAdd transfer supported
Deduplication, Compression, BitDetector (for in-depth data reduction)
Instant VM Restore – Reduce RTOs to 15 seconds
Offsite Backup Copy for disaster recovery
Archive VM backups to public cloud for long-term data retention
V2V – Easily migrate data across 10+ virtual platforms, including to/from VMware
***********************************************************************************
There is also a vSAN+ offer, offered as an add-on for vSphere+. Applying at the cluster level, but it seems that they cannot coexist with "classic" (perpetual) vSAN licenses.
To be followed as this offer might evolve over time if some kind of a revolugion from the user's base strikes (like the one for vRAM tax).
check out the vSphereplus.com site for futher details.
Check the  PDF which compares the new offer with the traditional vSphere Standard, Enterprise or Ent Plus.
Note: The traditional vSphere licensing (Per CPU) is still available and should not go away any time soon. At the end, you'll still need an infra on-prem, after all.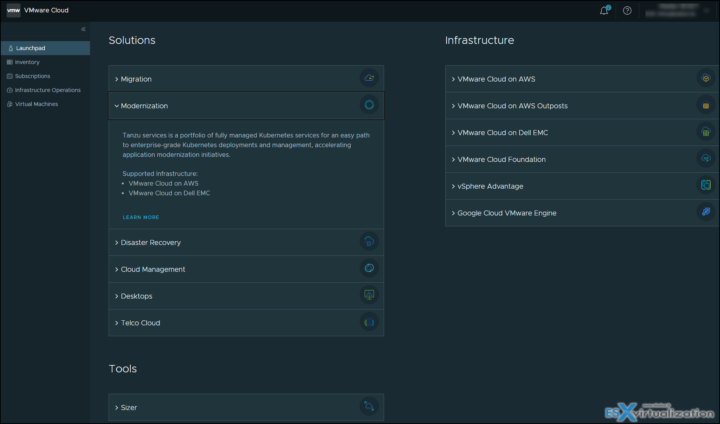 From the FAQ
When upgrading an existing vSphere environment, does vSphere+ require me to migrate workloads, vCenter instances, or any other vSphere infrastructure to the cloud?
None of your workloads or on-premises vSphere infrastructure are moved to the cloud. Your workloads continue to run on-premises on ESXi hosts. vSphere+ allows you to centrally manage your on-premises environment from a cloud console and to enhance management with cloud services.

If you do choose to migrate on-premises workloads to the cloud, vSphere+ will make this easier. You can move workloads to VMware Cloud on AWS, using the hybrid linked mode capability built into the vSphere+ cloud gateway.
Is vSphere+ a new edition of vSphere?
vSphere+ is a new subscription-based offering that consists of both on-premises and cloud components that interact with each other. The on-premises components include cloud gateways, vCenter instances and ESXi hosts. The cloud components include various cloud services for admins (or IT operations) and developers (or DevOps) that augment and enhance on-premises capabilities—all accessible within the VMware Cloud Console. Cloud gateways connect your vCenter instances to the VMware Cloud Console, where you can centrally manage on-premises infrastructure and access cloud services.
What are the major enhancements in vSphere+ over vSphere?
With vSphere+ you can:

Access cloud services delivered as-a-Service (SaaS)
Centralize management with a cloud console
Create an enterprise-ready Kubernetes environment—at no additional charge
Purchase by subscription
What types of workloads does vSphere+ support?
vSphere+ supports traditional workloads based on VMs, plus modern workloads based on containers. There is no difference between vSphere+ and vSphere in the types of workloads supported.
What add-on services are available to purchase and use with vSphere+?
VMware is developing vSphere+ add-on services to expedite disaster recovery, ransomware protection, capacity planning and more. For a list of add-on services currently available for purchase or in development, contact your VMware partner or sales representative.
What developer services does vSphere+ include?
vSphere+ includes extensive developer services, including VM service, Storage service, Network service, Registry service, Tanzu Kubernetes Grid service, Tanzu integrated services, Tanzu Mission-Control Essentials and more. These services are included with vSphere+ at no additional charge.

Basically, the vSphere+ offer is a SaaS offer that allows you to move workloads to the cloud, but it does not forces you to do so. You keep everything on-prem on your own sites within the cities/countries as usually.
Quote from VMware blog:
Workloads remain on-premises, running on ESXi hosts orchestrated by vCenter instances, just like traditional vSphere today. But now vCenter can connect to the Cloud Console through a VMware cloud gateway, allowing metadata to be collected and used to centrally manage the entire distributed vSphere+ estate.
More posts from ESX Virtualization:
Stay tuned through RSS, and social media channels (Twitter, FB, YouTube)