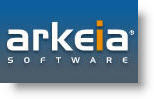 I wanted to try to setup another backup solution using CBT (changed block tracking) I talked recently. It's Arkeia Backup. With the solution I'll be showing you, you'll have a possibility to backup for free up to 250 Gb of data.
Update: It's not been tested by me (for now) that this solution works with ESXi 4 Free version.
I just noticed that there is actually 2 versions for VMware. It's not the same download, there is a ESX version and ESXi version…
Please note that you can't use more than 2 appliances (the free edition) in the same company. You can still upgrade if you like later on.
What do you need to get started?
01. First you must register and download your copy of this linux Appliance in OVF format here. Note that you should receive via e-mail 2 lifetime serial numbers for 2 backup appliances that you will download. While there, you can download an agent (to be installed inside of the VM you want to backup, so choose the right OS).
02. Then you unzip the appliance on your hard drive.
03. When you unzip the appliance, deploy the OVF file into your vCenter.

04. After starting the appliance look to the appliance window for an IP adress through the one you can manage the appliance. You don't manage it directly in the appliance window, but remotely by using your web browser.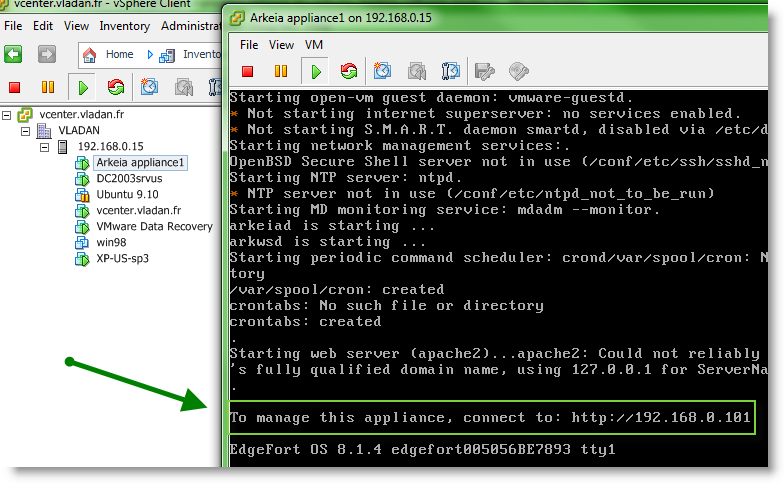 05. Then, you can start your web browser and connect to the appliance. Note that I did not enter any password into the password field.

06. When connected, just go and add a new license you received when you first downloaded the backup appliance.

07. After adding your license, you can start to configure the appliance. First thing to do is to change the root password, otherwise you'll will not be able to do any other configuration steps. Go click User configuration > Change root password.

08. In this window enter your new root password. There is NO default root password so you don't enter anything in the first field..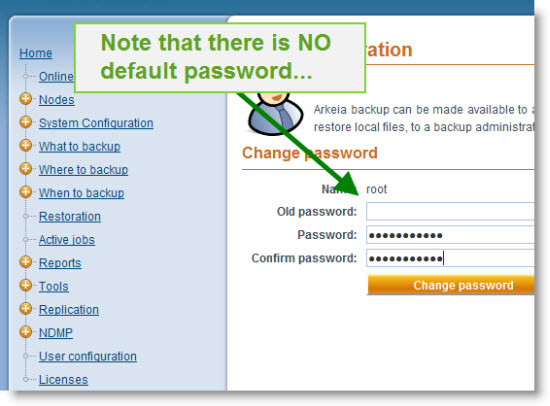 09. Now you can go to and click on the System configuration node > Network. You'll have to enter the default Arkeia appliance password which is —– arkeia.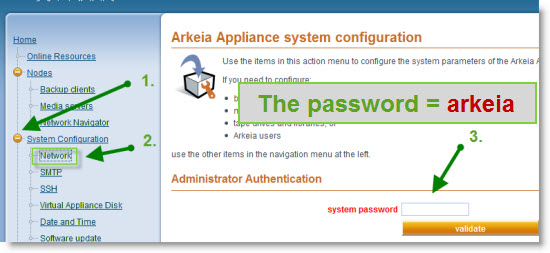 Next time I'll continue to walk you through the rest of the configuration process….