Free version of Arkeia Software can backup your ESXi 4
Free

version up to 250Gigs.

Arkeia Network Backup v 8.1 is a linux Appliance in OVF format which you can download.
There is a Free version – see Wiki info and paid version. You must register for the license. There are some limitations to the free version:
Arkeia Virtual Appliance featuring Arkeia Network Backup v8.1– 2 Virtual machine client agents
250GB VTL for disk-based backups (you can combine 2 appliances apparently…to get 500Gigs… -:)..)
Support via online forums, Knowledgebase, and Wiki.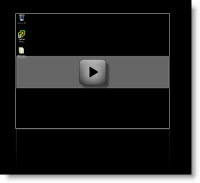 Arkeia is using new technology of deduplication called "sliding window" which innovates in this field.  The deduplication process is source based (like EMC's Avamar), and not like others vendors – destination based.
I think that this could be an excellent start for small business , that just started with free version of ESXi 4 from VMware and searching a solutions to backup their VMs.
Update: It's not been tested by me (for now) that this solution works with ESXi 4 Free version. It should work with the licensed version of ESXi 4 though…

Because a part from GhettoVCB2 there is no freeware solutions on the market I'm aware of.
You can see a small video about the deployment process and installation.
Source: DS45 (Fr)