A free video from new Training from Trainsignal, which shows you what is dynamic memory in Hyper-V 2012, and how to configure this feature. David Davis is an instructor and he just created new training for recently released Microsoft's Hyper-V 2012. This new training called Windows Server 2012 Hyper-V New Features Training – and will teach you in 18 lessons all the new features that Hyper-V 2012 brought. Some of them, like Hyper-v replica, live migration, storage migration, virtual fibre channel and others you already know, while others you can discover and learn.
Windows Server 2012 introduced also SMB 3 which allows Small businesses to store the VMs on a Windows 2012 file server without the need of high speed SAN. Hyper-V can store the VHDX, conf files and snapshot files on the SMB file shares, as an alternative to CSV (cluster shared volume).
If you want to test Windows Server 2012 Hyper-V in a lab as a VM, you might want to check my article on How-to run Hyper-V 2012 on ESXi 5.1 Free.
Windows Server 2012 Hyper-V Training – what's inside?
You'll be able to learn, during almost 4 hours, those topics.
Live Migration: Enhanced with shared-nothing migration
Replication: Automated replication of virtual machines
Storage Migration: New! Move the running storage of a virtual machine with no downtime
Failover Clusters: Enhanced to offer storage migration/live migration awareness
Extensible Virtual Switch: Allows you to monitor the virtual network
Client Hyper-V: Allows you to run VMs in Windows 8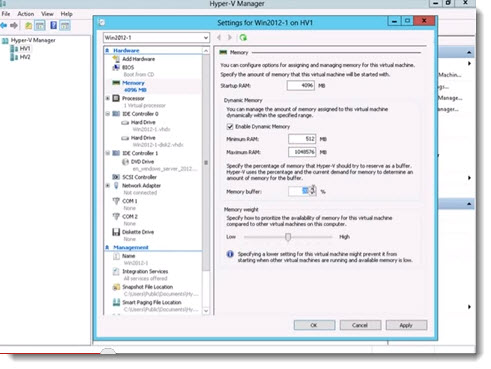 I'm sure that David does a great job on his training as I reviewed some of his training in the past, for example the vSphere 5 Trainsignal Training (36 lessons).
Here is the free video about 10 minutes long.
Get more details – Windows Server 2012 Hyper-V New Features Training
Source: TrainSignal