PVSCSI adapters are supported from vSphere 4.1 U1 for boot disks. You can create and install VM with boot disk based on PVSCSI adapter directly, with this how-to article.
To benefit the fastest disk performance, and install the OS directly by using the PVSCSI adapter,  you'll need to follow some guidelines, because W2008 or W2012 server Installation ISOs don't provide the PVSCSI driver directly on the installation media.
To create and install VM with boot disk based on PVSCSI adapter you have 2 choices:
Install the VM with the default chosen adapter (Bus logic SCSI adapter for 2008R2 or 2012 server VMs) and then change the adapter from the Buslogic to PVSCSI.
Create a VM directly with the PVSCSI adapter.
I'll walk you through the second option here. When creating a new VM based on PVSCSI adapter, first go through the assistant and let the system use the default driver (just during the creation of the VM). Then change the driver into a VMware Paravirtual.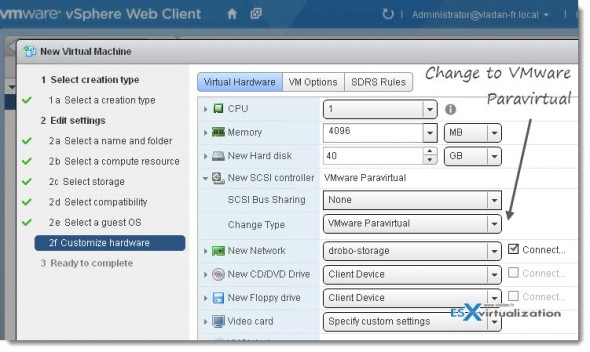 Then you will need to get the PVSCSI drivers. One of the options is to copy the driver files from your vCenter server. You can find the driver files located in this directory.
C:Program FilesVMwareVMware ToolsDriverspvscsi
Then you can use a tool like Winimage and create a floppy image containing those drivers.
Once done, when building your new VM, at first, you'll see that the OS can't find those PVSCSI drivers on the Windows installation media. But after attaching the floppy image you've created, and re-scan, you can see that the PVSCSI drivers were detected.

The VMware KB 1010398 which I found on the subject, concerning the Performance, is also giving some advice on where to use those drivers. Here is a quick quote:
PVSCSI adapters are high-performance storage adapters that can result in greater throughput and lower CPU utilization. PVSCSI adapters are best suited for environments, especially SAN environments, where hardware or applications drive a very high amount of I/O throughput. PVSCSI adapters are not suited for DAS environments.
Also read: