All my readers know that my blog runs on Hostcolor. Many of them perhaps thinking of going AWS or Azure for their blogs, or their client's blogs. However, private Cloud-based VMware ESXi service providers are also worth mentioning and are often a better choice because simpler and more cost-effective.
The SMB admin has more often than not also other tasks to do within the company. It is not an AWS or Azure specialist, but rather a good IT guy which knows how to fix things in general. The spirit of private clouds is often more familiar and more "close" to the customer.
Not only do you have fault-tolerant storage by default, but you also get a data transfer service with lower cost and no overcharge. You have a full control over the bandwidth and the data transfer. And….. support.
The Product page is here: https://www.hostcolor.com/cloud/private-cloud.html
There is also a blog article explaining why private cloud-based service providers are a better choice for small business owners compared to AWS or Azure – https://www.hostcolor.com/blog/cloud-comparison-aws-vs-azure-vs-hostcolor.html
Quote:
On AWS, those who start with the "Free Tier", which by default comes with t2.micro EC2 Cloud server plan (1 CPU core and 1 GB of RAM) would be paying $0.09 per gigabyte of data transfer (Out) above the monthly traffic limit of 15 GB. This price applies for any used "Data Transfer Out" up to 9.999 TB. This means that 100 GB data transfer would cost $9/month, 1000 GB – $90/month, and 2000 GB – $180/month on AWS.
and
On Microsoft Azure, those clients who go above the 5 GB monthly data transfer quota (15 GB within the first year after signup) are charged $0.087 per gigabyte. This pricing applies for used "Data Transfer Out" between 5 GB and 10 TB. 100 GB data transfer costs $8.70, 1000 GB – $87/month and 2000 GB – $174/month on Microsoft Azure.
Comparison table – https://www.hostcolor.com/cloud/compare-cloud-service-providers.html
Also, unlike AWS and Azure, they do not charge for infrastructure support. Other public cloud providers start at $100/month…
I'm sure that simple admins with no AWS or Azure certification will be more familiar with a private cloud provider and their service rather than complicated offerings at public cloud providers often hiding overcharges in the long run.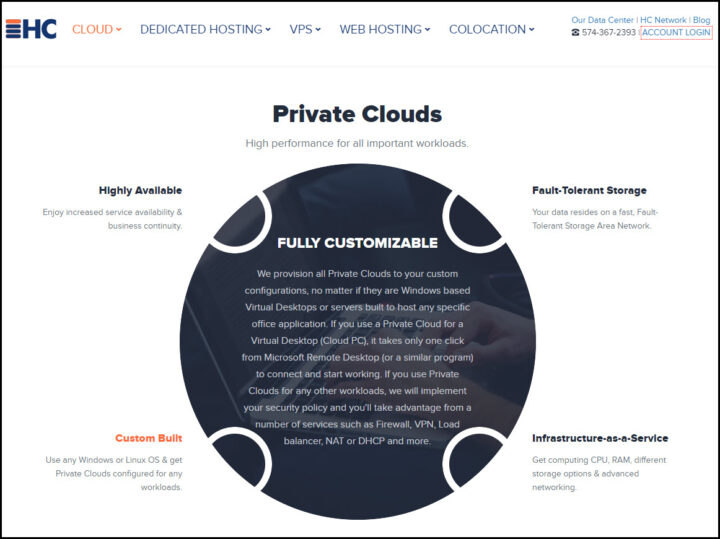 Check out Hostcolor and their private cloud here. !!!
In fact, they're super helpful too. A while ago, that my server went high on CPU and folks at Hostcolor did alert me about my high CPU utilization. Then they provided me with an nice solution, They added a second layer of security for the blog.
It's rather an elegant solution that does require changing the content of your .htaccess file, but allows you to secure your WordPress blog. Check the article How to Protect Your Blog from Brute Force Attacks here.
Happy blogging.
VMware vSphere Direct download/buy links:
More posts from ESX Virtualization:
Stay tuned through RSS, and social media channels (Twitter, FB, YouTube)