vExpert Application Program by VMware is just opening a second half application for 2020, starting today, 1st June. It's a unique opportunity for IT admins to get in touch with this amazing community of people which you can get in touch with, learn more about VMware products, get more recognition in your job, and access to some goodies such as VMware NFR licenses for your lab, private Slack channels etc. Also, there is a public vExpert directory where you can find yourself, as well as other vExperts within your country.
For me, it was a game-changer, back in the early days of the vExpert program where knowledge was sparse. I was able to start blogging, interact with this amazing community, and then after got some more experience, I was able to pas some advanced VCAP exams afterward. (VCAP-DCA and VCAP-DCD).
But the very beginning, I was not certified at all (had some Microsoft certs only)… and I started this ESX Virtualization Blog. Who would have imagined that several years ago, in 2008 when this website started as a simple bookmarking site. A first, it helped me, to remember some step-by-step processes so that's why I wrote many how-to articles.
Also, I wanted to have some sort of my bookmarks online, which I would access from anywhere, instead of using delicious or other online bookmarking services. That's how the blog started. The blogging and helping other people by publishing how-to articles and videos finally helped not only me but many others, readers and bloggers.
You can check my vExpert Spotlight at VMware article where I explain further details about me and my journey.
For those who don't know, the vExpert award is not a technical certification, but recognition for what you've done for the community the year before, like sharing VMware knowledge, expertize, blogging, podcasting …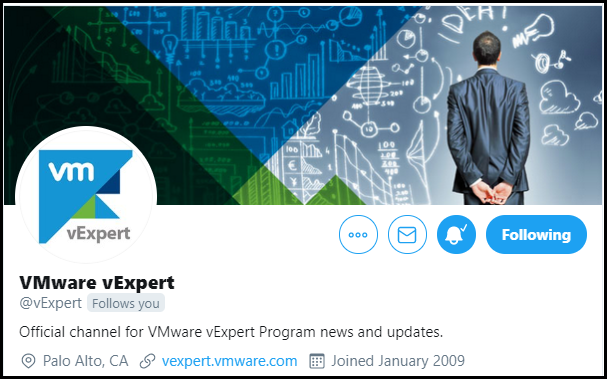 In order to apply for the vExpert program, you can reach to vExpert Pro who is a person (by country) to ask questions or get in touch and see if you should apply now or in 6 months time after giving back to the community….
In order to learn more about the program and apply
Here are the 2 links you need:
• vExpert Apply – https://vexpert.vmware.com/apply
• Reach out to a vExpert PRO – https://vexpert.vmware.com/directory/pro
Quote from VMware blog post.
Each year, we bring together the people who have made some of the most important contributions to the VMware community. These are the bloggers, book authors, VMUG leaders, VCDXs, speakers, tool builders, community leaders and general enthusiasts. They work as IT admins and architects for VMware customers, they act as trusted advisors and implementors for VMware partners or as independent consultants, and some work for VMware itself. All of them have the passion and enthusiasm for technology and applying technology to solve problems. They have contributed to the success of us all by sharing their knowledge and expertise over their days, nights, and weekends.
Applications will be open from June 1st, 2020 to July 19th, 2020 and the awards will be announced on July 17th.
The vExpert Program is about contributing to the community beyond your day job. The program is not focused on certifications or how much you know about the technology. Wether it's blog articles, advocating VMware in your company, speaking sessions, book writing, code / script sharing or anything directly related to giving back to the community.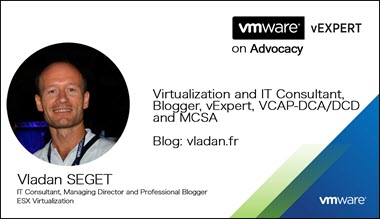 vExpert Program Benefits
Invite to our private #Slack channel
vExpert certificate signed by our CEO Pat Gelsinger.
Private forums on communities.vmware.com.
Permission to use the vExpert logo on cards, website, etc for one year
Access to a private directory for networking, etc.
Exclusive gifts from various VMware partners.
Private webinars with VMware partners as well as NFRs.
Access to private betas (subject to admission by beta teams).
365-day eval licenses for most products for home lab / cloud providers.
Private pre-launch briefings via our blogger briefing pre-VMworld (subject to admission by product teams)
Blogger early access program for vSphere and some other products.
Featured in a public vExpert online directory.
Access to vetted VMware & Virtualization content for your social channels.
Yearly vExpert parties at both VMworld US and VMworld Europe events.
Identification as a vExpert at both VMworld US and VMworld EU.
Final Words
I'm really happy to be part of the vExpert family. It is an amazing community with great people. What else to say? If you still hesitating, you should not -:). Ask vExpert Pro for help or apply now.
2 links you need:
• vExpert Apply – https://vexpert.vmware.com/apply
• Reach out to a vExpert PRO – https://vexpert.vmware.com/directory/pro
Source: VMware Blog Post
More from ESX Virtualization
Stay tuned through RSS, and social media channels (Twitter, FB, YouTube)