How-to create bootable ESXi 5 USB stick by using Vmware Player. There is quite a few ways of create a bootable memory stick with ESXi 5 installed. One of the easiest one is to use Free VMware Player 4 to do the job. Note that VMware Workstation users can do the same…
It's very convenient way to install ESXi server without having a CD-rom drive in it…. Just, there is no redundancy and so if the USB fails, your host won't boot any more…
I'll show you the steps How-to create bootable ESXi 5 USB here:
01. Download the iso image of the Free VMware ESXi 5 Hypervisor Here and download the VMware Player here. Both downloads are free of charge.
02. Create a new VM with that ISO (The latest one is now: VMware-VMvisor-Installer-5.0.0.update01-623860.x86_64.iso), I suppose that you know how to do it. Select the ISO file you just downloaded and create new VM.
03. Plug in a USB stick (note that the USB stick must be at least 2Gigs of size), when starting this new VM, connect the USB stick (right click > connect).  You can see the steps on those 3 images below. Click to see a larger picture.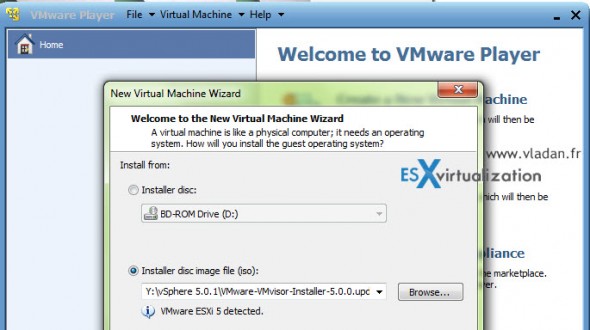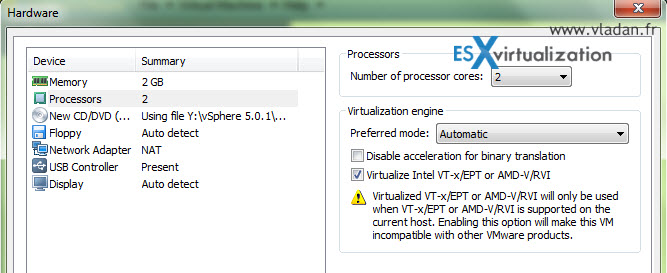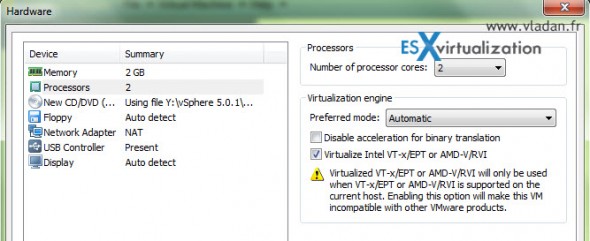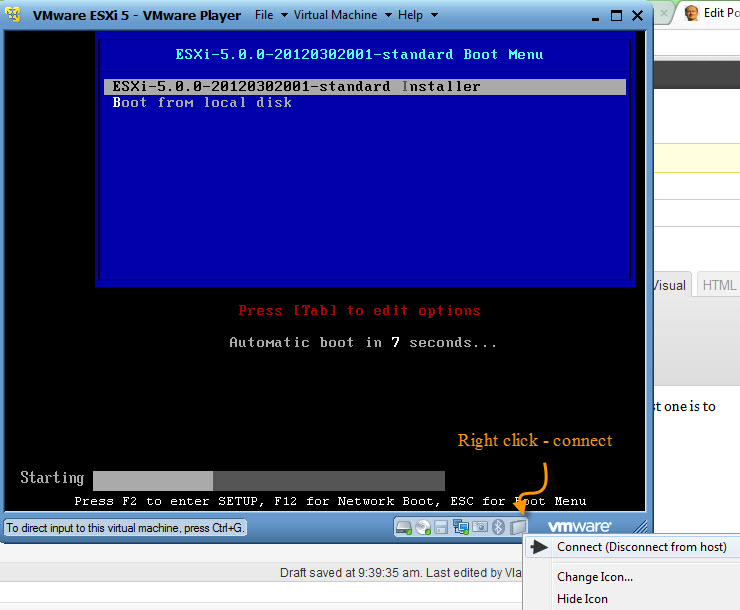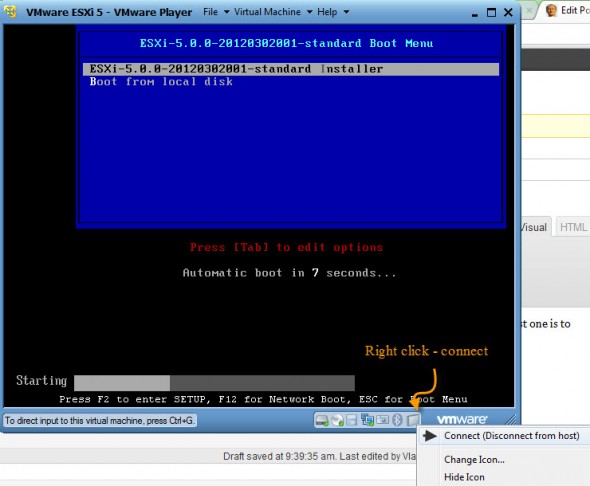 Once done, the VM will be booting and you'll see that one of the install destination drives will be a USB drive.
Proceed with the installation to the USB drive.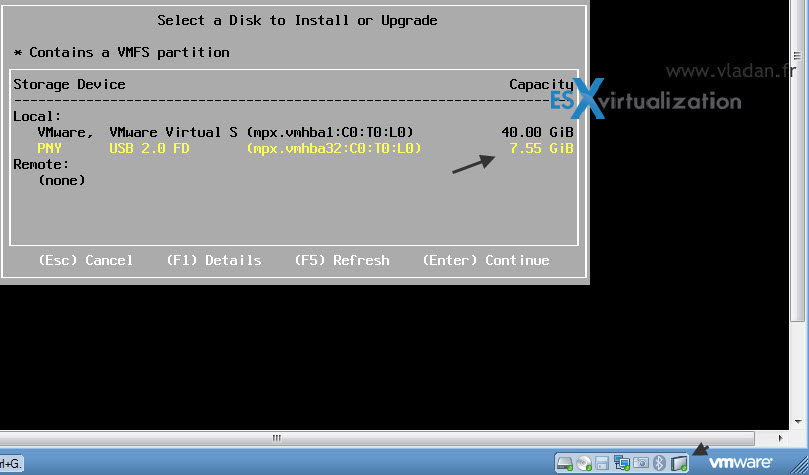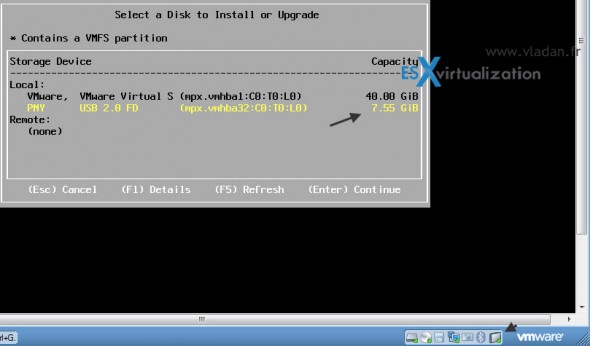 Note that the USB stick is showed as "connected" to the VM (on the right bottom corner of the image).
Once done, you can plug in this USB stick to your Whitebox or server to boot VMware ESXi 5 and configure your system to fit your needs.
You just installed your first ESXi host without even needing a CD-Rom drive. It's Awesome…Enjoy… -:)