LogInsight 4.0 was released back in November 2016. The product has matured over the time and now is more robust than ever. We have covered the installation/configuration of LogInsight in the past quite a few times, and we liked the "slick" UI and the content pack integrations. The v4.0 introduces New Clarity Theme so we're finally quite curious to see how does it looks like in the lab. So today we will blog about How to Deploy VMware LogInsight 4 and what's new.
Before we hit the deployment steps, we'll quickly recap what is LogInsight and how does it work as many new VMware users are getting on board all the time and the VMware software offers are endless….
Loginsight is a solution which is not only able to collects logs from vCenter server, ESXi hosts, but also from Windows and Linux VMs and do some powerful searches and analytics afterward. You'll need to have access to the logs when experiencing performance or hardware issues. Loginsight make it more easy to sort and search those logs. The new LogInsight 4.0 is fully compatible with VMware vSphere 6.5. Previous releases have added clustering approach where several instances of vCenter Log Insight configured in a cluster can handle very large environments.
What's New in Loginsight 4.0
vSphere 6.5 compatibility
System notification enhancements.
Support for custom SSL certificates in the vCenter Server edition.
New overall User Interface based on the VMware Clarity standard.
New speedometer-like Gauge Chart type for event count visualizations.
Support for Datastore Device ID-to-name aliasing in event queries and results.
New "blur" on session timeout.
Support for Syslog octet-framing over TCP.
Defined REST APIs for installing Log Insight servers and clusters.
Support for time ranges with Event Type alert queries.
SLES 11 SP3 and SLES 12 SP1 are supported for Linux agents.
SSL for the vRealize Log Insight agent is now enabled by default.
Users can now subscribe to content pack alerts that allow automated updates inline with the associated content pack.
How to Deploy LogInsight 4.0
A very traditional way to get started – via OVA file.
But before we do that we need to create a forward and reverse DNS records on our DNS server. It takes just a few seconds, but it's a necessary step. Then we can start the deployment. I guess everyone pretty much knows where to go….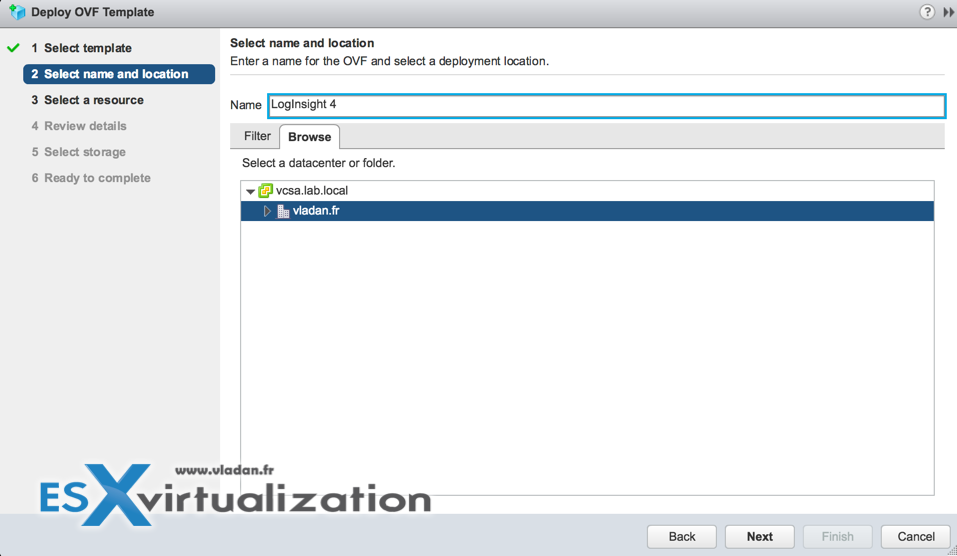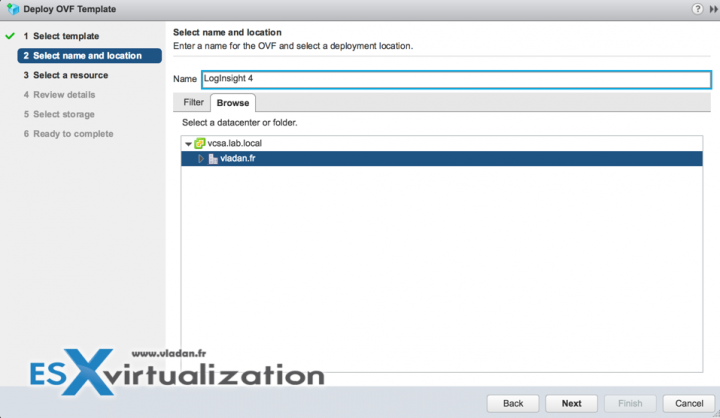 On the few other screens, you just click next, accept licensing agreement and then you'll end up on this screen where you'll chose a size of the deployment. There is a choice between Extra Small, Small, Medium, and Large.
The large can handle up to 1500 ESXi hosts but consumes 16 vCPUs and 32 Gigs of RAM. I'll rather avoid that for the lab as all my other VMs would suffer -:). We'll pick the extra small which handles 20 hosts…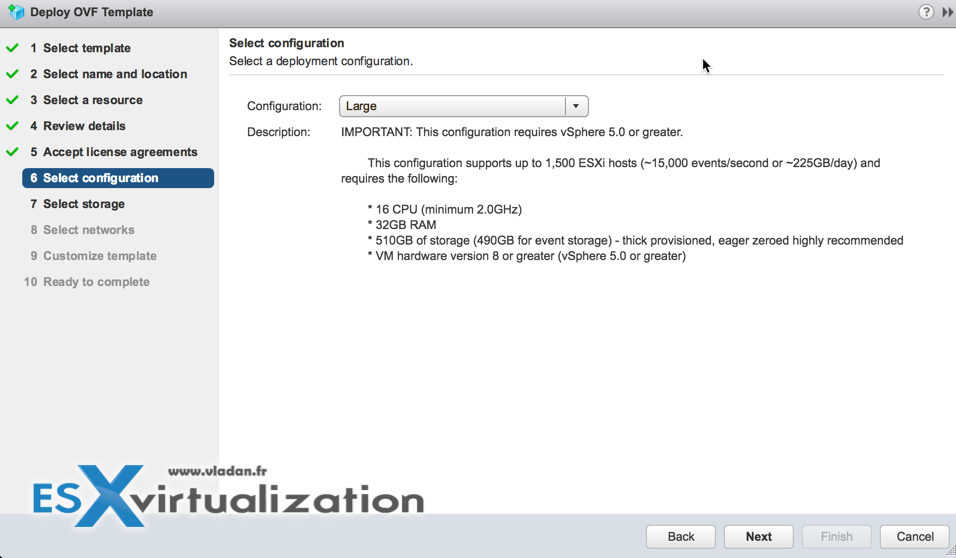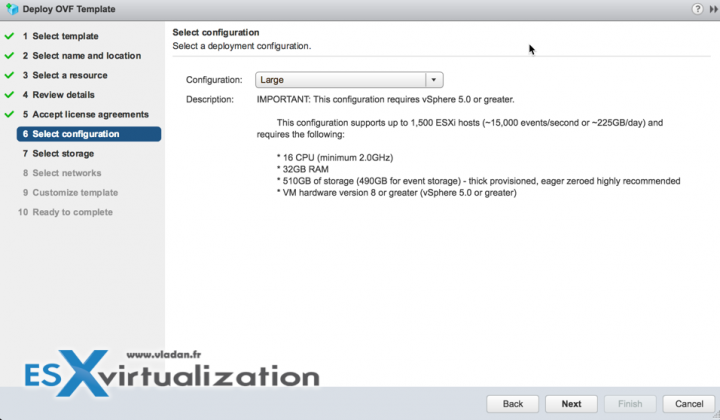 Next, we'll need to choose a storage. As we're running vSAN 6.5 in the lab, the choice is simple. It is VSAN datastore.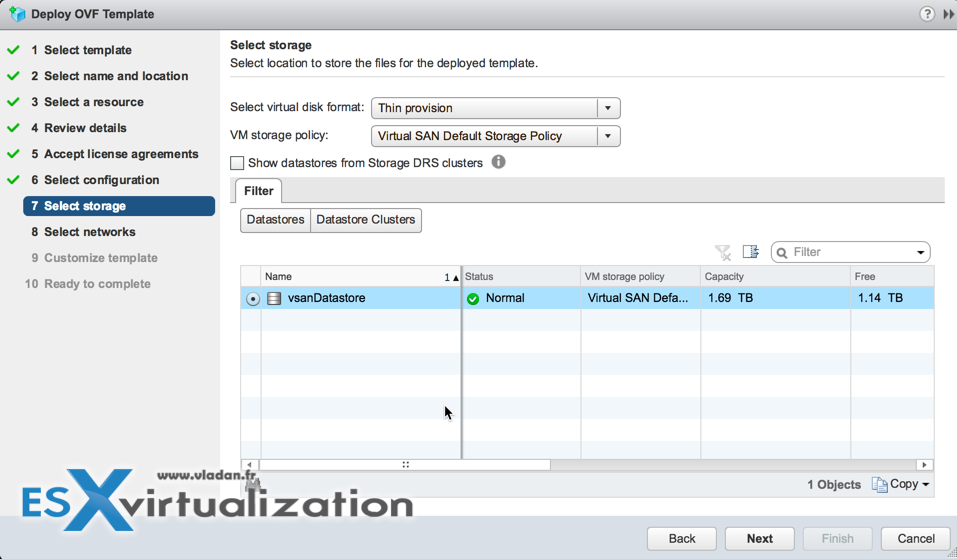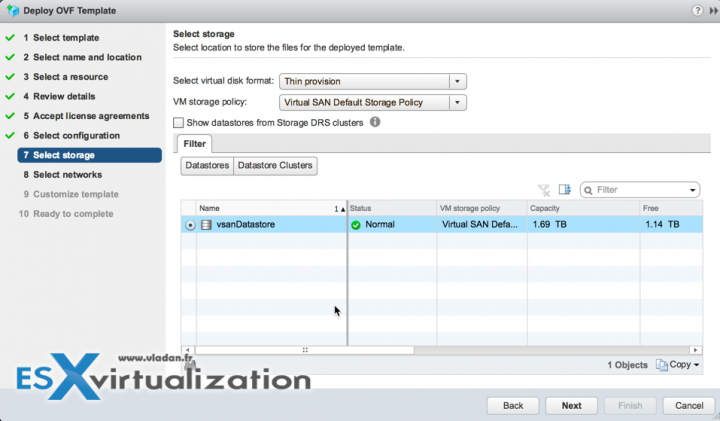 Next, as you can imagine, it is a networking selection. Depending on your network, you'll need to choose the network depending on your own environment. In my case, I simply use my VM network.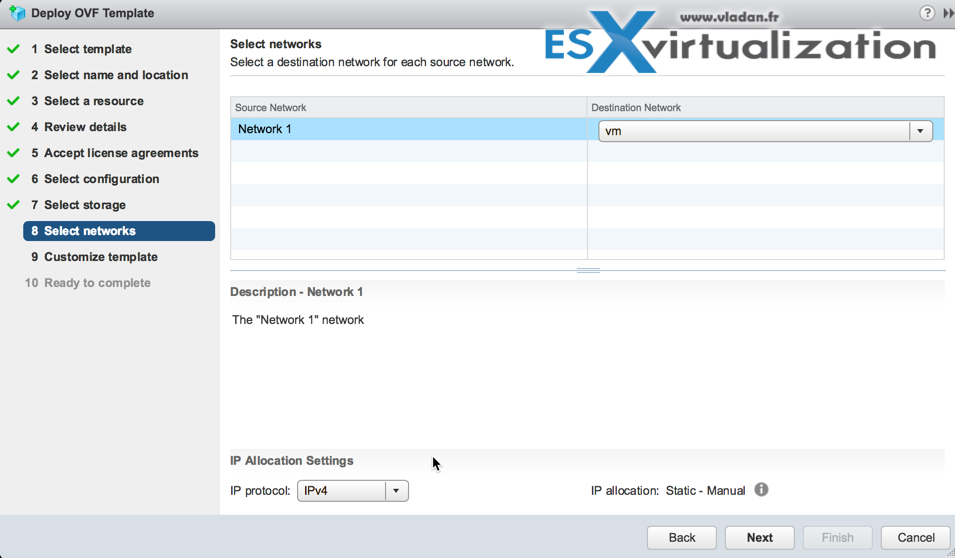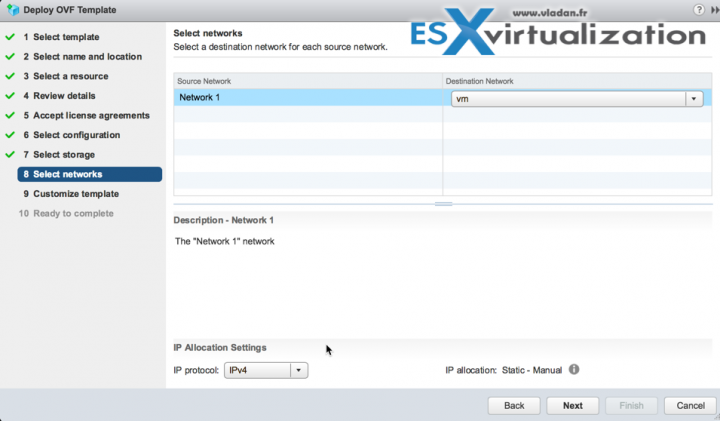 What's next? The network config of the appliance and root password. Yes, quite important.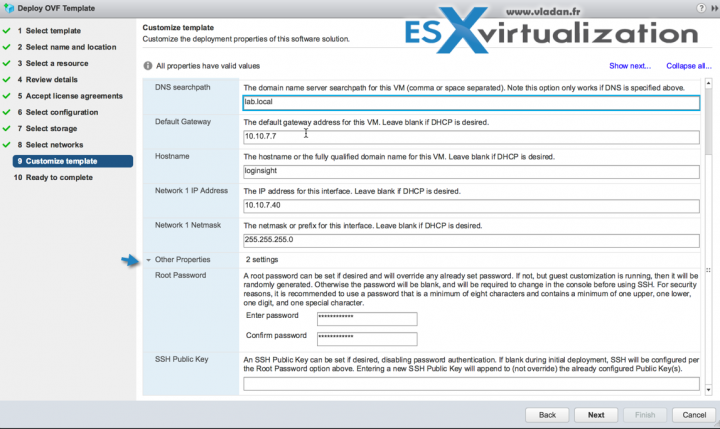 Hit the finish button and wait for the OVA file to be copied to the target datastore. Then start the VM. Once the VM is up and running you can connect via your web browser. The solution will be configured since then via the browser interface.
Well, it seems that there is one more reboot…. we need to wait for the VM to come up.
So In our case we'll simply go to:
https://10.10.7.40/
And after we can continue with the setup.
Well, in fact, I recorded all this in the video where you can follow all the steps from the beginning till the end. Watch in HD and Full screen, it's a 1080p video.
Update: in the video, when applying the configuration on my lab hosts to send the logs to LogInsight, I have an error. It seems that there were some changes pending as after rebooting the host, I no longer have this error. Well, the video will stay like that, but I prefer to inform you that this error was just a temporary one.
You might also be interested in our recent lab posts:
If you want the latest How-to, news, videos ant tutorials for vSphere 6.5, just check the dedicated vSphere 6.5 page.
Stay tuned through RSS, and social media channels (Twitter, FB, YouTube)