How-to Install ESXi 3.5 U3 on USB Stick
If you do not want to install VMware ESXi 3.5 update 3 on your local drive, you can just follow a simplified procedure which you'll find below. You can find detailed information about what's new in this release at WMware website here.
All you need to do is follow this little howto about How to install ESXi 3.5 update 3 on a USB memory key. It's pretty straightforward and you should not have any issues with it.
1.) First get this freeware tools: IZArc, and also WinImage. (trial)
2.) Download the ESXi ISO file to your computer.

3.) Open the ISO with IZArc
4.) Extract the file "install.tgz"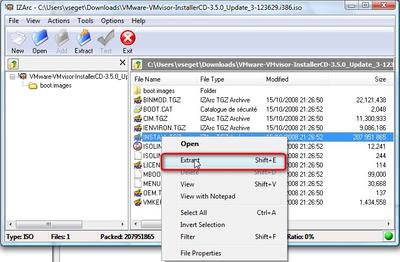 5.) Then you will need to open "install.tgz" with IZArc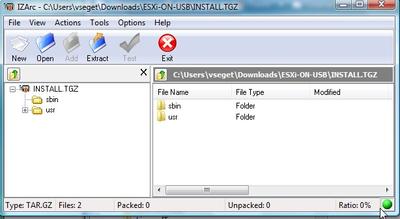 6.) Click on the "install.tar"
7.) Browse to this directory: "usrlibvmwareinstaller"
8.) Then you'll need to open "VMware-VMvisor-big-3.5.0_Update_3-103909.i386.dd.bz2?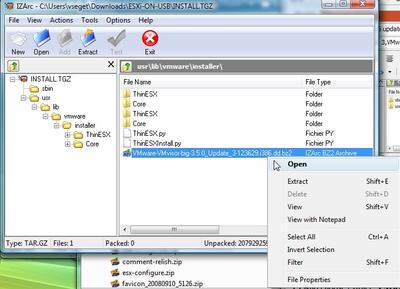 9.) And choose extract "VMware-VMvisor-big-3.5.0_Update_3-103909.i386.dd"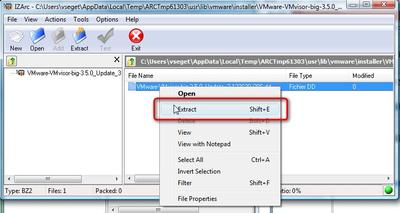 10.) After that you'll need to open WinImage and go to Disk, click on "Restore Virtual Harddisk Image on physical drive"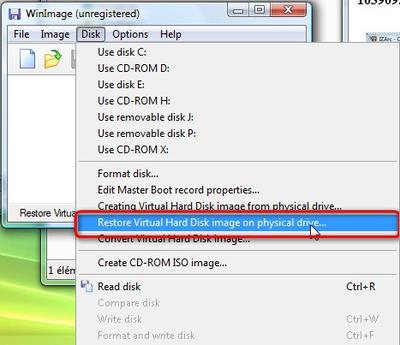 11.) Then just select a physical drive
12.) Select "VMware-VMvisor-big-3.5.0_Update_3-103909.i386.dd"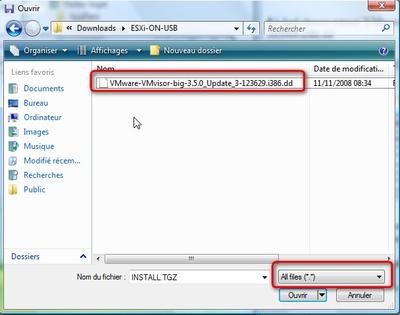 13.) After just click "yes" to write the DD image to the USB Disk