Another usefull utility allowing to display linked clones in hierarchical view of linked clones of VMs from vCloud Director. There are two VCD version which can be used with, the 1.5 and 5.1 (5.5 is not on the list yet). Also you'll need Java Runtime Environment 6 installed on your workstation in order to have the UI.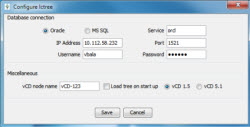 For working instructions refer to the  ReadMe(PDF) file, where you'll find all the details about the configuration steps, as you have to run a command from the directory where is the lctree.jar located.
It's certainly a valuable tool for administrators dealing with VCD 1.5 or VCD 5.1 versions of VCD. Hopefully the tool will get updated to match the latest VCD 5.5 release.
The VMware Engineers who created this tool:
Vipin Balachandra
Sandeep P. S
Features
Tree generation is fast compared to solutions using data fetched from vCenter/ESX server
Hierarchical tree view
Node properties & separate disk chain view
Refresh & Search option (you can search for particular VM)
Traditional tree view in separate tabs
Relocate order of virtual machines in a tree
There is not only the view you can see bellow, but additional 6 other views and possibilities where you can see datastore details, virtual machine details with a node info tab which lists details of all the disk descriptor files concerning particular VM and VMs properties.
A disk node view can reload a disk size data.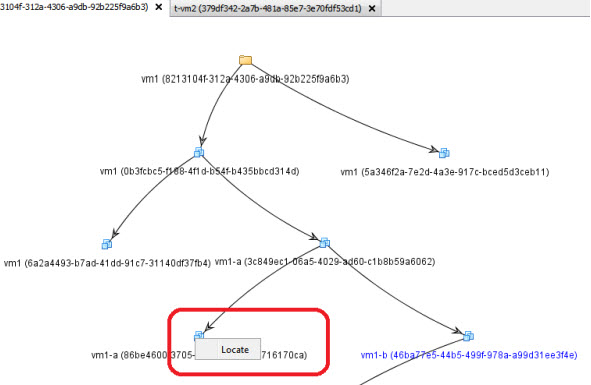 The links: