There is a free auditing tool (with a paid version) from a company called Netwrix. Today, we'll have a look at the Netwrix Auditor Community Editions limitations. The full version has many modules and features which are not available in the community edition.
Managing IT environments for a larger organization might be challenging. Especially when you want/need to track changes to your environment. Or you need, when someone asks you, to prove which file/folder was deleted from a file server and by who or from which location.
Basically, when you install the product, you'll be in a trial mode for 20 days, after which, it switches to the community mode. This Community edition has, however the Active Directory (AD) functionality and it's pretty interesting as it allows you to track changes to your AD for free. You can also monitor login activity. The product displays values before and after the change. Once daily you receive an e-mail with all the changes.
The product in its full version is destined to do much more. The community edition just gives you an overview how the product works and the "look and feel" of the UI, that's all. The "free" feature for tracking the AD activity is pretty useful already and it's free.
Community Edition Features:
Reporting on login activity and configuration changes in Active Directory (AD) and Group Policy
Before and after values for all modifications
Daily activity summary sent automatically to a single recipient
"What," "when" and "where" details for each reported event
From the product page:
Tracks all changes and access events in your critical systems and automatically delivers the information straight to your mailbox every day.
Consolidates information from multiple independent sources to transform raw data into meaningful and actionable intelligence.
Reports on user activity in your environment for as long as you need it to. In addition, you get to evaluate the full version of Netwrix Auditor free of charge for 20 days.
You can upgrade from the Free to a Full version without reinstalling.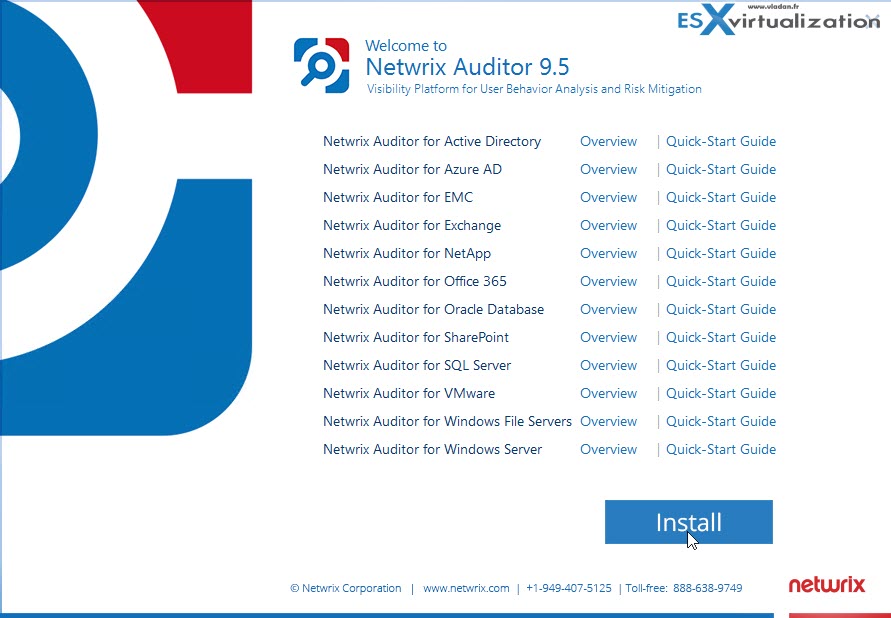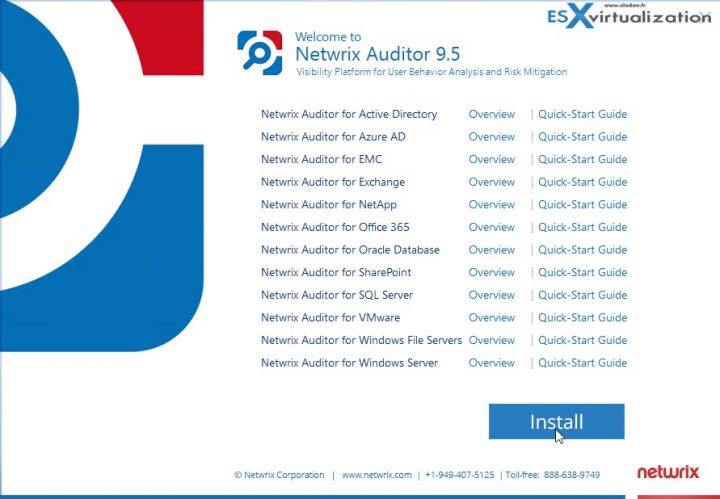 Tools like this one from Netwrix is interesting for larger organizations which need to track changes in their environment. Either for legal purposes or simply for the security of the company. In any case, the tool can be used as an addition to existing security policy.
The free edition has quite a lot of limitations but if you are looking for a complete solution which has full visibility within your environment, then the full version might be the way to go.
In the lab, we just scratched the possibilities and quickly tested few changes within an AD, but that's only a fraction of stuff this tool is capable of.
If you need and want to mitigate security risks and have an eye on your sensitive data from external attacks and malicious insiders, you should perhaps get the full version of Netwrix Auditor.
Here is the difference between free version and a paid one – https://www.netwrix.com/freeware_limitations.html
Product page of Netwrix Auditor is here.
More from ESX Virtualization:
Stay tuned through RSS, and social media channels (Twitter, FB, YouTube)