An unusual topic today, but why not. It's been over a decade since free Office Suites exists (perhaps even longer). Since 2010 that this-this Free Office Suite, driven by the community, was brought to life. Available in 110 languages, and free of charge. A few days back, the version 6.0 of LibreOffice has been released.
LibreOffice is Free. If you haven't got a copy yet, It's worth to have a look. Download from LibreOffice.org
Quote:
LibreOffice is a free and open source office suite, a project of The Document Foundation. It was forked from OpenOffice.org in 2010, which was an open-sourced version of the earlier StarOffice. The LibreOffice suite comprises programs for word processing, the creation and editing of spreadsheets, slideshows, diagrams and drawings, working with databases, and composing mathematical formulae. It is available in 110 languages.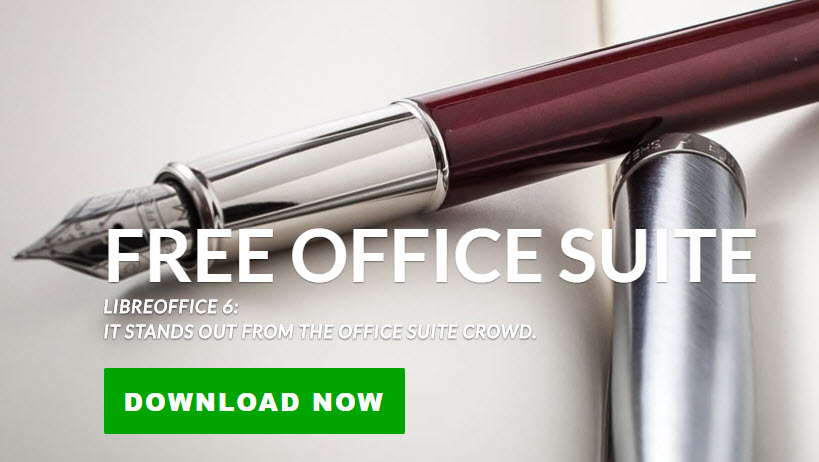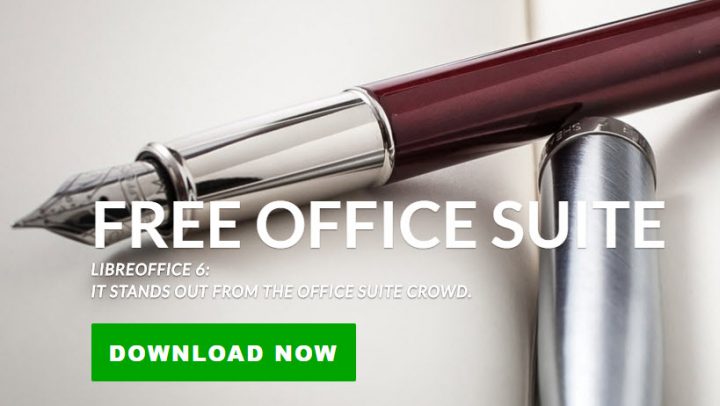 LibreOffice is community-driven and developed software, and is a project of the not-for-profit organization, The Document Foundation. LibreOffice is free and open source software, originally based on OpenOffice.org (commonly known as OpenOffice), and is the most actively developed OpenOffice.org successor project.
LibreOffice for Microsoft Windows (IA-32 and x86-64), Linux (IA-32 and x86-64) and macOS (x86-64). Community ports for FreeBSD, NetBSD, OpenBSD and Mac OS X 10.5 PowerPCreceive support from contributors to those projects, respectively. LibreOffice is also installable on OpenIndiana via SFE.
What's new in LibreOffice 6.0?
When I work with documents, I usually need exports. Here is what I found as an export option. Pretty cool to see the option to export as PDF or export as EPUB. You can save your documents as e-books.

Pretty cool.
What's new video:
One of the features shows a new Image Rotation, within text. You can see it on image below. Pretty basic, but it seems that it has been asked for since 20 years… -:).
Quote:
This long-requested feature (there are 20 year old reports) could now be implemented. It supports rotating Writer FlyFrames (e.g. inserted Graphics) freely around their center. UI elements to support this were added in various places (Dialog, Sidebar). Direct setting of rotation is extended to allow simple reset ('Reset Rotation'). A 'rotate' interactive mode was added to allow the same interactions as when Draw-Objects are selected. The interactive Cropping was adapted to work with rotated graphics (WYSIWIG). When a frame is used, it gets 'expanded' to the bounding rectangle of the rotated graphic (a feature to allow rotating with the Object is planned for the future). The text can wrap around a rotated Image using the existing 'Contour' feature ('Edit Contour') adding a whole rectangle covering the Image using the Contour-Editor (a single action, e.g. a Button, to do this in one step may be implemented to make this more accessible to the user). The following picture shows examples of this feature in action.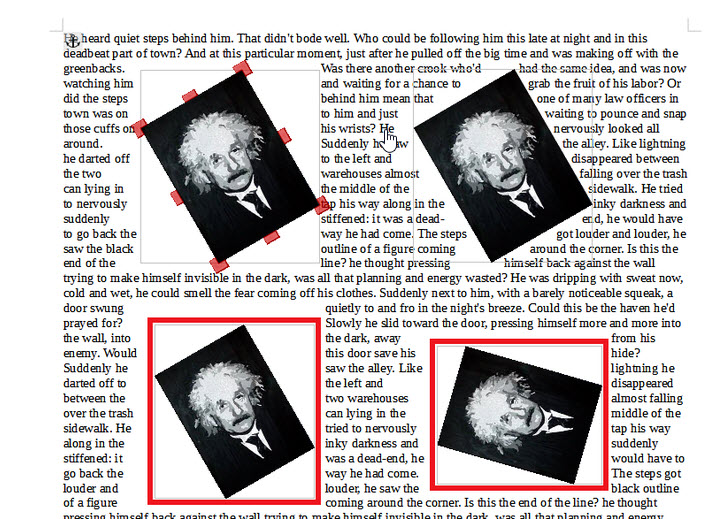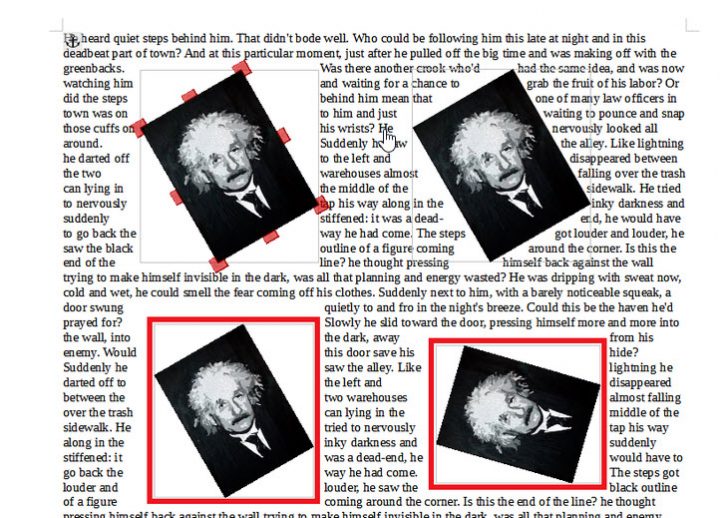 And here are the full release notes for LibreOffice 6.0.
If you are a fan like me, just give it a try. -:)
Well, it was kind of a relaxing post today. At the end of the day, we are Friday, so let's have some easy to read posts as well, because only high quality and high technical posts are quite difficult to read for my audience, on a long run. And also, those posts are difficult to create (from my perspective).
If you have any suggestions on topics I should write, don't hesitate to hit me on Twitter or other social media. It helps me A LOT in deciding what to write about? At the end of the day, I'm only a human being so having some good topics to write about, is only beneficial for all of us.
This blog runs since 2008 and this summer there will be kind of a 10 years anniversary. Perhaps we can think of something and celebrate the long journey of Virtualization? There has been a lot happening in virtualization during those 10 years. Hopefully, there is still more to write about.
More from ESX Virtualization
Stay tuned through RSS, and social media channels (Twitter, FB, YouTube)