New version of RVTools is available.

I decided to do a little video to show my readers that this little application is really cool and easy to master.
With that said, you can download the latest build from Rob's website here and also there is nice and handy documentation in PDF available too.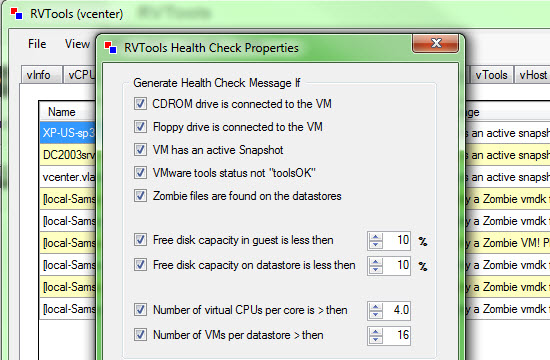 I talked about RVTools in some time before, updated several times my blog posts and actually this little application is also included in my Top 10 freeware Applications I use… ( must do an update there too…)
What's new in this release?
Files in .snapshot directories are no longer reported as zombies.
CTK files are no longer reported as zombies.
The problems with VM files which are placed in the root directory are now solved.
Under some condition the filter screen terminated with an exception. This is fixed now.
New fields on vDisk tab: ThinProvisioned and split.
New field on vTools tab: Virtual machine hardware version.
So I've done this little video so you can actually see what's it look like. I just have little home infrastructure with 1 ESX 4 installed on a whitebox with 4 VMs right now….