Today we'll talk about Office 365 backup and its importance as it is not a public cloud provider that will help you to recover your data quickly and efficiently when you need it. In fact, your cloud service provider only provides you with the barebone infrastructure, storage, network, etc, without a possibility to recover granular way your data.
There are many online backup solutions and today we'll have a look at a cloud-to-cloud Saas Backup solution, which means that it's completely cloud-based, from Altaro.
Altaro Office 365 Backup is a solution for backing up and restoring Microsoft 365 mailboxes, files stored in OneDrive and SharePoint. With a monthly subscription, you will be able to manage all backups and control mailboxes centrally through the cloud-based online management console.
This solution schedules automatic data backups as the days go by and save them in a secure cloud backup location – Microsoft Azure. In addition, support is available 24 hours a day, seven days a week.
Why do I need to backup Office 365 items?
Well, there is a common misconception that Microsoft fully backs up Office 365 data as part of the subscription, but it doesn't. So it's up to you as an IT admin to protect your company's data. and be able to recover them the granular way.
Microsoft does not provide a native option to back up Office 365 boxes and files – Microsoft is responsible for providing the infrastructure necessary to keep Office 365 running, but it is the customer's responsibility to protect their Office data 365.
Microsoft can't help with unexpected data loss. Things can go bad, your files can get corrupted by some viruses or crippled by ransomware. And, in the past, we've even seen Azure crashes completely with customers' data loss.
Having a strong backup solution in place ensures that even if mailbox items or files go missing from the network or become unavailable, the customer has access to a backup copy, thus eliminating problems or repercussions that could arise from missing data.
What is backed up with Altaro Office 365 Backup?
Take a backup of Office 365 Exchange mailboxes, attachments, contacts, and calendars
Backup of Microsoft Teams – Document library files, back up any files shared during Microsoft Teams Chats as these are stored on user OneDrive accounts.
OneDrive
SharePoint Document Libraries
The items are backed up to Microsoft Azure storage.
Here are the possibilities you have.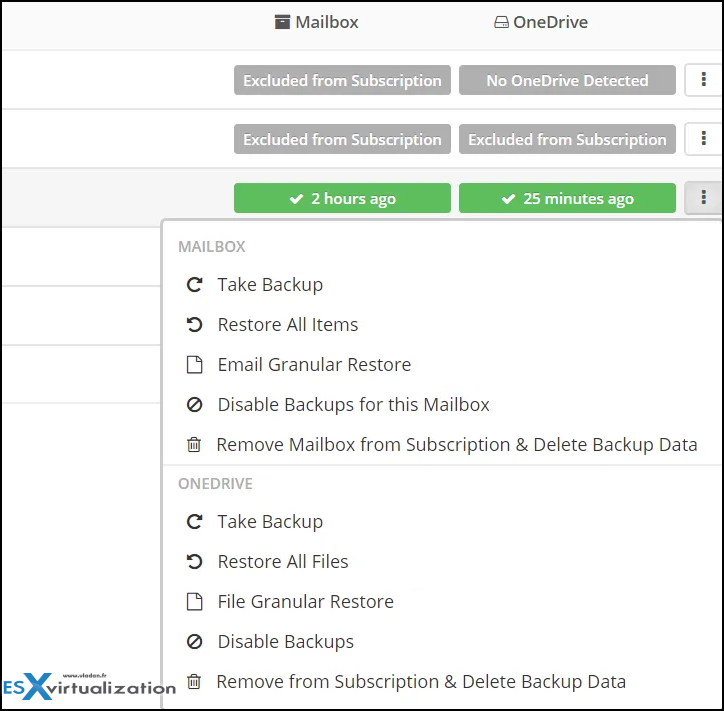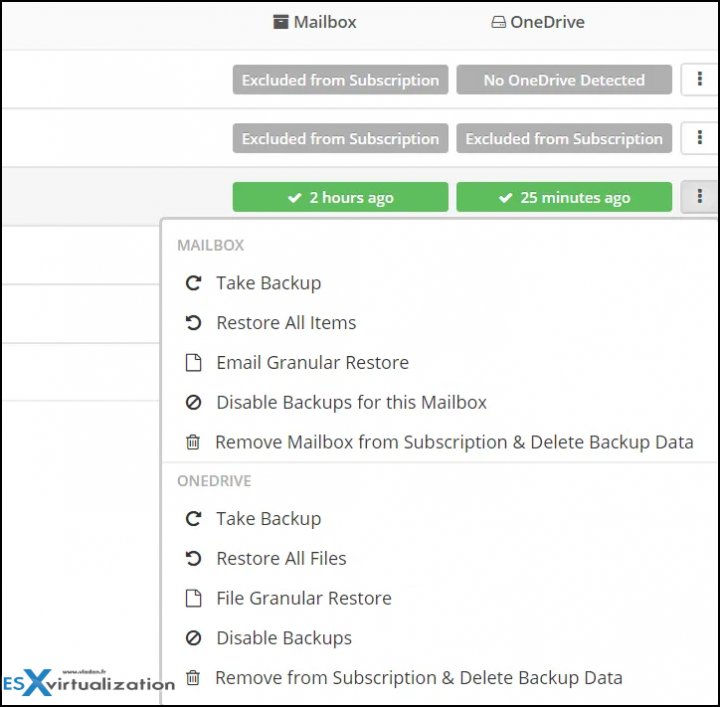 Single Centralized Management and Research console – You can access, manage and monitor all of your company's Office 365 backups through a single online console. There is also a possibility to search through the online backups.
Granular Restore – You can restore lost, deleted, damaged, or destroyed items. Access a variety of restore options for entire mailboxes and for granular restore of selected mail items and files from OneDrive and SharePoint.
You can restore by downloading a ZIP archive or restore it directly back to the same location.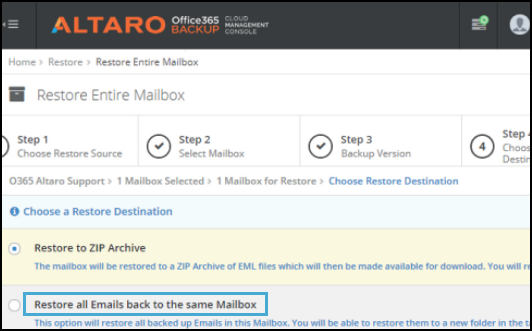 There will be an extra option to restore the items to a PST file, on the UI, next to the restoring to the same Mailbox, different mailbox, and downloading a ZIP archive.
For OneDrive and SharePoint you can restore by using a wizard allowing you to restore files within OneDrive and SharePoint Document Libraries to a downloadable ZIP archive or another OneDrive Account or SharePoint Document Library.
Try the solution from Altaro Office 365 Backup.
The minimum annual subscription of up to 30 users (mailboxes only). You can scale to tens of thousands of users.
Here is a quick video overview of the solution.
The solution is completely cloud-based, so you don't need to install anything on your desktop/laptop or your company servers. Just simply register for the 30-day trial and let your email verified. After you have verified your email address you can start with the configuration.
Today's data must be protected. Whether is it against hackers, ransomware or infrastructure crashes. The only way is to do is by backing up your data and have a possibility to do a granular restore.
Use this link to try Altaro 365 Backup during 30 days for free.
More from Altaro:
More posts from ESX Virtualization:
Stay tuned through RSS, and social media channels (Twitter, FB, YouTube)