Some of the shortcuts works for Windows Server 2012 and probably 2008 as well (*.msc was around since 2003?), but as we're heading towards the release of Windows Server 2016 I'm trying to kind of be ahead of time. The post is based on a latest TP5 release of Windows Server 2016. The shortcuts listed below are no mean to be "exhaustive" as there are tons of those shortcuts to list them all. I picked up 10 the perhaps most used, or more useful. Top 10 Shortcuts for Windows Server 2016 is the subject of today's post. Hate or love Windows Servers, they're here and if you're admin, you (sometimes) have to manage them.
Winkey+X is your friend (is not the same as right click on the start menu!). When you bring up this window and you look closely, then you'll see many of those shortcuts yourself as they have a underlined letter… So you for example hit Winkey+X, f then you bring up a Programs and Features window…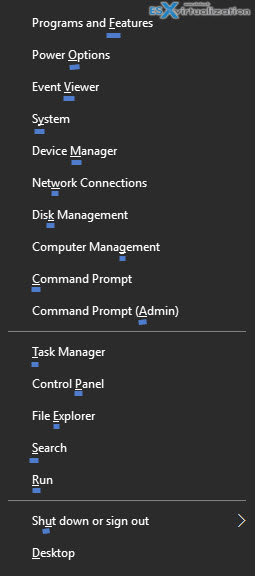 Many of those shortcuts are basically the same as in previous versions of Windows servers. If you're new to Windows system administration then you might find it usefull. If you already know all those shortcuts then you might want to skip this post at all.
Top 10 Shortcuts for Windows Server 2016 – Let's get started
1. Lock console (when you're done with administration)
It's useful to know that.
From an RDP session: Ctl+Alt+End, Enter
If you're at the physical console: Ctl+Alt+Del, Enter (same as on previous versions)
Winkey > click on account name, upper right corner >  Lock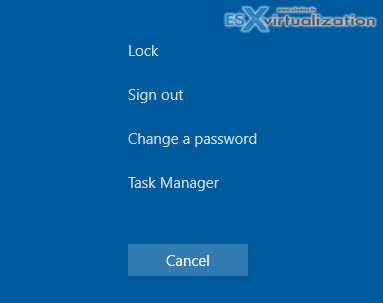 2.Shut down/restart 
When you're at the remote session, focusing on desktop (all apps minimized).
Alt+F4 with focus on the desktop, select action
Ctl+Alt+Del, then select Power button in the lower right corner
3. Device manager
Type this:
Winkey+X, m (Device Manager) or this one…
Winkey, devmgmt.msc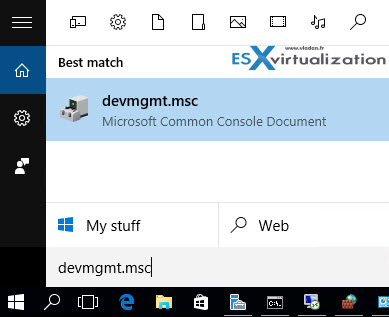 4. Windows Firewall
To open directly Firewall (not the advanced security)
Winkey, firewall.cpl (Note that it's necessary to type the extension ".cpl"; if not the advanced security opens.)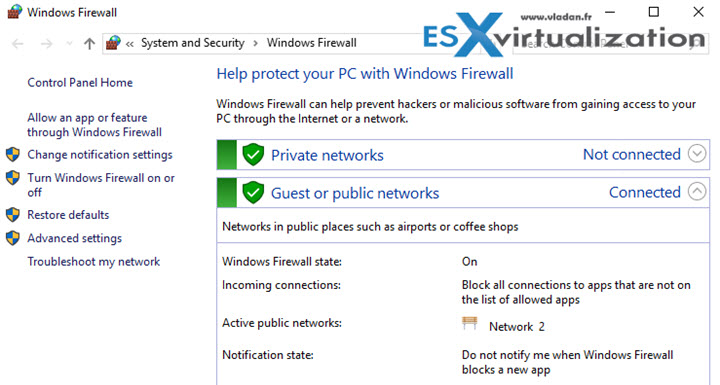 If you need advanced security console, then type: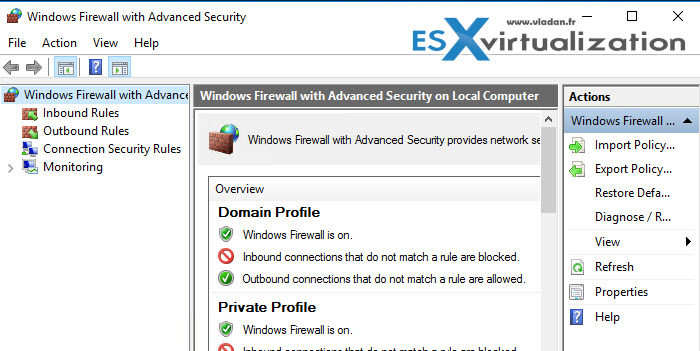 5. Windows Powershell ISE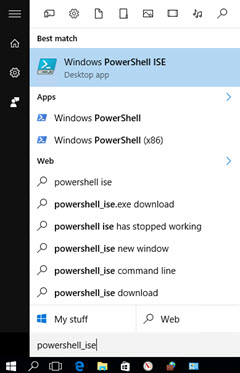 6. Resource monitor
7. Programs and Features (Windows features as well)
Winkey+X, f (Programs and Features. – also you can click Wiew installed updates)
Winkey, appwiz.cpl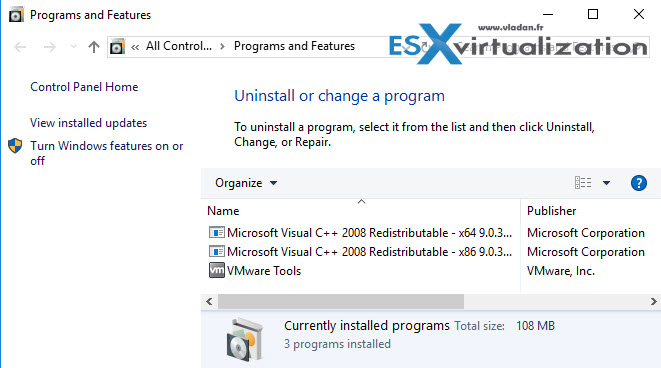 8. System – Here you can do a domain join, change computer name, description, RDP, config, activation … the traditional "System" window….
9. Disk Management
Winkey+X, k (Disk Management)
Winkey, diskmgmt.msc
10. Administrative Tools – (needs to be installed first, If role or feature isn't installed, then the console is just unavailable. Same as in 2012 or 2008).
Winkey, command prompt (with admin priviledges)

Group Policy Management: gpmc.msc
Server Manager: servermanager
Services: services.msc
Windows Firewall with Advanced Security: wf
Active Directory Users & Computers: dsa.msc
Active Directory Administrative Center: dsac.exe
Active Directory Domains and Trusts: domain.msc
Active Directory Sites and Services: dssite.msc
Certificate Authority: certsrv.msc
DNS Management: dnsmgmt.msc
DHCP Management: dhcpmgmt.msc
Windows Server Backup: wbadmin
There is more than Top 10 Shortcuts for Windows Server 2016 listed in this post. I guess you can also figure them out by your own. By looking closer, when learning….
As being said I hope that you'll learn one or two shortcuts that you wasn't aware. Or this new way of bringing up the "right-click" menu was new for you too. In this case, this post was usefull for you so you won't hesitate to share through your social media channels. Enjoy -:)