A new free tool from VMware Fling site is out. I have blogged in detail about this tool at 4sysops.com website here. Check it out. This tool is a standalone desktop application that you install on your Windows, Mac or Linux desktop/laptop. Then by configuring the connections (datas are encrypted after on the local disk) you can have the vCenter alerts being pulled at the required interval.
I found this tool really cool and handy for consultants, vSphere admins or other people working with multiple vCenter server environments. I'll definitely put a link to the tool also on my Free Tools page.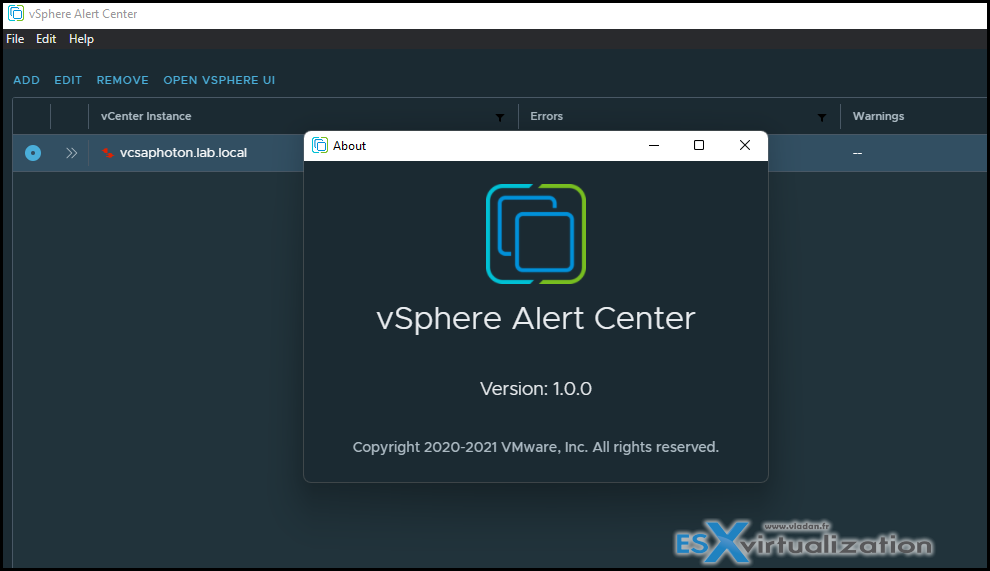 Very easy configuration, but effective.
Light and Dark skins available too.
Check out the full write up on 4sysops.com website here.
VMware vSphere Direct download/buy links:
More posts from ESX Virtualization:
Stay tuned through RSS, and social media channels (Twitter, FB, YouTube)