VMware vSphere 5.5 PDF summarizing vSphere 5.5 platform new features is available. It's a just single page small PDF document showing principal features of vSphere 5.5. The vSphere 5.5 platform has been introduced during VMworld 2013, and it is about twice as big (concerning configuration maximums) compared to the previous release. This Quick Reference document is organized in sections where each section highlights those new features of vSphere, vCloud suite, networking, PowerCLI etc.. Get the vSphere 5.5 Quick Reference from this page.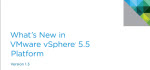 There is a much detailed document (a 25 pages PDF), which is available through this link. A document which details, feature after feature, all the improvements and enhancements that has been made in vSphere 5.5. For example you'll get the details about the 40GbE NIC support which is another nice improvements in vSphere 5.5.
vSphere 5.5 provides support for 40GB NICs.  In 5.5 the functionality is limited to the Mellanox ConnectX-3 VPI adapters configured in Ethernet mode
Image from the document showing the Graphic Acceleration for Linux Guests.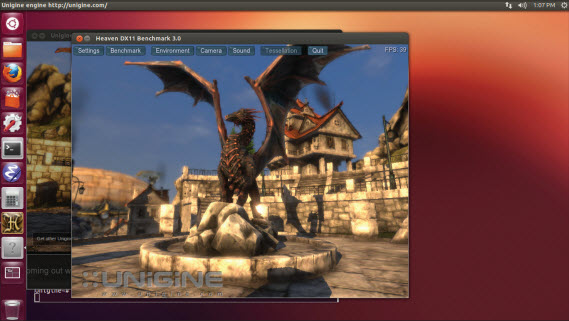 I have another news concerning vSphere 5.5, and especially about the security built-in to the virtual appliances that are (will be) shipped with vSphere 5.5 platform. Those virtual appliances are now being made much more secure, with strong password policies by default. The appliances are slimmed down and unnecessary accounts were removed, and are in compliance with security requirements – The NIST 800.53 and US Department of Defense Information Systems Agency (DISA) Security Technical Information Guides (STIG).
As a result there is now 14 virtual appliances in 9 products that is now being in compliance with those security requirements. Here are the secured appliances:
vCenter Server Virtual Appliance 5.5 (VCVA)
vCenter Orchestrator 5.5 (vCOva)
vCenter Operations Manager 5.7.1 (vCOPs)
vCenter Infrastructure Navigator 2.0 (VIN)
vCloud Automation Center Virtual Appliance 6.0 (vCACva)
vCenter Management Assistant (vMA)
VMware Log Insight 1.0
Horizon Workspace Manager 1.5
vCloud Connector 2.5.1 (vCC)
The exact date of vSphere 5.5 has not been unveiled yet.
Source: vSphere Blog