VMware vSphere 6 brought new changes into the web client, but not only. The changes are affecting also the Windows (FAT) client. Yes the one you keep using…. The new Web client however is much faster. For example if you remember the login speed in version 5.0, 5.1 or 5.5, that the login speed was increased 13 times.
There is more and VMware shows the enhancements in this table which shows how each browsing for a feature compared to previous release from the time perspective. The green is latest version and the blue is older version of vSphere web client. Every single query has been optimized…
Speed Increase :
Login 13 times faster
Right click menu now 4 times faster
Most tasks end to end are 50% faster
Performance charts are available and usable in less than half of the time
VMRC is integrated and allows advanced VM operations
Web client has changed: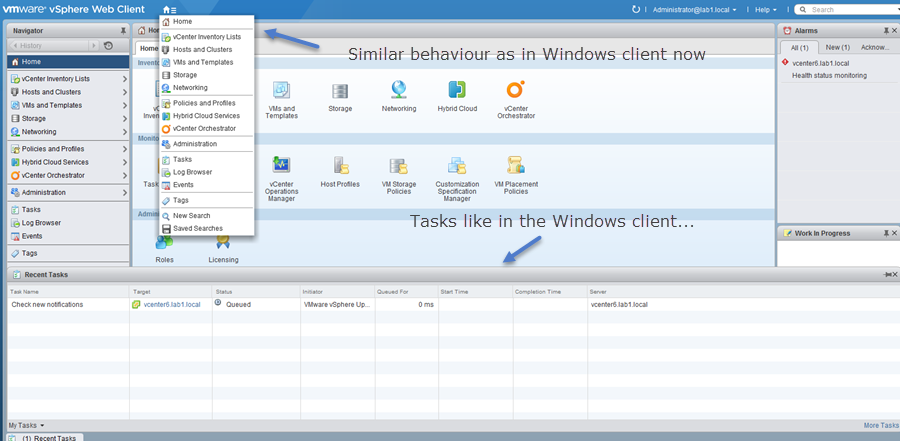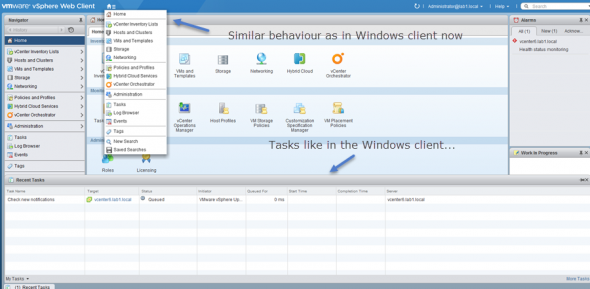 Speed increase is actually same as in Windows C# client.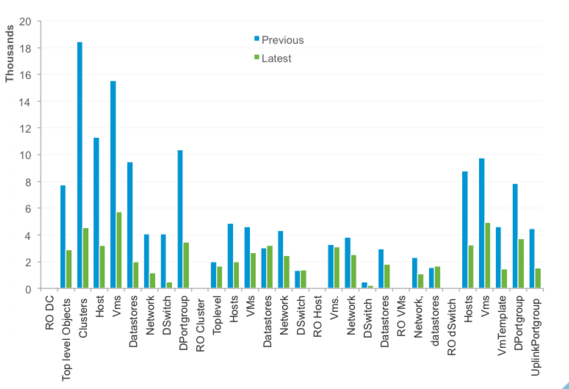 The web client has still the flash requirements. The HTML 5 only web based client will be updated (it's on the road-map) and it will also be implemented on other products like VMware Horizon.
Usability improvements of vSphere Web Client
Single click can get you anywhere.
Right click menu has been flattened
Recent tasks at the bottom
Dockable UI  (it's possible the recent tasks elsewhere for example….)
vSphere web client has the same functionality as vsphere web client in 5.5 for vSphere Update manager. You are able to view, but not remediate. You'll need to use the FAT client.
Update: The C# client CAN connect to vCenter in the final version of vSphere 6.0 (not in the RC version).
More of vSphere 6.0:
Source: VMware