Today I'd like to introduce you a All-In-One software called YAC – Yet Another Cleaner & Optimizer for Windows. The software allows not only to monitor changes to registry, to your browser plugins or add-ons, but also, together with fixing errors, can clean your system for unnecessary junk files which are part of  your system, to recover some valuable disk space.  This is especially useful when using expensive SSD drives which does not provide (yet) as much capacity as spinning hard drives. (from the price standpoint). And so the option to recover some disk space is always welcome.
The good thing is that it offers a Roll Back function. It means that you can restore to a previous state in case you did not like a change that has been made to your system.
The software offers two ways of cleaning junk files:
The Quick Clean – And, you get two options for this too, a quick clean every now and then.
Deep clean – recommended and (or) suggested once a week.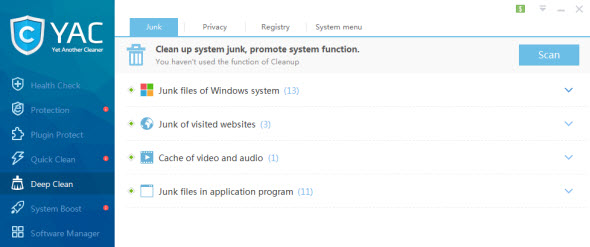 There is TONs of other options and possibilities. One of the options is kind of shield protection against untrusted plugins installation or modifications or browser's homepage and (or) searchpage – especially uusefulfor users who often download toolbars which usually change the default browser page or search page. Also e-shopping portals, virus-prone browser plug-ins and various other settings with regards to your web privacy and usage.
The security page looks like this: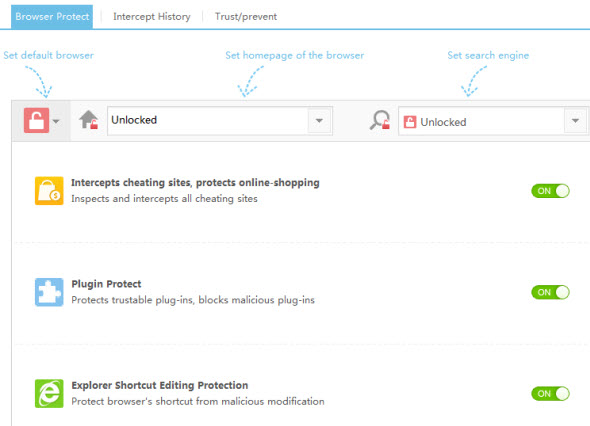 System Boost Option
The system boot option allows to tweak startup options for applications, services and scheduled tasks. Things that you can enable/disable very easily.
The software itself is very lightweight and its design reminds me a chrome plugin I wrote about last week, called Google Privacy Manager. It's a Google Chrome plugin to easily manage privacy options in Chrome.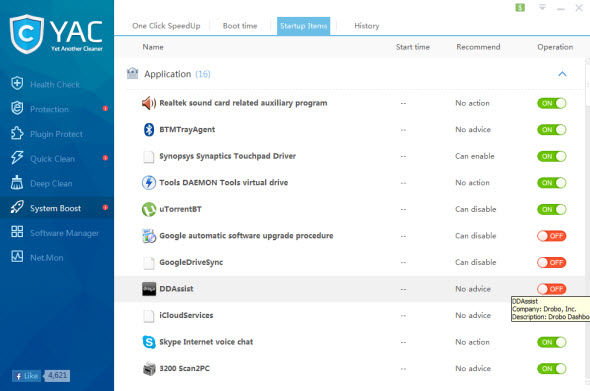 Registry Cleanup
Other option also allows scanning and deleting registry entries.

It's certainly a nice piece of software which I'm sure find itself users and adopters in no time. As I quickly downloaded and installed it on my laptop I saw that it's been downloaded almost 9 Milion times! It's fast and not taking much resources. I can recommend. The program works as a donationware, so if you like it, offer few bucks to the authors.. -:)
Get your copy here.
The article was published first at ESX Virtualization website. Feel free to subscribe via RSS or by e-mail to get the latest news to be delivered via weekly newsletter. The latest 200 articles of daily updates can be found on our daily archives page.