How cool is that? During CES 2017, a quite cool solution showed up. It is a device with Samsung PCIe NVMe Device inside (capacity up to 2 Tb) which provides Bluetooth and Wifi connections out-of-the-box. It is a company called Facetto which is a file sharing and messaging provider, which came up with the idea. The hardware is powered by Linux-driven Exynos 7 Octa 7420 CPU and can create an LTE hotspot as well as provides a very fast storage for the surrounding environment. Imagine this as a Hi-speed Wi-fi NAS unit which fits in your pocket, as your Personal 2Tb Cloud On-The-Go by Facetto!
It is an ultra-portable, always-available device accessible via dedicated broadcast Wi-Fi (5GHz and 2.4Ghz), Bluetooth 4LE, cellular 4G LTE and USB-C connections (no RJ45..). Link is waterproof (important while on the road or while traveling). Personally, having 2Tb in the palm of my hand is still something….
BTW, they received a CES 2017 Innovation Award, and in 4 categories (Wireless Handset Accessories, Computer Hardware and Components, Software and Mobile Apps).
You can easily use it as a backup target of all your data, and your wife's, daughter's (and dog's) too. It is kind of an ultimate hub which allows multiple users to access files/folders no matter from which platform they're connecting from. It's kind of a "shared family storage" while on the go. You can save photos, videos directly to Link.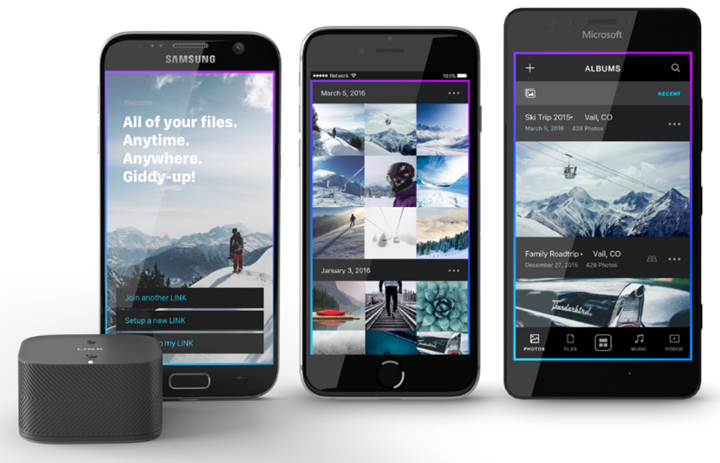 Specs:
Up to 2TB of storage
Hexa-core CPU
Always connected (native Wi-Fi and Bluetooth)
Stream and share to multiple devices at once
Your own personal, portable cloud
USB-C for charging (less than 75 min to be fully charged) and for fast (wired) access.
Quote:
LINK combines the most powerful commercially-available hardware with an incredibly sleek, but tough design.  In LINK, we now have a living storage and communications device and platform that lets you stream, store and share all of your digital files through one secure location that can survive almost anything.  What's more, the LINK developer kit opens up vast, astonishing new opportunities for the LINK Platform in today's IoT and connected world.
Screenshot showing the device which can easily fit in a pocket. A 2Tb of storage which is quite huge….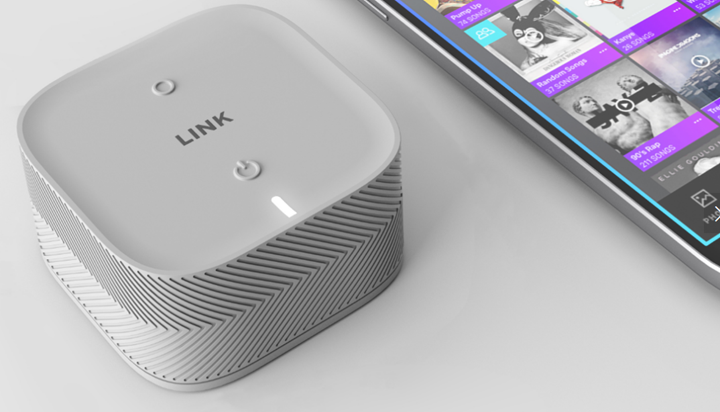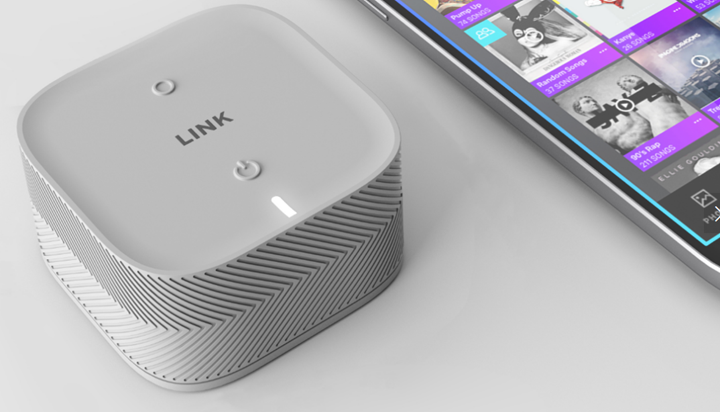 You can pre-order the device through the company's website. There is also a video:
Source: Fasetto.link