I wanted to share some best system tools which are freeware utilities and which I discovered in 2012. Also in this post you'll find some WordPress plugins that I recommends. I'm principally blogging about virtualization, but this post would fit rather into system admin/Wordperss category. Still, can be useful for all system admins or virtualization bloggers out there who read my blog. So without further talking, here is my selection.
Clover
Update: Apparently, some users has reported that "clover was locking up my explorer quite often on W7 x64, removing it resolved it"…. so watch out. I don't have further details on which OS types were affected….
A Google Chrome like tabs for Windows Explorer. Works in Windows 7 and Windows 8. It's very lightweight software which integrates directly into Windows Explorer. Even the Windows 8 did not bring this feature, which gain some space on the desktop while working with files from within the Windows explorer. The bookmarks aren't much useful, but the tabs are cool….. Get it from the publisher's website: http://ejie.me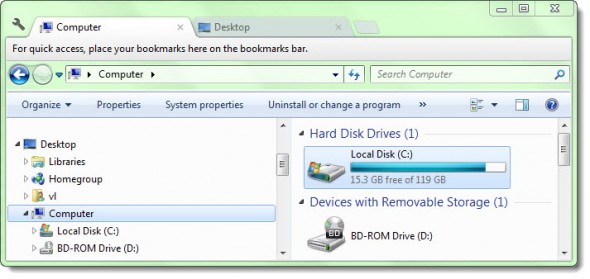 Windows 7 Explorer for Windows 8
The Windows 8 launch was rather not good. It is the least we can say: the tablet orientation, the disappearance of the start menu in favor of the Modern UI interface (or Metro for those who prefer this name)…. uff…
Windows 7 Explorer for Windows 8 is freeware tool which enables you to seamlessly add the classic windows 7 start menu, without patching any system files. Easily revertible.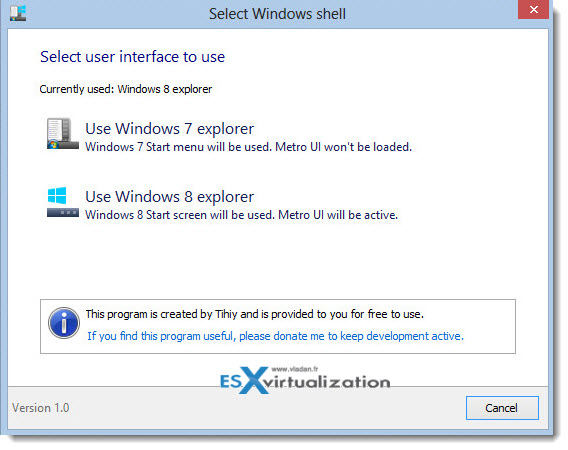 Tree Size Free
This software shows you the size of folders on your drive. Excellent tool to chase up the fat folders to gain some space. Especially useful for owners of SSD drives, where you usually runs out of space very quickly. The software is available as a free or as a professional version, where the latter one has many many options.
The free version IMHO is very good for personal use, even if there is a Personal (paid) edition proposed as well. In the free edition you can  expand folders in an Explorer-like fashion and see the size of every subfolder. All results can also be drilled down to the file level.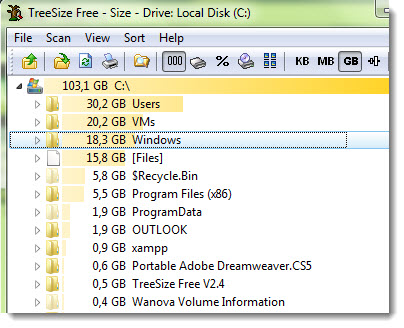 Scanning operations run in a thread, so you can already see results while TreeSize Free is working. The disk space tool now also includes NTFS compression rate and apply the NTFS compression on directory branches. It's now supported within TreeSize, as well as the usual drag & drop operations.
It's tool I'm using on my Samsung Laptop I bought in January 2012 and which has (quite small – 128Gb) SSD drive in mSATA format.