There Is no single company that has not been exploring virtual desktops and its possibilities to meet their computing needs during 2020. Yes, the pandemics has completely transformed the way we work, but let's look back a little bit to see from where we came from.
Virtual desktop infrastructure (VDI) was initially introduced to be able to have more central management and hardware uniformity of the physical desktop machines. Usually as the desktop hardware ages, you have to replace your PCs every 3-5 years and you never get the same hardware that you have already within your organization. In the end, you'll have to maintain multiple hardware types of machines where each has a different set of drivers etc. Not you'd wanted.
It only thanks to virtualization that we have a virtual machine with a uniform set of drivers and components. We can replace easily the underlying physical server, but the virtual machine stays the same. There is also better portability and maintenance options where we can schedule system maintenance during business hours while evacuating VMs to other available hosts within the cluster.
VDI platform was introduced because it allowed:
Centralized desktop management
Data security
Improved user efficiency
Brought Mobility and remote access
Reduced costs of computing resources
However, VDI infrastructure is not simple to set up. Very high skill levels for IT staff are typically required for deployment and maintenance. IT staff is needed for managing multiple OS instances, patching and updating them.
The past of VDI
In the past, VDI was something costly, slow and needed a lot of knowledge to install and maintain. VDI was running as a virtualization layer using shared resources underneath with usually a separation from the rest of the virtual infrastructure. Admins were recommended to do so because the systems were not giving enough performance especially with rotating magnetic disks inside the storage arrays hosting the VMs.
This problem was slowly resolved with new storage arrays using SSDs that were at least 10 x faster. However, the physical separation of VDI from the rest of the virtual infrastructure is still recommended. That's why the initial investment into VDI was always something to re-consider and postponed for later.
So, the IT admins turned into a service providers that were capable to deliver VDI at scale, however it was still a lot of investment from the service provider perspective. VDI or cloud desktops like we know them today were only brought to masses later, with the introduction of public cloud providers such as Microsoft Azure, Amazon AWS or Google.
The present of Cloud Desktops
Today, cloud desktops are very popular. On one side we still have the public cloud providers, but we also have Desktop As a Service (DaaS) provider. Those are basically IT compagnies that helps you to onboard, migrate, setup connections to cloud desktops that runs at the public cloud datacentres.
AnuntaTech is one of those DaaS providers that are doing just that. In addition, after helping you to plan the migration (without disruption), configuring all users's desktops with necessary software and licenses, they are able to help with day-to-day tasks as they run 24/7 help desk.
Not every DaaS provider has a help desk, but If they do, it's better since you don't have to deal with third-party provider just to get help.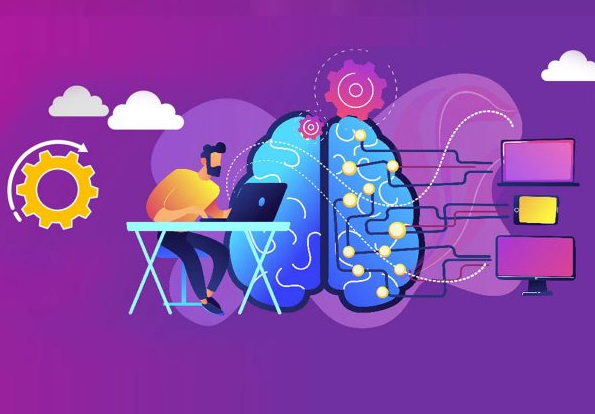 AnuntaTech's Desktopready cloud desktops are cloud desktops that are configurable. You can choose basic individual desktop which would fit for very small business and which is very cost effective. There are also called pooled desktops that are using Microsoft Windows Virtual Desktop new Windows 10 multi-session OS allowing multiple connections at the same time to the same machine.
If you need more robust desktop, you pick the Business which can be integrated with your existing Microsoft Active Directory (AD) infrastructure by creating an Azure AD connection so your existing users can keep being authenticated while they accessing cloud desktops from remote locations.
It is a perfect solution for remote users that needs to work from home and those desktops are accessible from multiple devices the users might have at home. Those can be Android devices, Mac devices, iPhone, and chrome books.
The Future of Cloud Desktops
Cloud desktops are here to stay, with a very big grow potential. I think in 2021 and beyond we will see the trend continue with more and more DaaS providers and more concurrence. This is good for the end user as more DaaS providers means better pricing and better service for the money.
We will also see the security enhancements and security policy hardening. This is due to number of ransomware and cyberattacks via phishing or impersonating. Ransomware is the new very popular business for hackers allowing them to be paid the ransom via cryptocurrency after encrypting the company's infrastructures so the only way is to restore the whole systems.
Many compagnies resigned to pay because they don't have everything backed up or they simply cannot stay 3weeks or 1month without IT. The second factor authentication and biometric logins will become standard during the years to come.
Your applications, data and desktops are protected with firewalls, encryption at-rest and in transport, identifier chip technology on internal hardware, and also 24-7-365 monitoring.
We will also see speed enhancements and cost reduction. The access to the cloud desktops will become more and more optimized from the speed and reliability perspective. At the public cloud infrastructure, the options such as fast storage options or CPU count that has been costly in the past, will become cheaper.
Cloud desktops reduce stress on the company by providing more reliable backups and disaster recovery option. They also have greater flexibility, mobility, and ease-of-experience for users. DaaS is and will be the best option for SMB or enterprise.
Lastly, by implementing virtual desktops you can save your businesses money by reducing desktop management and support costs by as much as 50-70 percent.
More posts from ESX Virtualization:
Stay tuned through RSS, and social media channels (Twitter, FB, YouTube)