A New Microsoft Surface Headphones 2 made its apparition recently. While the previous release had a price of about $350, this time Microsoft aligned to the market and has it for $250 which is a very fair price for a headphones which have 20 hours of battery life and 13 levels of active noise cancelation!
The headphones are designed for all-day comfort, provides improved sound quality. Surface Headphones 2 has a navigation voice, touch, and fingertip controls with Bluetooth or headphone cable. Charging via USB-C cable.
Tapping the cups will play/pause your music, while a swipe forwards or backward will skip. You can reply to calls by double-tapping.
Quote:
Surround yourself with spectacular Omnisonic sound for music, shows, and calls. Stay focused with adjustable noise cancellation. And, listen in comfort all day long with up to 20 hours of battery life.
The new Microsoft Surface Headphones 2 supports Bluetooth 5.0 and new Qualcomm's aptX Bluetooth code.
(Note that the original model had an SBC codec which was a lower quality that could compete with difficulty with other specialized brands such as Plantronics, Sony or Sennheiser, just to name a few).
The updated earcups now rotate 180° compared to the first model, so better too, when wearing just around your neck, for example.
Battery life, as being said, is 20 hours (compared to 15 hours on the previous model) but it depends if you're disabling Cortana voice or not.
There are two colors available: Light Gray and Matte Black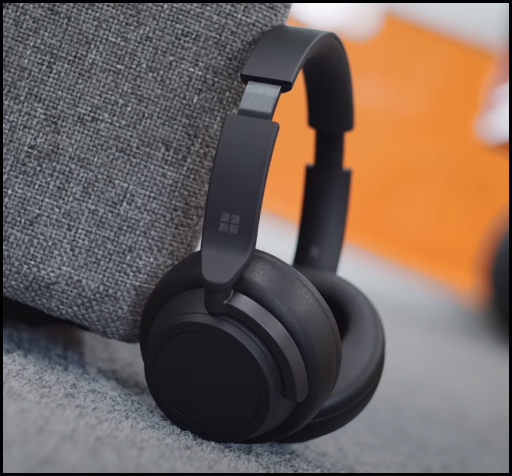 $224.99 Special pricing for eligible students, parents, teachers and military. May not be combinable with other offers.
Shop at Amazon Here
Dimensions
Length: 8.03" (204 mm)
Width: 7.68" (195 mm)
Depth: 1.89" (48 mm)
Weight
0.64 lbs
Exterior
Colors: Light Gray, Matte Black3
Frequency response
20 – 20kHz
Noise cancellation
Up to 30 dB for active noise cancellation
Up to 40 dB for passive noise cancellation
Speaker
40 mm Free Edge driver
Sound pressure level output
Up to 115 dB (1kHz, 1Vrms via cable connector with power on)
Up to 115 dB (1kHz, 0dBFS over Bluetooth® connection)
Charging
Full charge in less than 2 hours
Battery Life
Up to 20 hours (with music playback over Bluetooth®, ANC on)1
USB cord length
1.5 m
Audio cable length
1.2 m
Inputs
USB-C™ connector
3.5 mm audio connector
Sensors
N/A
Compatibility
Windows 10 or later, Android 4.4 or later, iOS9 or later, Bluetooth 4.1/4.2
Buttons/controls
Power button, Mute button, Volume dial (right ear), Noise Cancellation dial (left ear)
What's in the box
Surface Headphones 2
Carrying case
USB cable
Audio cable
Quick start guide
Safety and warranty documents
Interesting view on the mechanism for volume where the whole wheel turns to manage volume.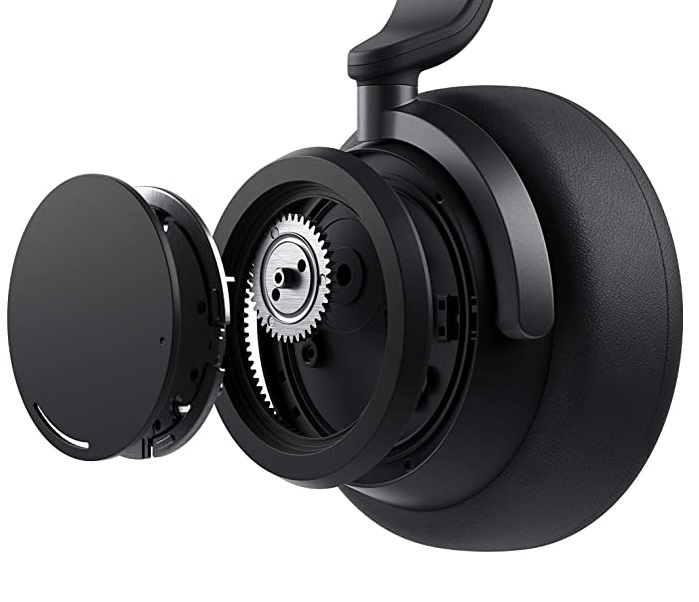 In the box, you'll find the headphones, charging cable (USB-C) and also a traditional audio 3.5′ Jack cable. There is also a small how to get started guide.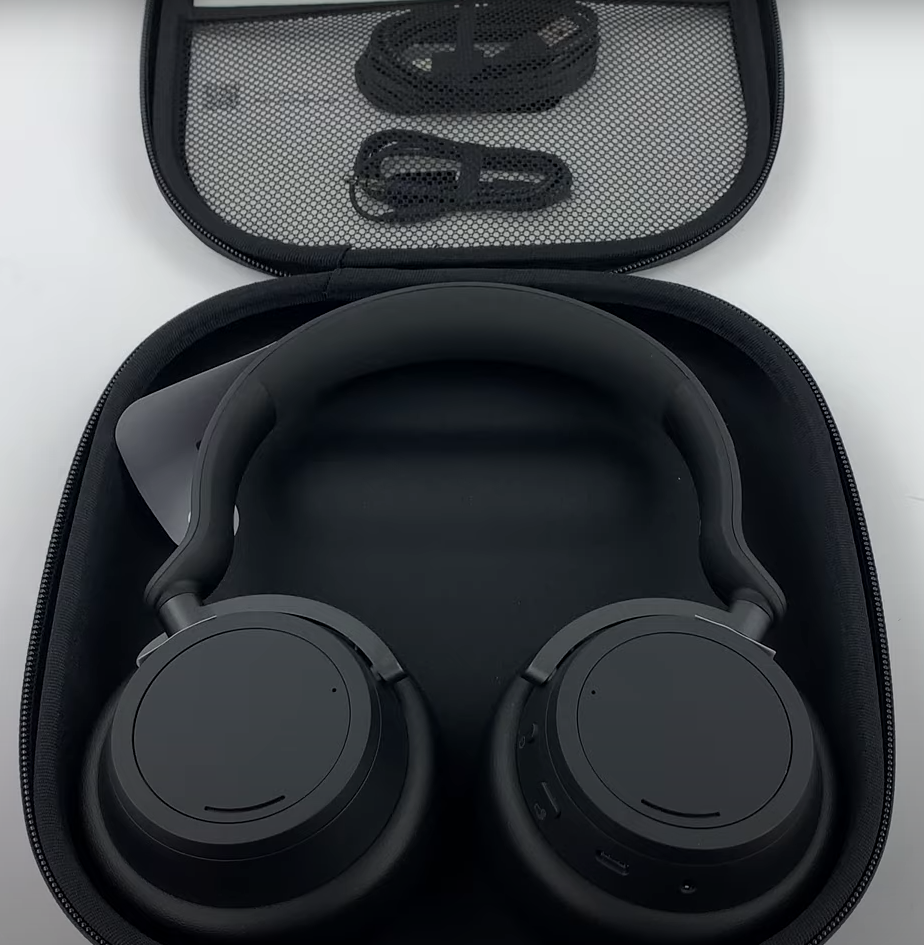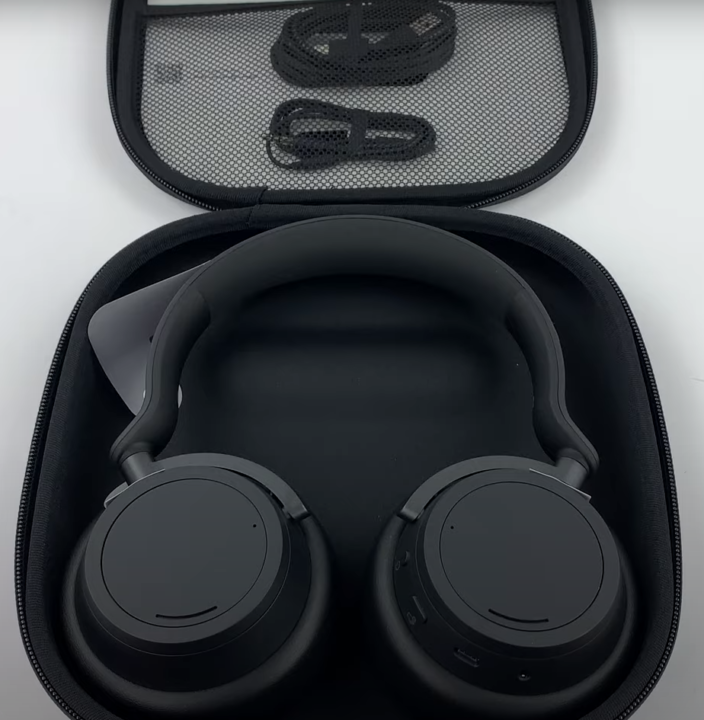 $224.99 Special pricing for eligible students, parents, teachers and military. May not be combinable with other offers.
Shop at Amazon Here
Sure if you're looking for the best of the best, you'd certainly look for manufacturers such a Denon, Sony, Sennheiser or Plantronics, but it looks like Microsoft Surface Headphones 2 have a good value with long battery life.
More from ESX Virtualization
Stay tuned through RSS, and social media channels (Twitter, FB, YouTube)