Update: This exam has been passed now!
Until few months back I haven't think of taking any VCAPs. I wasn't motivated and did not want to go through the stress, as I'm quite nervous when before any kind of exam. But then there was VMworld Barcelona and this incredible 75% discount so I tested my knowledge on VCAP5-DCD there. The second attempt was successful 5 weeks later and you could read about it in my yesterday's post. Today I'll report on VCAP5-DCA exam.
Completely different from the VCAP5-DCD, the VMware Certified Advanced Professional Datacenter Administrator (VCAP5-DCA) exam is composed only from live labs and there is 26 of them. The time extension for non english speaking people gives you 30 min which is nice, but still not enough to finish all the labs.
I knew the exam center from the day before, so no stress on how to find the way there this time. I showed up about 3/4 of an hour before the exam. The usual formalities took about 10 – 15 min and I could start. The exam did not started the best way, again. I found myself in front of a screen with way too high resolution compared to a monitor to which the PC was connected to! A smaller 17 ' monitor (16:9). As a result I could not see all the screen during my first 10 min of the exam. Perhaps I should react faster on that, but you know how it is. Perhaps If you're expecting something like this to happens, then you can react quicker. Realizing that It would penalize me during the whole test I called the lady working there for help…
This wasn't my first problem during the test. Usual delays and disconnections (I had two) were on the menu. But this I was aware of from many other persons who shared their experience on blog posts or on online forums. So the local staff, each time they had to stop the exam, ask a third person to come, to fix the problem. Then re-enter their code to re-start the exam. Sure, the time stops each time, but you lose precious seconds here and there because when you reconnect to the exam session, you have to reconnect to your vSphere client, RDP sessions you had open etc, etc…. I can say that with such a technical problems my 30 min "advantage" I had as a non native English was gone! I can imagine how frustrated must be users from english speaking countries. This is definitely must be said as the price we pay for the exam definitely isn't cheap!

The labs were good. As I obviously cannot say what was in, the content was good. Some of the labs were harder than others and I also suppose that partial credit is applied. I struggled a bit with the keyboard, which was obviously english based, but not an american english. Remember that I traveled to Portugal for this exam….but that was my choice an I knew that I will deal with it.
My preparation for the exam:
I used Jason Nash's trainings from Pluralsight.com. There are 3 of them – Monitoring & Automation , Performance & High Availability , Storage & Networking. I went through once and then re-watched the lessons that I needed to brush more. Those trainings are excellent as Jason shows the things you need for the exam…
I've done a couple of blog posts to remember those….  as I knew that those topics I'll have to master inside out.
The Unofficial VCAP5-DCA Study Guide – Excellent PDF from Valcolabs.com which covers all exam sections!
There is so many documentation on different blogs that I can't mention everyone. If you're preparing for the exam, you'll probably chose your own way…. Also, don't hesitate to ask on Twitter, where many folks are always ready to help.
At the end of the exam I got a paper saying that 15 days later I'll know the results. I know that I missed quite a few labs, and I know that my performance was not optimal. But now I know that this VCAP exam is not impossible to pass. Some says that is easier than the DCD, but I say that it depends of the daily work you're doing. If you're in the CLI all the day long, then you might be fine, but if you mostly tasking through UI, then some of the CLI it's needed for the exam (Ex. Autodeploy or ImageBuilder…)
Concerning the content on what you're asked to do I had this feeling that I wasn't ready enough. I can be wrong on that. I would prefer finish all the labs in time and finish everything that they were asking for. But the reality is often different and even if you don't finish all the labs, you pass….
The cli commands did not flew to me a natural way and I had to fight through the help to find the exact options, losing precious time. I also felt that I did not practiced every point on the blueprint. Or not enough. Surely the exact thing you think that won't show up they asked for it at least once during the exam… Like a Murphy's law… Well, fun… -:)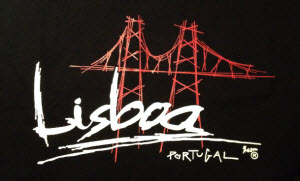 It's only the time wasted spent at the exam center and the money you have to pay for the exam… Well, it's definitely not cheap (€300/$400) when you have to pay the full price! Try to seek for a discount coupon through the Internet before registering.
With that said I just need to wait few days weeks to see the results! Stay tuned for an update !!!
As for me now, I'm taking few days off, do some sightseeing. The weather is sunny here in Lisabon, but winter time is winter time… Still,  it's quite nice especially in the afternoon close to the waterfront where the restaurants and terraces are quite crowded. The beer is OK…
Visit of Castle …

The article was published first at ESX Virtualization website. Feel free to subscribe via RSS or by e-mail to get the latest news to be delivered via weekly newsletter.