These days there is a lot of ransomware attacks. In no time any company can be infected with ransomware and face problems. It's better to be prepared for such an eventuality because it's too late. Today we'll talk about another vendor adapting to this situation and providing a possibility to store backups copies in the cloud storage and those backups are "undeletable" by ransomware. You might ask why that? Continue to read the article.
Nakivo Backup and Replication 10.2 recently released bring this functionality and is able to use immutability providing Ransomware-Proof Backups with Amazon S3 Object Lock. This Amazon S3 Object Lock functionality uses the write-once-read-many (WORM) model meant to ensure that objects are immutable for as long as required. Once set, the retention period cannot be shortened or disabled, not even by the root user.
Amazon S3 Object Lock support allows companies to:
Protect their backups stored in Amazon S3 from overwriting and deletion.
Set retention periods to keep objects immutable for as long as you need.
Protect their backup data against ransomware and meet compliance requirements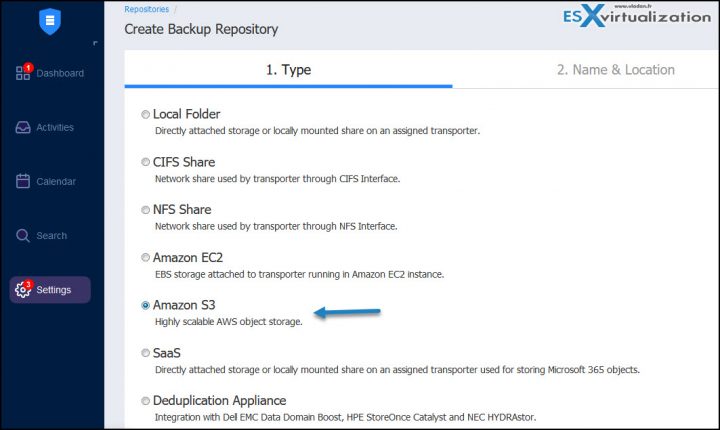 AWS S3 ObjectLock support lets users set up retention periods for immutable S3 buckets with no subsequent change in the retention period allowed. Ransomware can't touch the data in these buckets.
Basically, you can retain recovery points in Compliance Mode using the write-once-read-many model (WORM). So no third party or authorized user (or even a user with admin permissions) can modify the data for the defined retention period or shorten this period. This new functionality helps to protect your data (it's called immutability) for as long as you need to ensure better ransomware protection and ransomware recovery, and to meet your industry's governance and compliance standards.
Most ransomware relies on SMB/NFS access to the target data. You can also mitigate the risk by using HTTPS or SSH/SFTP, preferably with certificate-based access. You can also set your firewall to only allow the backup software to make an outgoing connection to the backup destination address and port. Don't allow SMB/NFS access to the machine running the backup software.
Free Webinar
If you want to learn more, just go and register for the webinar where you'll learn how to protect your backups against ransomware attacks. Register Here – How to Recover after a Ransomware Attack: Proven Strategies from NAKIVO. Learn how not to fall victim to digital extortion and quickly resume your operations after a ransomware attack.
NAKIVO introduces two essential features in the v10.2 release of NAKIVO Backup & Replication to address these vulnerabilities. SharePoint Online Backup expands the existing Backup for Microsoft Office 365 functionality to offer unbeatable SaaS data protection while support for Amazon S3 Object Lock ensures that your backups in the cloud are immutable and hence ransomware-proof.
Links:
Trial Download: /resources/download/trial-download/
The 15-day Free Trial comes with full access to all NAKIVO Backup & Replication features, including Backup for Microsoft Office 365, Amazon S3 Object Lock Support and Tenant Resource Allocation.
More posts about Nakivo on ESX Virtualization
More from ESX Virtualization
Stay tuned through RSS, and social media channels (Twitter, FB, YouTube)